One of the great debates in the motherhood community is which transition is more difficult: zero-to-one or one-to-two children. I strongly fall into the one-to-two camp and have found the transition to be a steep learning curve for our whole family. In order to help preserve our sanity and keep our whole home running as smoothly as it can with two kids under age two, we needed to think ahead!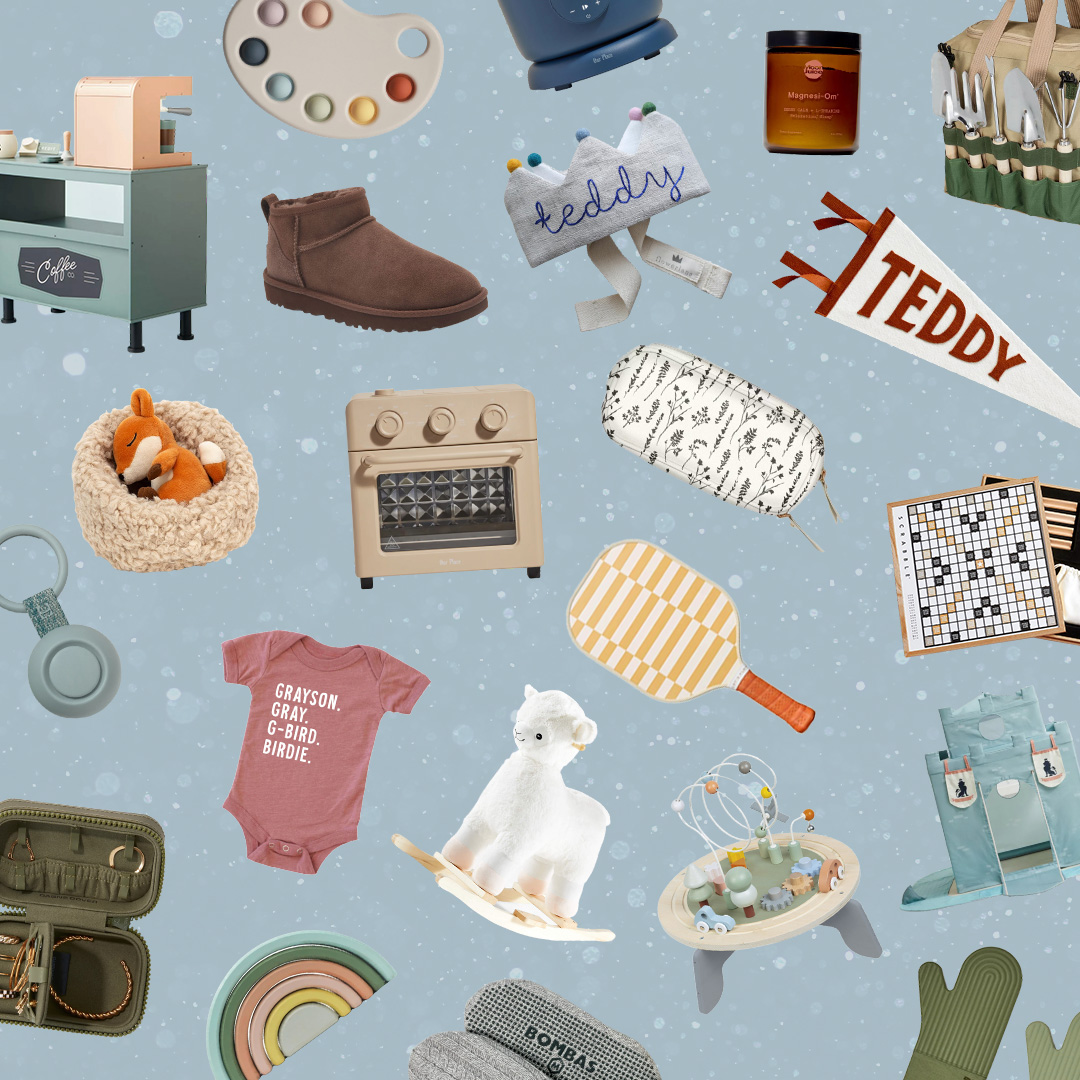 everything you need to ace holiday gifting this year 🎁
Before my second baby Oliver's arrival, we tried to get ourselves organized by setting up subscriptions for household items, auto-paying bills, and simplifying wherever possible. To ease into the first month, we set up a Freshly food delivery for us and increased the amount of our normal Little Spoon delivery for our toddler to ensure we had easy, fresh, and healthy food on hand. We filled all dog food and medication orders via Chewy auto-ship and even stocked up on wine for home delivery.
Even with all of the advanced preparation we did, we were thrown for a loop when our infant came home in a pandemic and suffered from painful reflux and colic. We quickly saw the holes in our plan and were placing orders for some key products that really helped ease some of the stress for our family and get us all through the newborn stage. Here are a few of my favorites.
For Baby Brother
When I found out I was expecting another boy due in the same season as my first son Zach, we were delighted that we'd be able to reuse so many baby items that we had saved. I also knew of certain items we'd need to get a second of or that we would need to upgrade due to excessive use or for the ability to accommodate two kids.
In an effort to cut back on spending and waste on the larger items I needed to upgrade, I turned to Facebook Marketplace—where I was able to sell our single jogging stroller and upgrade to the double version for $140 (a total steal!). I highly suggest checking out local mom's groups, buy nothing pages, and Facebook Marketplace, as it is a great way to source higher-cost baby items at lower prices and limit your waste.

Some other key items we hadn't originally planned to purchase a second of, but eventually caved and bought include:
For Big Brother
For Mom & Dad