As moms, it's inevitable that we do what seems like an unending amount of research—whether it's baby products or gear, childcare options, food, extracurricular activities, books, or simple home products, we are unified in our efforts to find the best feasible options for our families and ourselves.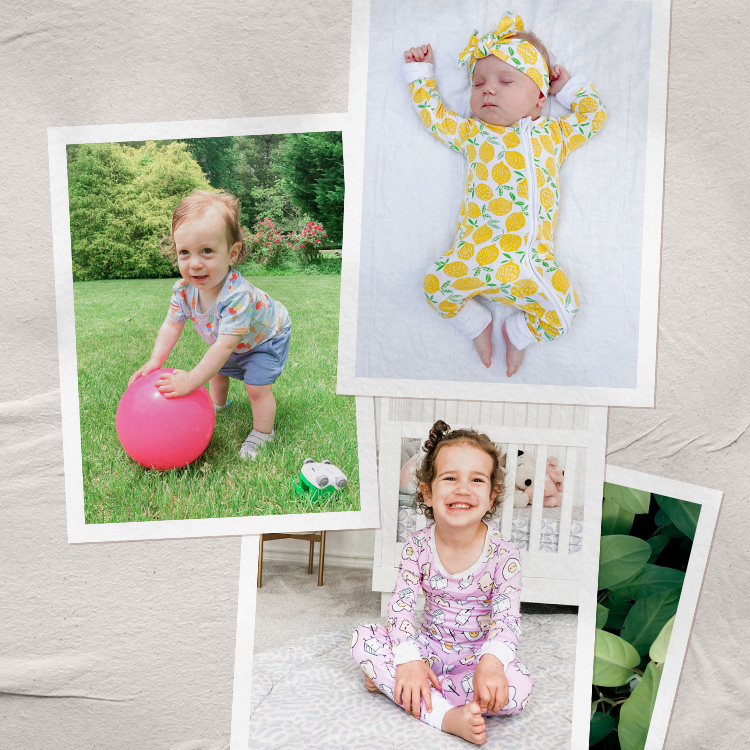 it's more than just their cute PJs... get ready to add to cart! 😍
But let's face it, it's exhausting. What we need most is an honest review from another mom that tells you whether or not a certain product is worth the investment and if it really works. Personal recommendations are always best, and that's what we're here to provide.
In this series, each month, the Everymom Editors are sharing their empties—that is, the products that they have used and finished. You'll get their unfiltered thoughts on what the product is, whether or not it works, and if they would repurchase it.
We hope these empties help you ease some of that research load and provide you with helpful options for your own families. And if there are things you absolutely love and recommend, we'd love to hear about them! Enjoy our team's September empties below. 
Bumble and Bumble
This dry shampoo has the texture of baby powder (with its own fresh smell), and I love that it's not an aerosol spray. I've had this for multiple years—so many, in fact, that I've lost track of how long I've had the same bottle. I even use it on freshly shampooed hair to add texture and help with styling. Truly worth the value.
Equilibria
I am new to the CBD world, and I have already recommended so many of Equilibria's products to my friends and family. I take one softgel daily before bed to help with relaxation and sleep, which is especially helpful after wrangling a toddler who doesn't like bedtime. The key with a CBD regimen is consistency, so I've incorporated these into my nightly routine for max effect.
Use code THEEVERYMOM for 20% off your first order!
Mario Badescu
I bought this spray as a makeup setting spray, but I've since started using it as a part of my nightly routine to relax and treat myself in a small way at bedtime. I love the calming lavender scent and how refreshing it feels on my face after a long day. I honestly don't know if it does anything game-changing for my skin, but I love how it makes me feel and how it's an easy and inexpensive way to treat myself. I've already bought my second bottle.
Trader Joe's
I impulse-bought this on a Trader Joe's shopping trip, hoping this $7 version would replace my $40+ Origins Modern Friction. Both products claim to be like microdermabrasion. After using it, it didn't replace my more expensive exfoliator, BUT I still liked TJ's version. It's much more gentle, so it can be used daily versus how I use Modern Friction (once a week). So I'm going to keep using both.
Origins
In looking at my purchase history, I only need to buy Modern Friction about every six months making the $44 price tag worth it. I use it once a week and have yet to find something that makes my skin look so instantly polished. It does have a bit of a medicinal smell (and don't get it near your eyes), but I continue to use it year after year.
Elysium Naturals
I was 100% influenced by our editor Beth's glowing review of this body butter and it did not disappoint. I bought the lavender vanilla scent and it smells SO good. Plus, the consistency is perfect for everyday use all over, but also thick enough to tackle extra dry spots. I haven't had a pedicure since the shut down, and this has been helping my super dry heels. To be fair, I'm only about halfway through it (it lasts!) but wanted to share because I think it's also an affordable gift idea to shop early.
Curel
I used to be dedicated to Aveeno lotion, but the past two years of chasing toddlers has been really getting to my feet. I don't always have the time (or spare cash) to spend on a pedicure, so I got this amazing lotion after reading so many good reviews on Amazon. It's thick but not too thick, and I could definitely see a difference in the look and feel of my feet after a few days. I'll be buying again for the dry winter months.
Naturopathica
My sister-in-law is an esthetician and recommended this peel once a week to help with some of the acne I had been experiencing after starting a new birth control. So far, it has been really great, and I have also noticed my skin being less dry. It also smells amazing which is a bonus!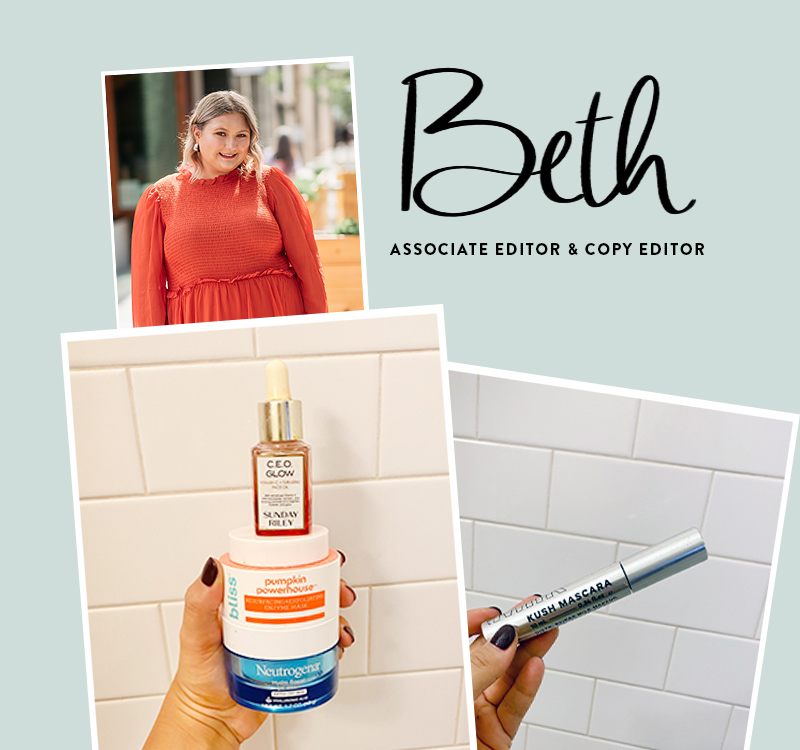 Nécessaire
This body wash is truly my favorite product I've purchased for my skin in years! Normally, I buy (the super cheap) kind from my local pharmacy, but during this crazy summer, I treated myself to something out of the ordinary and I'm so glad I did. I love the smell and texture of this body wash so much–every time I use it I feel like I'm at a spa. Let's just say it gives me a much-needed mini break from 2020 reality. I've tried to use it very sparingly but as I'm now out, I'm sure I'll be reordering it again soon.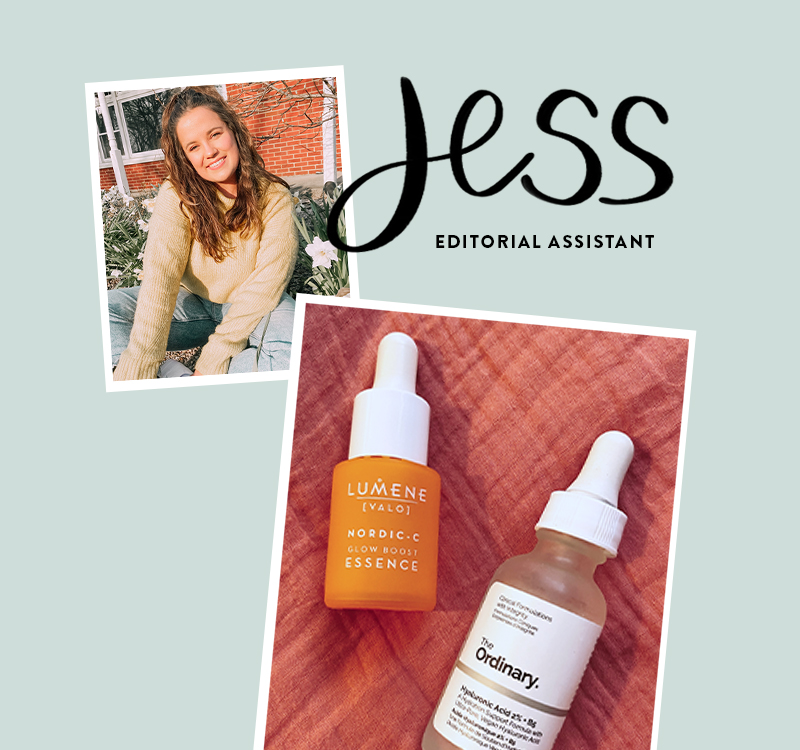 Lumene
I thought it was finally time to get on the vitamin C serum train after hearing all about the amazing benefits, so I decided to give this one a try. I picked it based on the affordable price point and excellent reviews. Overall, I feel kind of *meh* about it. It feels nice and refreshing and smells good, but honestly I didn't notice a huge difference in my skin. I'm not going to totally rule it out because I'm not sure if I used it long enough (this small size doesn't last very long—I had it for about six weeks), but I will say that I replaced it with a different Vitamin C serum to try. Stay tuned to see if I like that one better!
The Ordinary
I very rarely run out of and repurchase beauty products because I like to try new things so often (bad habit, I know). However, I DID just repurchase this hyaluronic acid serum. As soon as the air even begins to cool off during the fall, all of the moisture is sucked right out of my skin, and I deal with extreme dryness all winter long. This product is one of the few things that really makes a difference and provides my skin with some hydration.
Benefit Cosmetics
This under-eye concealer was first recommended to me by an Ulta employee, and it's become my most-used makeup item. Unlike other concealers I've used, this hydrating formula significantly brightens my very dark under-eye circles, and I love that it easily glides right on my skin with this handy twist-up applicator. It looks even better with foundation added on top to really give my skin full-coverage, but now that I'm working from home, I most-often use this paired with a light powder foundation for a quick and simple everyday makeup look. I'd consider buying it again, but might try some other under-eye concealers first to compare.
Versed
I actually got this as a gift from a coworker (thanks, Beth!) a few months ago, and now, I'm totally obsessed with this small but mighty Versed product's brightening and anti-aging qualities. I added this to my daily stay-at-home morning routine to give my dull skin a much-needed boost, and it really did wonders to make my face look brighter and more refreshed. Highly recommended. Plus, it's from Target–what's more convenient than that?!
Equilibria
I've been using Equilibria's Daily Softgels for a few months now as part of my nighttime routine, and they continue to be my go-to for helping me relax before bed and sleep soundly through the night. I take one of these CBD capsules about an hour before bed, and because of their slow-release quality, it's the perfect amount of time to help me settle into sleep and keep me from periodically waking up. This year has been the perfect time to start using CBD products as I've found myself lying awake some nights with a racing mind and feelings of anxiety—I highly recommend adding these softgels to your wind-down routine if you're feeling the same.
Use code THEEVERYMOM for 20% off your first order!