One of the things that surprised me most when I became a new parent was how much anxiety I had over my daughter's sleep schedule. Pre-kid, I remember thinking it was strange how much my friends and relatives with children would constantly make plans around naps and bedtime. But quickly after having your own child, you realize how much that sleep can make or break your sanity on any given day.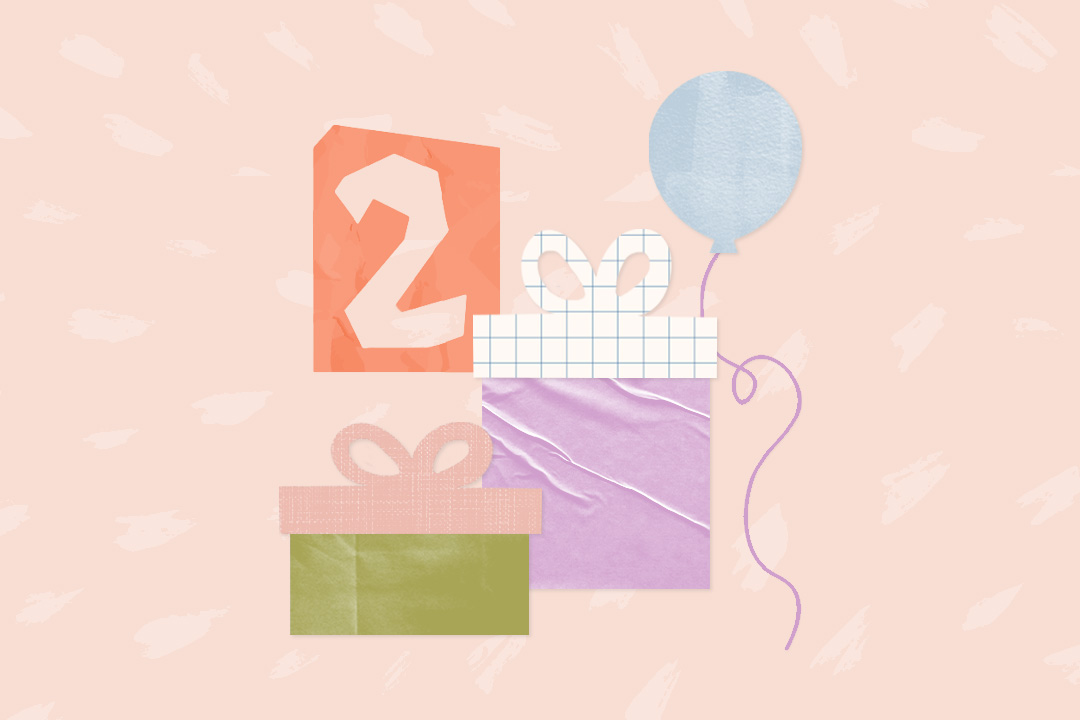 a LO in your life will love these! 🎁
With that in mind, I was terrified of traveling for the first time with my daughter. After months of sleepless nights and coffee-filled days, we finally had a 6-month-old who could sleep through the night after a round of sleep training. The idea of that all going out the window when we brought her somewhere new made me sick to my stomach.
That's when a friend recommended the SlumberPod, a portable, privacy "sleep nook" that basically acts as a blackout tent you can put on your kid's pack 'n' play, mini crib, or toddler air mattress. Desperate to try something that could work, I picked it up for our first trip away. And now? I won't go anywhere without it. Keep reading for my honest SlumberPod review.
About the SlumberPod
The SlumberPod is essentially a portable mini tent with breathable fabric that blocks out 90 percent of light, eliminating the need for blackout shades when you're traveling. The fabric canopy and poles come in a carry bag that makes it incredibly easy to travel with and are shockingly easy to assemble. Seriously, I couldn't pitch a tent for the life of me, and even I was able to assemble and disassemble this within five minutes.
With a bottomless structure design, once assembled, the SlumberPod can fit over most standard playards, mini cribs, and select toddler cots and mattresses. The SlumberPod comes with a ventilation panel with breathable mesh for airflow and can unzip from the front so you can easily take your child in or out. On top of the SlumberPod there are two pouches, one that you can put a fan in (though it's not required) and one where you can put a portable video monitor.
SlumberPod Review
Options for the SlumberPod
You have two options when getting the SlumberPod. You can purchase the SlumberPod for $179.99 or buy the SlumberPod with a fan for $199.99. While we sprung for the latter of the two options, the fan is pretty basic, so if you have one that will work, you can definitely save the $20. While having a fan is not a requirement to use the SlumberPod since there is natural airflow, having one definitely made a difference for us, especially in a warmer climate.
As for colors, you can choose from teal, black, and navy—or navy with night sky accents, which is exclusive to slumberpod.com.
Sizing
Once assembled, the SlumberPod measures 50″ long, 36″ wide, and 56″ tall. It's tall enough that our 1-year-old could easily stand up with a room, but not so tall that we felt it took up a huge space in the hotel room. The SlumberPod will fit playards 39-40″ long, 28-30″ wide, and 28-34″ tall. We used it with our standard Graco Pack 'n' Play with no issue.
Disassembled, the SlumberPod is 5.5 pounds and measures 17″ long, 5″ wide, and 6″ tall in the carrier bag. It's incredibly lightweight and small enough that it's easy to bring along when traveling.
Ease of Use
Both my husband and I have been fully bested when it comes to assembling baby products in the past. Far too many "easy to assemble" baby playthings and accessories have left us (OK, me) at the edge of tears.
With that in mind, believe me when I say the SlumberPod is incredibly easy to assemble. Once we figured out where to put the poles, we got everything up and ready within a handful of minutes. Taking it apart and packing it back in the carrier bag was somehow even quicker.
Where to Buy the SlumberPod
You can find the SlumberPod at the following retailers:
Is the SlumberPod Worth It?
So, I think you already know my thoughts on whether the SlumberPod is worth it, but let me clarify a bit more about why that is and who this product will work for. On our first trip using the SlumberPod, my daughter was able to sleep as well as she typically does at home. Using this in a brightly lit room, the SlumberPod was able to block out the light incredibly well so that she could fall asleep no matter what time of day.
One thing I had been a little concerned about going in was the air ventilation, which is why we ended up using the option with a fan included. While there's enough natural ventilation that it won't get stifling hot in there, we found that the fan was very much necessary, especially in a bit of a warmer room.
The other pouch offered in the SlumberPod is for a video monitor with a clear plastic panel that perfectly fits the camera for your monitor. We've used both the Nanit Travel Stand and the HelloBaby Travel Monitor, and found both have worked well.
While helping my infant sleep for both naps and at night is enough of a reason for me to find the SlumberPod worth it, where it has really come in handy is when we're staying in single rooms while traveling. A 7 p.m. bedtime might be nice in theory, but when traveling, it means that you and your family are also relegated to that same bedtime. The SlumberPod was a great compromise, allowing us to put Sadie to sleep without having to turn off the lights and quietly sit in darkness in our hotel room post-bedtime.
There's no denying the price tag for the SlumberPod is steep, but the stress it has taken out of traveling was well worth the cost for our family. It has helped us keep our family's sleep schedule as regular as it possibly could be while traveling, and also allowed us to not have to stop our night right at bedtime. And that's why I never plan on traveling without this magical product again.