As 2023 begins, many of us may be challenging ourselves to partake in "Dry January," aka consuming no alcohol for the entire first month of the year. Often attempted after indulging a little too much during the holidays, January is seen as a "reset" or a time for us to focus on our personal wellbeing. Many people who've participated in cutting out alcohol for a period of time have seen benefits like higher levels of energy, more money saved, and even physical benefits like clearer skin and weight loss.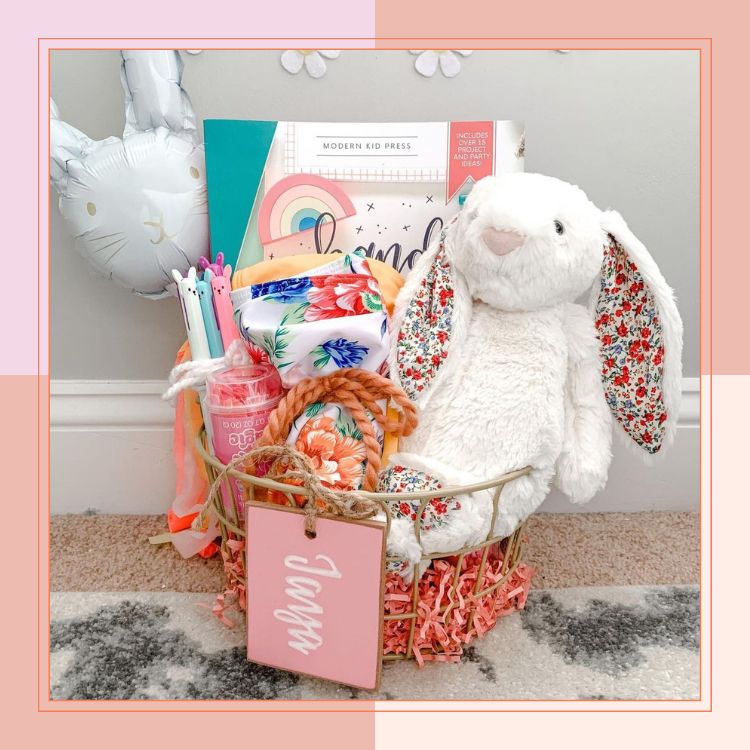 everything you need to get ready for the Easter Bunny's visit on April 9th! 🐰
Whether you're looking to challenge yourself to a "Dry January," needing to cut out alcohol during pregnancy, or trying to stop drinking alcohol altogether, we're happy to share this doesn't have to be a life-shattering change to implement. While many adult activities involve drinking, the good news is they certainly don't have to. Here we've provided you with 12 adult social activities for Dry January—or anytime—that don't have to involve alcohol.
1. Go to the movies
Movies are back and here to stay! Many new films are hitting the big screen once again, making it a perfect time to catch one at your local theater. Plus, most theaters have seriously upped their comfort levels with reclining chairs so comfortable you'll feel like you're in your own living room. No, snacks aren't any less expensive than you remember, but you can put all the funds you're saving on alcoholic beverages toward the overpriced popcorn with extra butter—we promise it'll be worth it.
2. Go bowling
A little friendly competition every now and then is good for the soul. Grab some friends and head to your local bowling alley. Bowling is a great activity because you don't need to be any good at it to enjoy yourself; it's simply meant to be fun and not taken too seriously.
3. Attend a sporting event
Unlike a typical bowling match, certain sporting events can get heated—but it's all part of their appeal. Whether you're a die-hard fan of your local team or simply want some entertainment for a few hours, grab a few tickets to a game. You may be surprised at how much you enjoy it. We also highly recommend you attend a sporting event you've never gone to before. Maybe your city has an NHL or AHL team you've never given a second thought to—you'd be surprised how entertaining it can be to see grown adults literally fight over a puck.
4. Have game night at home
Have those 15-year-old board games been sitting on a shelf for one too many years? Well, dust them off and have yourself a good old-fashioned game night at home. You and your friends will have the best time engaging in some friendly competition. We love an at-home game night because not only are you forgoing the next-day hangover, but it can also be a 100 percent free activity where you create endless amounts of memories. Some adult game night favorites include Ticket to Ride, Taboo, Catan, and Scattergories.
5. Try a new exercise class
If cutting out or taking a break from alcohol is part of a wellness journey for you, you may also consider trying a new exercise class. Whether you want something mellow like a restorative yoga class or are looking to really break a sweat with a weight training session, there's honestly something for everyone. Many places that offer fitness classes have membership deals as well, so if you find something you really enjoy, you could even make it part of your regular routine.
6. Catch an open mic night at a comedy club
Lately one of my favorite activities has been going to my local comedy club on open mic nights. It's the ultimate form of entertainment because you'll see both seasoned comedians who know exactly how to make people laugh as well as new performers who will make you cringe (in the best way). It's truly a uniquely fun experience that should be put on your radar ASAP.
7. Attend a cooking class
The best social activities are the ones that teach you something you can use in real life. That's why I'm a huge fan of cooking classes. Spend a few hours mastering a new recipe and keep it in your back pocket the next time you have visitors over for dinner. You'll leave the class feeling both accomplished and full. Learning can be fun, we promise!
8. See a new artist live
I don't know about you, but I've been thanking my lucky stars that concerts are back. Going to concerts has always been one of my favorite pastimes. Even when you don't know an artist well, it's always nice to disconnect from reality for awhile and simply enjoy some music. Many of our favorite artists are back on tour, so now's a great time to grab tickets to see them (even if they're in the nosebleed seats). And if you're fortunate enough to live somewhere that has smaller live music venues, you can usually catch a show for lesser-known artists at next to nothing!
9. Catch a local theater production
Big cities like Chicago or New York are of course known for their long-running Broadway shows, which can be a fun social activity. But if you don't live near a big city, try a local theater troupe or keep an eye out for big tours that swing through town for shorter engagements. There's nothing quite like live theater, and many productions offer last-minute ticket deals.
10. Go to a museum
Take in a dose of culture by visiting a local museum. What's great about museums is that they're usually inexpensive and often have deals on certain days where they're even cheaper, if not totally free. It's never a bad idea to spend hours perusing a museum and learning all about art, history, and/or culture.
11. Try a new outdoor activity
Especially in the winter, it's easy to want to stay warm indoors. But finding a cold weather activity you love can be the motivation you need to get outside. Whether you've always wanted to try ice skating, snowshoeing, or even reconnecting with your inner child by sledding, these outdoor activities are more safely done without alcohol anyway!
12. Do trivia somewhere local
Test your knowledge at a trivia night! These events are so fun to do with a group of friends because even if you don't know many of the right answers, everyone seems to get invested. Many places will even do themed trivia nights, so you can show off your specific knowledge of your favorite TV show, sports team, or music genre. Who said rewatching Friends for the millionth time would never pay off?