I put a lot of time, effort, and research into creating my baby registry. I asked my mom friends for their favorite products and for the one item they simply couldn't live without. And I went really deep into deciding what stroller to select. There were so many to choose from in a wide range of prices. Finally, I made my selection and could check the "stroller" box as done.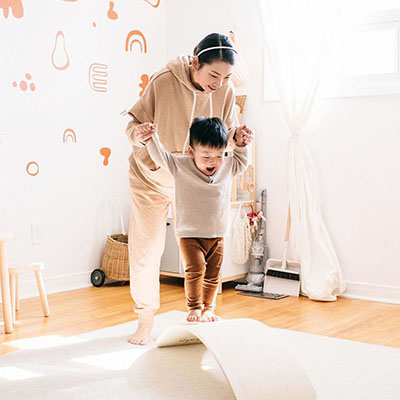 If your kid is turning 2, get ready for hilarious conversations, much more involved play, and lots of sweet, sloppy kid hugs and kisses. As for what you'll need? Leave that to us.
Then my baby arrived and I realized my registry was actually missing a long list of accessories to go along with the stroller. These accessories would ultimately make my life easier and my baby's life more comfortable. Since my baby was already here, I went on a stroller-accessory shopping spree. So now when anyone asks for my registry advice, I always highlight the stroller accessories.
Everyone's needs will be a bit different and a lot depends on where you live. Will you be walking through intense heat or the frigid cold? Will you need to shield your baby from mosquitos? Things like rain shields are worth buying if they help get you out of the house and walk even in inclement weather, or if you're a city dweller used to going everywhere on foot.
I also recommend adding a few big-kid items to your registry. Sure, it's called a baby registry, but soon enough your baby will be a big kid and you'll be so happy you registered for that stroller snack tray.
One important thing to remember when selecting stroller accessories—double check they are compatible with your specific stroller brand and model. Some coverings and attachments will only work with the same brand, while others you can shop from any brand. Things like rain shields and clip-on cup holders are often only compatible within the same brand, while most organizers, gloves, and toys are universal.
If you're currently in registry land, here are a range of stroller accessories to consider adding to your wishlist.
For Battling the Elements
Consider products that protect from rain, cold, snow, and bugs you might encounter along your strolls.
For Your Convenience
Think of all the things you'll need for a day out with your stroller, including a spot for your phone, wallet, coffee, water bottle, and beyond.
For Baby's Comfort and Enjoyment
Keep your little one content with toys (that aren't easily thrown out of the stroller), accessible snacking, and even a place to snooze.