As much as I like to believe the holidays are a good time to slow down a bit (a practice we can all use a bit more of), sometimes they can be downright hectic, even in the best way. Maybe this year is your first year hosting the Thanksgiving Day feast at your house, or you're simply preparing a dish to bring to the family gathering. With your to-do list probably growing by the day, there's no better time for keeping your kids occupied with adorable Thanksgiving crafts that radiate the season's spirit.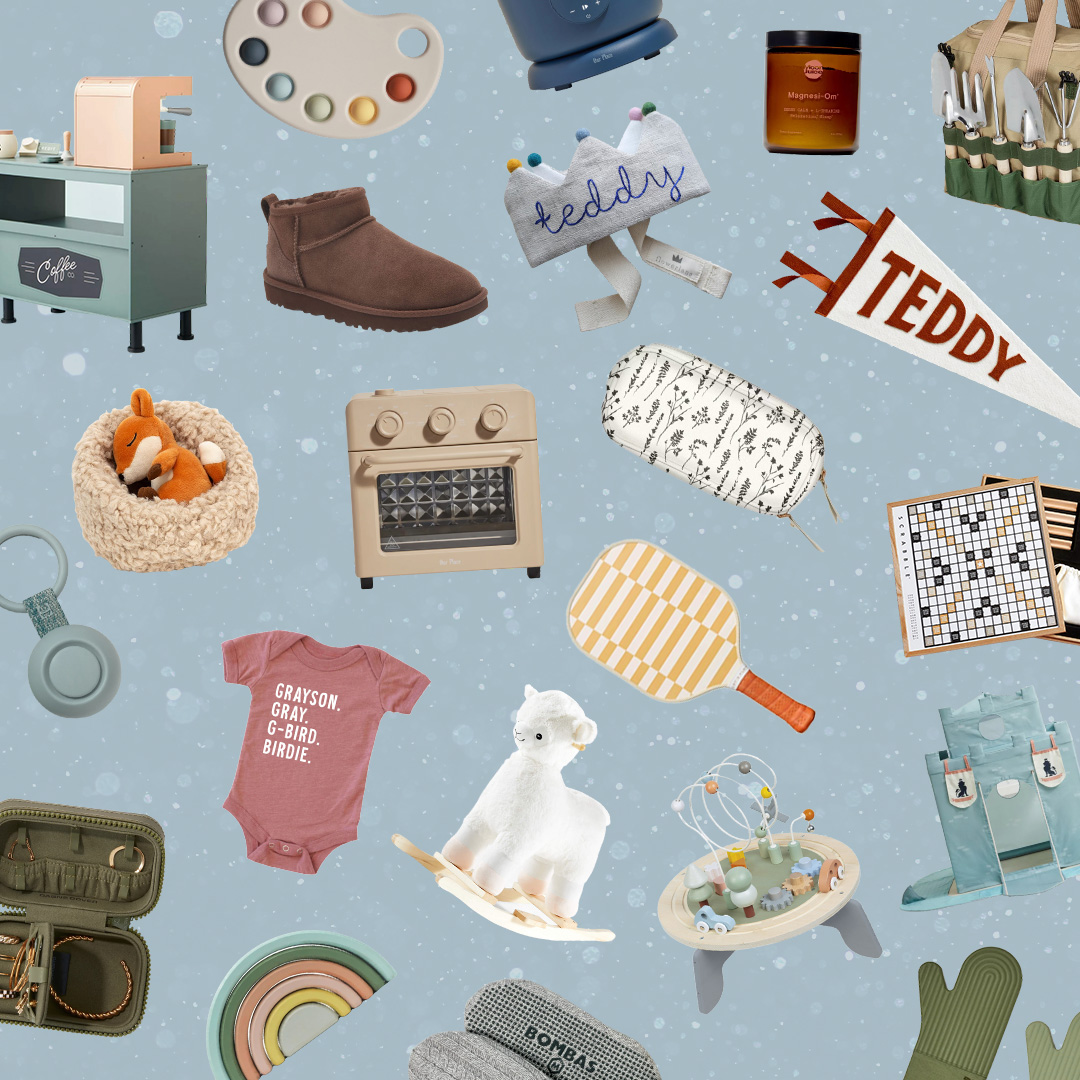 everything you need to ace holiday gifting this year 🎁
So if you're looking for some extra time to get things done before the holiday, but don't want to put your kiddos in front of a TV while you're checking things off your list, we've got you covered. Here we present you with a list of 27 simple, kid-friendly Thanksgiving crafts that will keep your little ones occupied. Then, when you finish your to-do list way ahead of schedule, you can take some much-needed time to slow down and recharge. How does that sound? Read on for 27 Thanksgiving crafts and activities to do with your kiddos this November.
The Cutest Thanksgiving Crafts and Activities for Kids
A fun, festive activity that also gets the brain working? The perfect combination!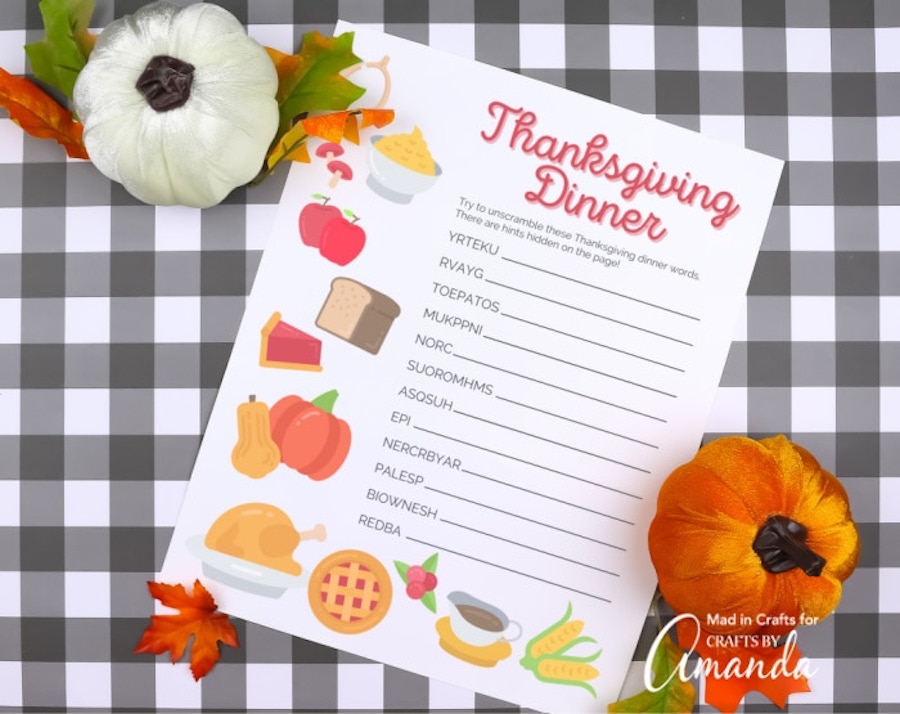 We love this DIY garland you and your little ones can make together and then use as home decor for the rest of the month! We know they'll be so proud to see their work displayed.
A fun and easy game like bingo is always a crowd pleaser and a fun way to spark your little one's competitive side.
These placemats will make your little one feel like they're at their favorite restaurant (even though a home-cooked meal is delicious too)!
Your kids may be excited to learn that some other countries also celebrate Thanksgiving. With this craft, they can add a feather for each new country they learn about. An activity that's both fun and educational is always a 'yes' in my book.
In the days leading up to Thanksgiving, this hands-on gratitude project doubles as charming wall decor. Not only do many kids love the sensory delight of painting with their hands, but they'll feel extra empowered about writing what they're thankful for since they'll be on display for everyone to admire. This crafter opted to hang a roll of brown butcher paper for the canvas—that way, as holidays and seasons change, you can clip off each creation and start fresh!
Turn the bright on this Thanksgiving with these fun candy-filled turkey light bulb creations! Fill an empty plastic craft light bulb with autumn-colored candy like Reese's Pieces or the brown, yellow, red, and orange M&Ms, and then give it a turkey face and handprint cutouts for feathers. Kids can write gratitudes on the hands for a personal touch, and even include them as Thanksgiving Day decor for everyone to munch on as they anticipate the day's meal.
Don't recycle those empty toilet paper rolls just yet! Instead, let your little ones make their own turkeys out of them with this simple and fun craft.
When I was little, coloring could keep me entertained for hours on end as it was one of my favorite activities. If your kids are the same, these festive coloring pages are nothing but perfect!
We love a craft that we can make out of supplies we already have at home, and this paper plate turkey makes a fabulous refrigerator decoration.
If slime has taken over your life like many other mamas, embrace the chaos and take it one step further: make it festive! (Bookmark this hack to get slime out of clothes, just in case.)
Here's another direction for some Turkey Day slime! We know, while it tends to be thrilling for kids, it can be the foe of the parent who's doing laundry (here's a great hack to get it out of clothes). This fluffy turkey presents kids a sensory outlet to the many turkey-related arts and crafts out there, and will leave them not only with something to display, but to squish, squeeze, shape, and play with to their heart's content. Want something more sparkly? Add some glitter or confetti!
Is your little one working on their counting skills? If so, this printout is a great way to keep them learning and having fun while doing it.
We know Halloween is over, but that doesn't mean we have to give up treats, right? These turkey treat bags are not only fun to put together, but also delicious!
Crown your little one queen or king of Thanksgiving with this adorable turkey crown made from their handprint cutouts—you're not going to want to throw this one out!
We love that this handprint tree celebrates the reason for the holiday by allowing your little one to think about what they're thankful for.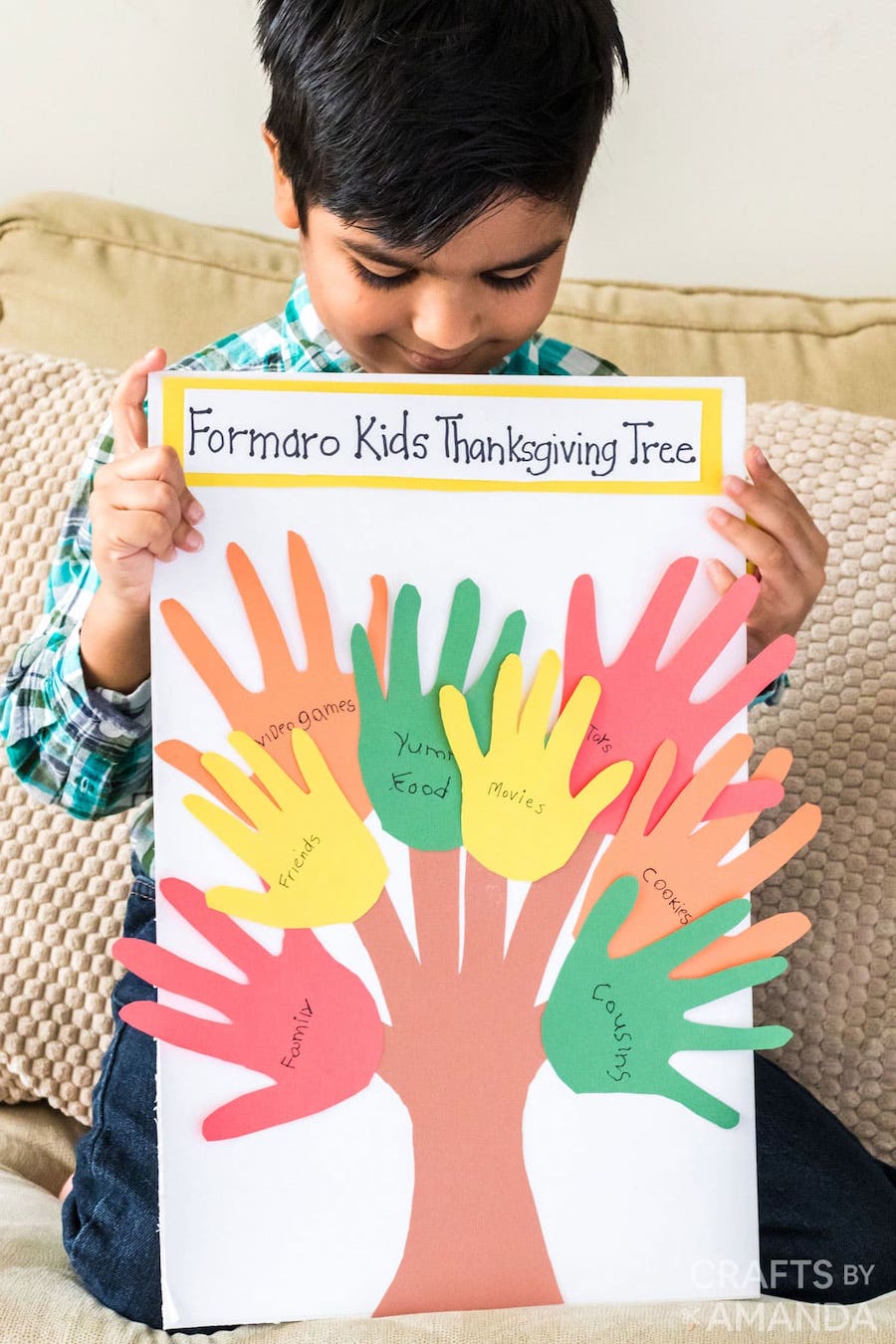 Construct joyful leaf medallions radiating bright colors by setting up a Thanksgiving-spirited craft table that includes various paints, beads, markers, yarn, and silver dollar-sized circles with penciled outlines of leaves. Kids can decorate these medallions however they wish, and then string beads along the yarn before tying it off. Whether worn as necklaces or hung on the wall alongside their favorite autumn leaves they collected, they certainly display holiday cheer. You can encourage them to write what they're thankful for on each medallion, too!
This easy-to-follow template will be one of your kid's favorite crafts of the season, guaranteed.
We can't think of a better (or cuter) craft for your little turkey. We know this one will stay on the fridge well past the holiday.
This craft is extra fun because your little one can add a feather each day of the week leading up to Thanksgiving. The best part? Each feather is meant to represent something they're thankful for. Have a Kleenex on hand for your happy tears that are sure to appear.
Your little ones will be ready to set sail after this craft! They can make their very own Mayflower with just a handful of supplies.
A pocket-sized fall friend that's as functional as it is adorable! With some brown and green felt, a couple of buttons, brown embroidery thread, sewing needles, and rice you have what you need to shape and stitch this acorn together. Before sealing it completely, fill it with rice—that way, you can microwave it to serve as a hand warmer. You can even experiment with trying different Thanksgiving icons for an entire festive collection.
This paper bag turkey is not only super simple, but can double as a puppet for hours of non-stop entertainment.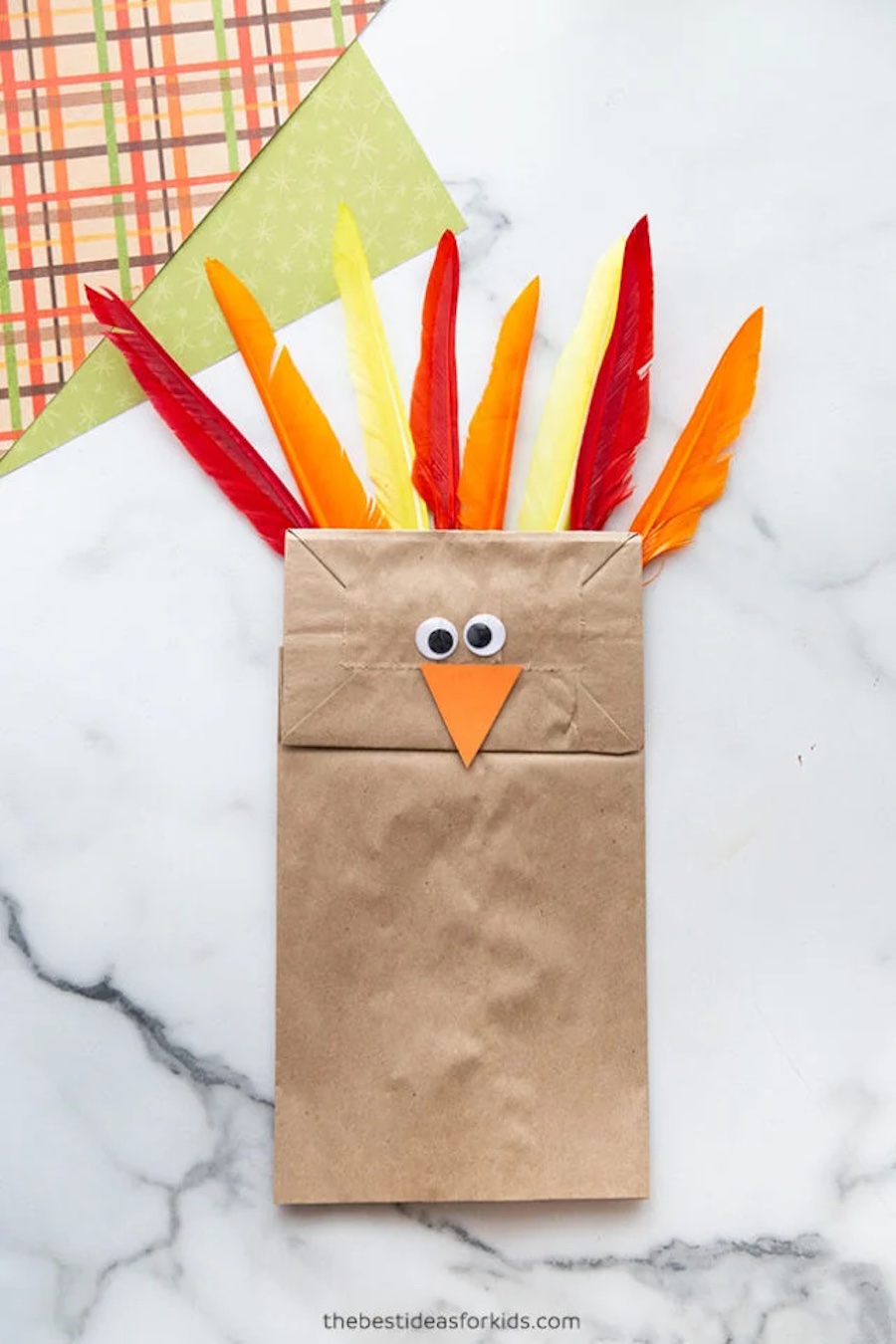 This scavenger hunt is a great way to keep your little ones entertained and active all day! Plus, they'll feel so proud when they've completed it.
The only thing better than a cute craft is a cute edible craft. If your little ones would agree, try making these candy corn turkeys this year. We love that they require no baking, so they're safe for your kiddos to complete on their own.
A happy little DIY wreath radiating autumn colors that's sure to greet visitors and make them smile, whether on the front door or the door to your little one's bedroom. You only need colored cardboard paper, a brown marker or paint, googly eyes, glue, and of course a paper plate, and you've got the perfect precursor holiday wreath to winter's holidays. For an extra glammed up wreath, try glitter, glue or stick-on gems, feathers, and the like, too!
We couldn't resist including these darling hedgehog pine cones! While not exactly a Thanksgiving animal per say, their autumn vibes certainly give them a reason to be gathering around with the turkeys, pumpkins, and other festive holiday displays. After some pine cone collecting, dip your kiddo's favorite finds in a mixture of water, glue, and gold mica powder. Use brown, orange, and black playdough to shape the face and legs, and once the pine cones are done drying, glue all the pieces together—including some googly eyes! Depending on how everything shapes out, you may be able to skip the glue and simply press everything to the pine cones.