Hello, Everymoms! How are you? How are you hanging in? Despite all the ups and downs of another pandemic year, there is still plenty to be grateful for this Thanksgiving season—and we, for one, are grateful for you.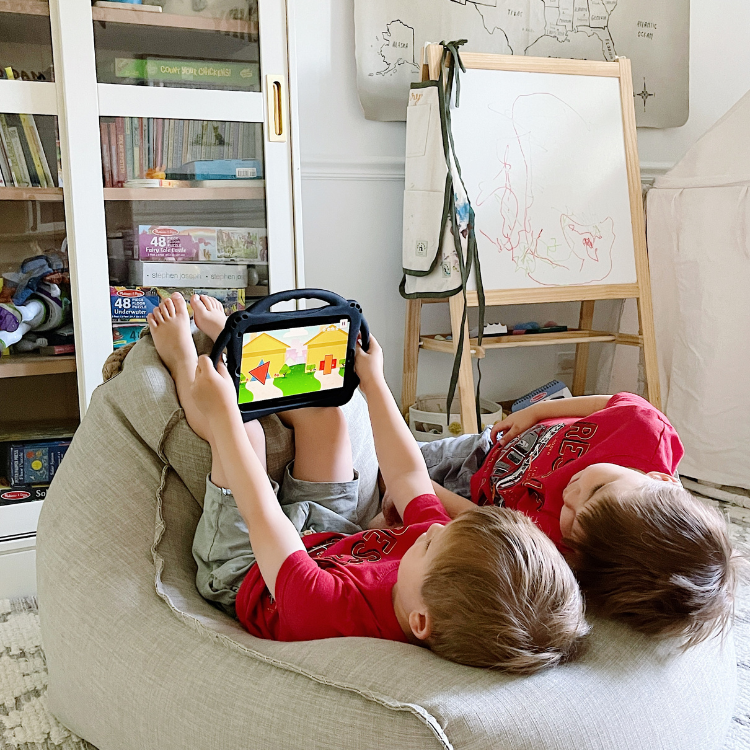 a pediatrician shares what she *really* thinks about LOs and screen time
This year, you might be hosting Thanksgiving dinner or going to a safe and small gathering with family or friends. And with Turkey Day always being a busy (yet festive!) event, it can be a lot for parents to ensure their little ones are kept busy and entertained while cooking, eating, and general merriment ensues.
If you're looking for fun activities to do as a family or just need to occupy your toddler indoors without a screen (no judgment) this Thanksgiving Day, we're giving back to you in a small way by creating some free, downloadable Thanksgiving coloring pages for kids.
From a turkey and fall leaves to a slice of pumpkin pie and a cornucopia, we hope these coloring pages spark your children's creativity and keep them occupied—if just for a little while.
Scroll down to download the coloring pages and be sure to tag us on Instagram (@theeverymom) to show off what you and your LOs have created!
Turkey Coloring Page
Does anything say Thanksgiving like a turkey? Encourage your little ones to fill in this cute bird in classic Thanksgiving colors (reds, browns, yellows, and oranges come to mind) to celebrate the season and giving thanks.
Leaves Coloring Page
Though many houses are already decorated for Hanukkah or Christmas, Thanksgiving is still a big part of the fall season—don't forget to appreciate the beautiful fall leaves while they're still here! Have your kids work on coloring within the lines with this printable page and teach them about the unique shapes, sizes, and colors of leaves that fall from different trees.
Pumpkin Pie Coloring Page
Are you team pumpkin pie or team pecan pie on Thanksgiving Day? Color in this slice of pumpkin pie (complete with a dollop of whipped cream on top!) while getting ready to enjoy some delicious desserts after dinner on November 25.
Cornucopia Coloring Page
A classic Thanksgiving symbol, the cornucopia represents an abundance of good things and is typically made of a hollow, horn-shaped wicker basket overflowing with festive fruits and vegetables. Though you might not have a cornucopia on your family's Thanksgiving table this year, it appeared at the first Thanksgiving gathering, which was a celebration of the fall harvest.
Give Thanks Coloring Page
Thanksgiving is all about being grateful and giving thanks for all that we have—and that sentiment is never more important than now. Teach your little ones about the meaning of Thanksgiving and gratitude with this "Give Thanks" coloring page. It can also help your kids practice their letters!