The holidays are here once again — hoorah! Thanksgiving is my favorite holiday, so I pretty much start planning what I will wear on November 1. Every year, I switch my outfit up depending on my mood, what I'm loving lately, and where we are celebrating. 
Now that I'm a mom, I'm always looking for an outfit that is comfortable while also being stylish. And with a messy toddler, it's got to be easy to clean. If you're looking for inspiration but still not sure which style direction you want to go in, I've got you covered.
Here are five mom-approved outfits for whatever mood you might find yourself in this Thanksgiving. 
1. Holiday Festive
Sweater / Jeans / Heels / Earrings / Headband
2. Relaxed & Casual
Sweater / Leggings / Mules / Headband / Scarf
3. Trendy & Fun
Sweater Dress / Boots / Earrings / Handbag
4. Simple & Classic
Bodysuit / Flats / Jeans / Jacket / Earrings
5. Cozy Chic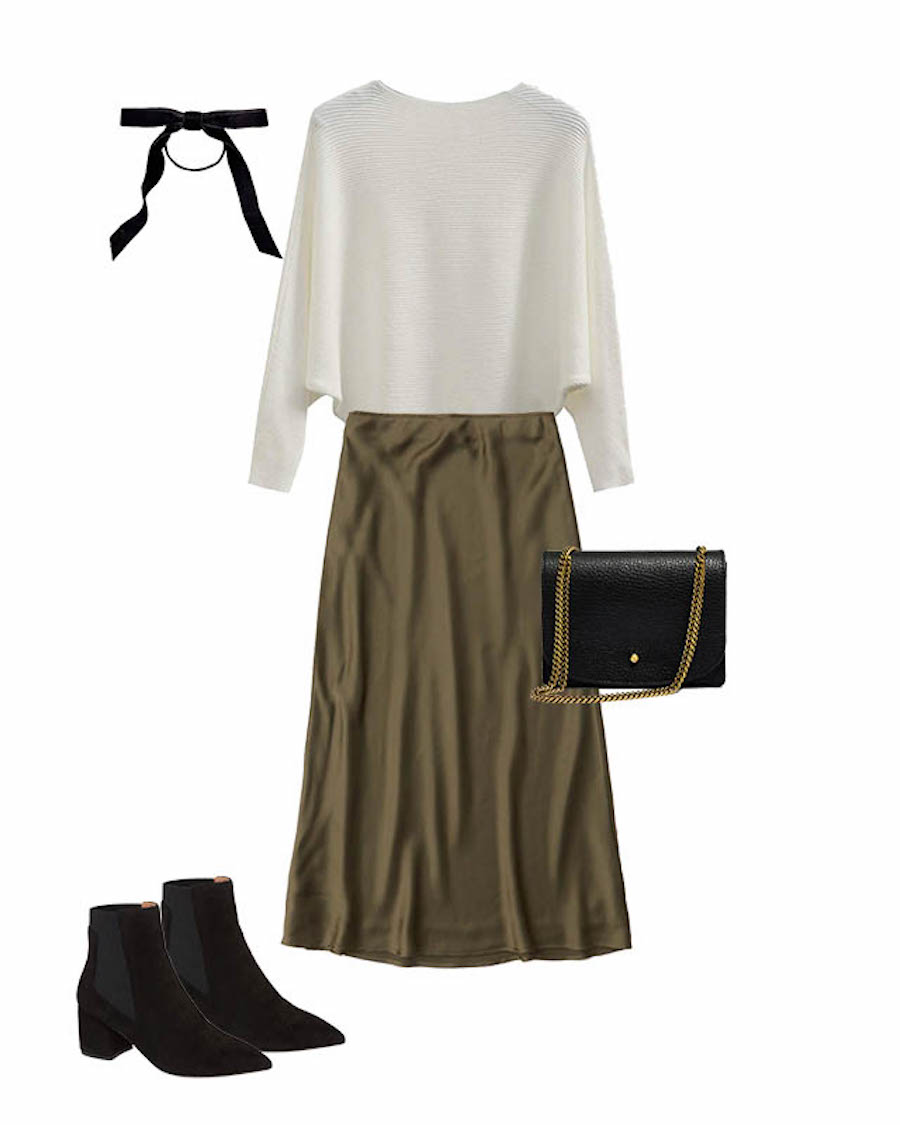 Skirt / Sweater / Boots / Hair Ribbon / Handbag