While other holidays often get more attention, there's something very special about Thanskgiving. It's a time of year where we're encouraged to take a step back and reflect on all of the things that make us fortunate in life. As the seasons continue to change and it starts to feel like things are slowing down just a little bit, it's the perfect time to gather and spend time with loved ones.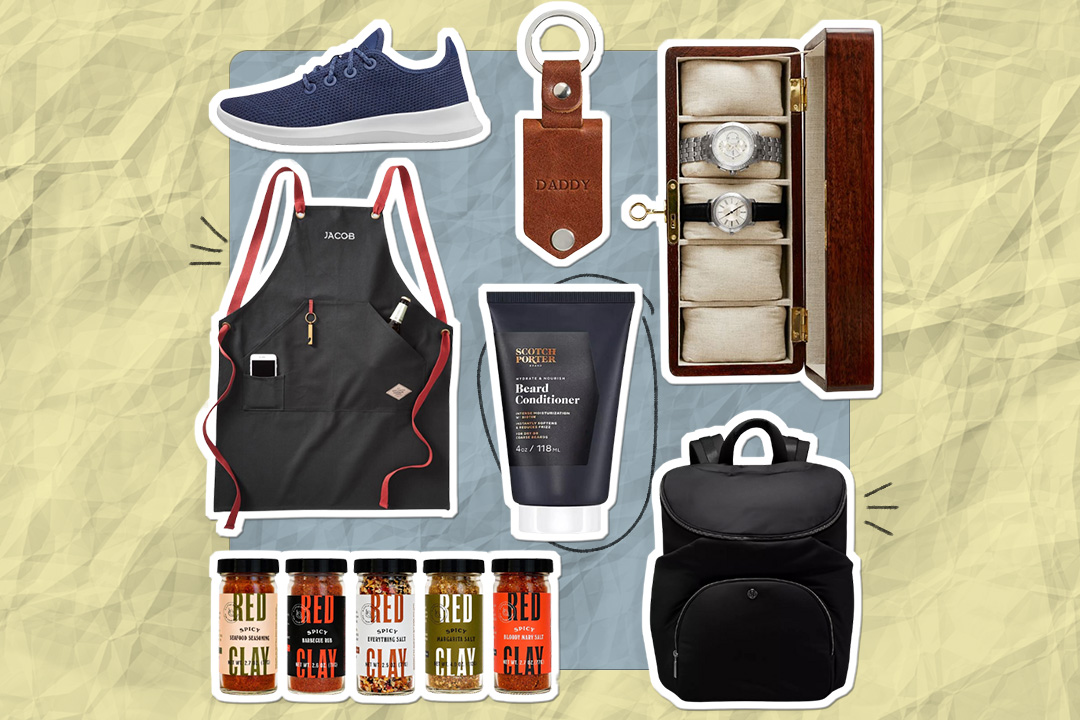 june 18 is coming up fast — have you started shopping yet? 😎
You don't have to wait for Thanksgiving dinner to engage in some quality time with your little ones, though. Now's the perfect time to make some new memories, and we can't think of a better way to do just that than an afternoon in the kitchen making a yummy treat to share. If you can't think of the perfect treat, don't worry. We've complied a list of the best festive Thanksgiving treats that we know your little turkeys will gobble up.
Though apple and pumpkin are the Crown Jewels of the season, let's not forget about another delicious fall flavor: maple.
Rice Krispie treats happen to be one of my favorite treats from my childhood. I guarantee if my mom and I had put together this pumpkin pie version back in the day, it wouldn't have lasted longer than a few hours.
Just when I thought nothing could ever top actual lasagna, this curve ball of a recipe shows up. Layers of chocolate? I'm sold!
How cute are these turkey treat bags?! Not only will your little ones love to eat them, they'll have fun putting them together too.
This is the autumnal spin on one of my favorite sweet treats that I never knew I needed but couldn't be happier that it exists.
Love pie but want to switch it up a bit? Try these decadent pecan pie bars that are sure to satisfy your sweet tooth.
When a treat is as fun as it is tasty, I'm hooked. These nutter butter turkey cookies are simply too cute to pass up and a perfect way to celebrate the holiday.
When you don't want to make a whole pie but have a hankering for the flavor, these simple apple pie bites will be perfect.
Mix things up your next family movie night by swapping the same old popcorn with this seasonal Chex mix treat. We wouldn't be surprised if it's gone before the opening credits are complete.
When you work up a thirst from all that baking, whip up this three-ingredient caramel apple cider for everyone to share.
Ice cream is appropriate all times of the year, even when it's chilly outside. Make it extra festive at home by making this easy pumpkin ice cream recipe.
There's not much that's more fun to make together as a family than cupcakes, and this recipe is perfect for this time of year. Your little ones will be arguing over who gets to lick the bowl!
If you or your little ones are a fan of the sandwich cookie like me, Oreo balls don't even need to look this cute for me to want to gobble them up, it's just an added bonus.
We can't get over how adorable these mini bundt cakes are and we're even more impressed by the taste!
This recipe doesn't just turn out adorably, it's also super simple and one that everyone will have fun making together.
This recipe takes root beer floats to a whole new level and we are here for it.
This kid-friendly fall charcuterie is such a fun idea to put together and snack on with your little ones. Put this together before throwing on one of your family's favorite movies and you're in for the perfect night.
In my opinion, pudding is one of the most underrated treats. It's simple and delicious, and this pumpkin pie version takes it to the next level.
I know this isn't possible, but I can practically taste these cookies melting in my mouth just by looking at them, and that's enough for me to give them a try.
Sometimes we're just in the mood for cake. This pumpkin cake is perfect for the season and will leave your taste buds fully satisfied.
Honeycrisp apples, cinnamon, vanilla, and more fall ingredients come together in these warm, delicious empanadas.
When sweet and salty flavors are combined it's almost always a wonderful combination. These caramel apple popcorn bars bring the best of both worlds together in perfect harmony.
Make everyone's favorite sugar cookies from scratch at home with this delicious recipe.
It's time to face it—it's starting to get chillier out. When the weather cools off, my favorite way to keep my hands warm is to never be too far away from a cup of hot chocolate.
Beware: once you bake these you won't be able to stop eating them. But we promise, it's worth every calorie.