My kids have been listening to the Hamilton soundtrack for months and are as excited as I am for the Disney+ debut (it hits the streaming service today!). They don't share my enthusiasm for the Schoolhouse Rock series also now available on Disney+, but maybe we'll try that one again when school officially (hopefully) starts back up in the fall.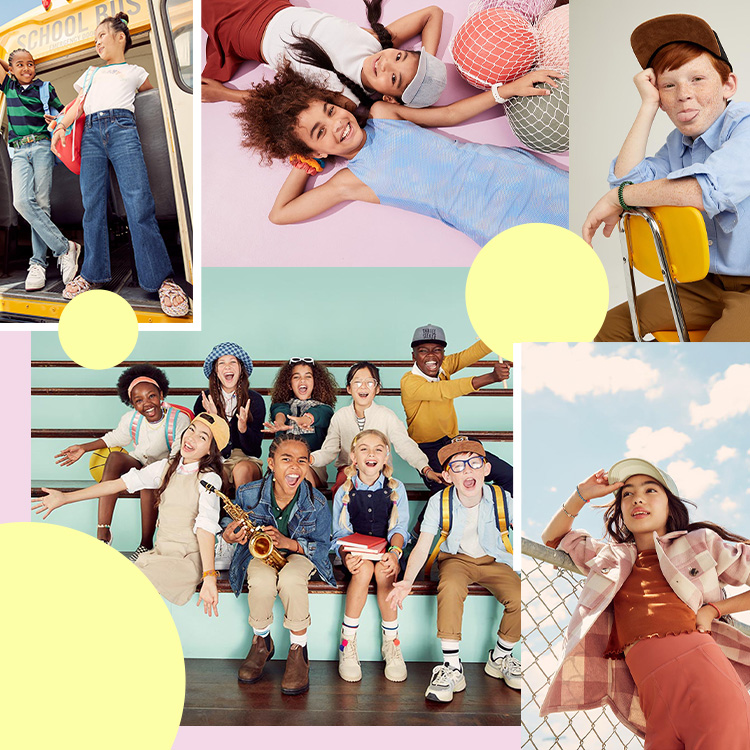 we did all the work for you—download our free printable and shop the list! 🍎✏️📚
The extended TV viewing our kids did this spring might be reeling back in a bit now that playing outside is an option, but I am still happy for all the choices—especially on Disney+. One of our team members watched the entire Marvel series with her family during self-isolation. Another team member's toddler son likes to puts on his Christmas pajamas and watch The Santa Claus (so cute!).
Read on for some other editor and editor kids' faves on Disney+.
Just Released
Hamilton
The beloved musical—which first premiered on Broadway back in 2015—is gracing our TV screens for the first time with this original cast performance hitting Disney+ just in time for Independence Day.
Into the Unknown: Making Frozen 2

A six-episode series chronicling the making of the sequel to the blockbuster original. A must-watch for any Frozen fans.
Throwbacks
Honey, I Shrunk the Kids (and Honey, I Blew Up the Kid) 
When wacky inventor Dad Wayne Szalinski accidentally shrinks his kids, the kids must go on an adventure through their backyard to safety and, hopefully, back to safety. Personally, I still find this movie is as entertaining as I did at 8 years old.
That's So Raven
A series starring Raven-Symoné, who plays a teenager who can see glimpses into the future. She goes on hilarious misadventures with her friends and brother to change some of the small outcomes in life.
Camp Rock
Want to introduce your kids to the young Jonas Brothers and Demi Lovato? Watch the 2008 Disney Channel original movie, Camp Rock.
Feature Films
Monsters, Inc. (and Monsters University)
Mike and Sulley, voiced by Billy Crystal and John Goodman, respectively, are a team working for Monsters, Inc. a company that generates power by scaring human children. The prequel, Monsters University, tells the origin story of their friendship. Both are fun family favorites.
Mulan
While the world has been waiting for the release of the live-action Mulan, currently on hold due to the pandemic, you can introduce your kids to the original story of the heroine who goes to war in her father's place dressed as a boy.
Coco
Young Migel dreams of being a musician, but his family has banned music for generations. He embarks on an adventure into the colorful and stunning Land of the Dead and learns more about his own family's story.
Onward
Teenage brothers Ian and Barley embark on a magical quest to spend one more day with their late father. Surprises, obstacles, and adventures ensue.
The Jungle Book
The live-action adaptation of 1967's The Jungle Book just came to Disney+ and my animal-loving kids have already watched it multiple times. One note for younger viewers, the live-action Shere Khan is even scarier as a real tiger.
Series
Doc McStuffins
Dottie "Doc" McStuffins cares for stuffed animals and toys in her playhouse clinic where toys, dolls, and stuffed animals come to life when she puts on her stethoscope.
Elena of Avalor
After defeating an evil sorceress who tried to steal the magical kingdom of Avalor and took her parents from her, Latina Princess Elena of Avalor is ready to take the throne. Her adventures teach her about the skills and traits that make a good leader.
Fancy Nancy
Based on the popular book series, Nancy is an imaginative girly-girl who loves all things fancy (and French). She's always off on adventures with her little sister JoJo and best friend Bree.
Documentaries
Elephant and Dolphin Reef
Anything animal-related is a must-watch in our house, and these two documentaries from Disneynature follow these highly social and family-oriented mammals with amazing footage as they deal with the harsh reality of nature. The 2019 documentary Penguins get an honorable mention as well, following a penguin through the mating season and early parenthood.
Giants of the Deep Blue and Sharks of Lost Island
Breathtaking whale and shark footage abound in these two NatGeo favorites that can probably count as a school lesson as well as entertainment.
The Imagineering Story
If you're a Disney theme park fan, this show is for you with stories showcasing the magic behind-the-scenes.
And Coming Soon
Black Is King
Beyoncé just surprise-released this stunning trailer for her visual album Black Is King streaming on Disney+ July 31—and we can't wait to watch!