Now at age 43, I am in my third act. I've lived two other chapters in my life that have led me to this current moment when I am sitting on my couch at 11:30 p.m., typing away on my laptop. My children have been asleep for hours; my husband is brushing his teeth and getting ready for bed.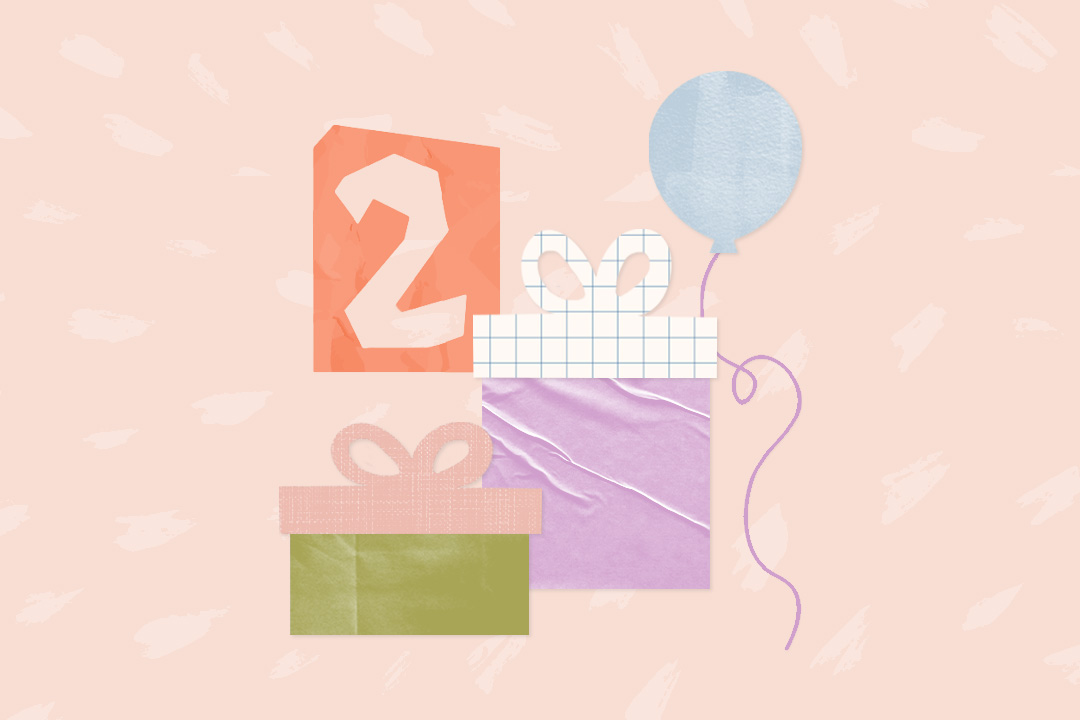 a LO in your life will love these! 🎁
But my night is just beginning.
Nighttime is when there is peace and quiet and I can write freely. I'm not tired—I'm inspired. I am typing with a smile on my face because at 43 years old, I can finally say, "I am a writer."
My career journey resembles that of three-act structure because of its complexities, tangents, and lessons on hope and perseverance. According to Writers Write, the Three-Act structure in screenwriting is the framework used for "good dramatic writing" because it sets the stage for a complex storyline with a resolution. The first act is where you learn about the characters and what motivates them and when the main problem is introduced. The second act is more complicated because not only is the problem further developed, but many other mini roadblocks are also introduced to thwart the success of the protagonist. At the end of Act Two, you are left with a defeated main character with little hope of surviving or achieving their goals. The final third act resolves the problem, regardless of if it's a happy ending or not.
I am now living through my third act—the one that almost got away.
Moms don't always get second or third chances to pursue their dreams. I am here to declare that there is no expiration date on our aspirations as mothers. We are allowed to reinvent ourselves whenever we are ready. There is no limit to our "acts" in our lives.
Join me as I share my Three-Act career journey on how I am finally living my third and most important chapter in my life: my writing career. In the process of depicting my story arc in three acts, I will also share some words of wisdom in the hope that I inspire another mama to follow her dreams no matter how unattainable they may seem.
Act One
Some people discover who they want to be when they grow up when they are already grown up; others have known all along since they were little ones. I am the latter, but alas, I didn't realize this until later in my life. I have always been a writer. From a very young age, I would write stories in school and just for fun. Writing always flowed naturally for me—it has been a part of my essence. 
Yet, I tried to ignore my calling for a more stable career.
I chose teaching because both my parents were in the service industry and I admired their contributions to helping others. I was also raised to pursue a stable job with benefits so that I could live a "happy" life. I later learned that many who are children of immigrants get told the same advice. Of course, I listened to my parents because I love and respect them. I decided to enter the world of teaching despite that little voice inside of me that reminded me of my love affair with writing.
Here lies the first "problem" that I, the protagonist, encountered. I ignored my calling and did what I thought would be "best." Reflecting on this decision, I can also now admit that I chose to not formally become a writer because I was scared. Fear clouded my judgment. I was afraid of rejection—I was terrified of not being successful as a writer.
Teaching was the "safe" choice.
Lesson #1
Money and stability do not necessarily lead to happiness. If you are not doing what you love, you will inevitably feel a hole in your heart.
Act Two
Although I was successful as a teacher and found it rewarding, it never sparked joy in my heart. In fact, after some time, I felt a void. Something inside of me told me I needed to change my career, but the regular paychecks kept me anchored. Having enough money to survive and not live paycheck to paycheck is a substantial reason to stay in a career, especially if you're raising a family. On the flip side, stability of income can also serve as a ball-and-chain and shackle you from ever achieving your dreams. Well, I stayed as a teacher until the recession happened and its effects catapulted me into unemployment and my first career crisis.
Lesson #2
Do not silence that little voice whispering to you to follow your heart. It is persistent and doesn't take "be quiet" for an answer.
I decided to change careers by getting a Master's degree to work at a university. I loved learning, so I thought perhaps working in a higher education institution would fulfill me more and also give me the income and stability I thought I still needed. I excelled at studies and at my subsequent jobs, and I enjoyed the work I did to support college students.
Around this time, I discovered blogging. This is back in 2013 when the term "influencers" didn't exist. I wrote from my heart at night and on weekends. Up until that point, I had never felt so alive. My blog opened up that creative side of me that I unintentionally tried to bury for so long. Those first few years of blogging were some of my happiest. Even though I was still working full time, writing was the only thing I thought about all day.
One magical day in spring seven years ago, I became a mom. From that moment forward, I was reborn to love my sons unconditionally. Everything else was removed from my priority list, including blogging. They became my reason and my inspiration. I could just cuddle with them all day and it felt like heaven. 
Lesson #3
Mothers give so much of themselves to their children. But we must remember we are still "us" and we should hold on to that part of us that defines our human existence—that "thing" inside of us that sets our hearts on fire.
My higher education job also granted me the freedom and flexibility to be the mom I wanted to be to my boys—a present mom who didn't have to stay late at the office. What I didn't anticipate was how hard motherhood was going to be for me. I struggled to find the balance between mothering and working. Between a demanding full-time job and raising two beautiful tiny humans, writing became a distant memory that was too painful to think about. It gnawed at me, but the "hecticness" of my life distracted me. The demands of motherhood consumed me.
Then, life happened.
I experienced several health complications that required multiple surgeries. Anyone who has ever had to sign that "Understanding the Risks of Surgery" waiver prior to going into the operating room knows how scary surgery can feel. Multiply that feeling by a million when you're a mother and you feel a huge sense of obligation to be healthy for your children. The fear hits you like a ton of bricks. 
Writing was something that became impossible to squeeze into my life. I felt resentment that I had to give it up. I tried to convince myself that it was too late to ever write again. This was a coping mechanism I used to create the narrative in my head that life was telling me I was not destined to become a writer. I threw myself further into motherhood. I baked the most delicious cupcakes, created elaborate crafts with my boys, and focused on their needs and wants. I felt my dream of writing would just be one of those things I regretted.
Lesson #4
Mothers can put a pause on their dreams to raise their children. This does not mean you cannot ever revisit your goals. You decide your own timeline.
The pandemic uprooted any sense of normalcy and routine we had in our lives. I found myself not only working remotely but also caretaking at the same time. On any given day, I participated in work meetings on Zoom, then I would get busy making a soup for lunch while troubleshooting my son's technical Zoom issues and serving as a homeschool preschool teacher to my younger child. It was unequivocally the most stressful period of my life. I felt like I was a shell of myself.
Lesson #5
Resentment and regret feel heavier on the heart than fear of failure or rejection. Fear can rob you from your destiny, but resentment and regret will eventually suffocate the heart.
Act Three
The pandemic jolted me to reevaluate my priorities. It reminded me that life holds no guarantees, so we must stop wasting it by doing things that do not fulfill our purpose. This is especially true of mothers because much of our day is dedicated to our children and the giving of ourselves. We get numbed when we put ourselves last.
Lesson #6
When you are in a deep state of hopelessness, you can step back into the light by reevaluating your life and your priorities. Hitting rock bottom can clear your mind from all the distractions and obligations that led you down that dark path in the first place.
After one of my surgeries, while I was recovering, I picked up my laptop and started typing my story with all its complexities, tangents, and rays of hope. I submitted my writing sample to several online parenting sites with the goal of becoming a contributing writer so I could write regularly. I was nervous and had some imposter syndrome, but I did it anyway. I felt emboldened and fearless. For the first time in my life, I believed I had nothing to lose. I was no longer willing to put my goals on hold. 
I am no longer the person I was when I first became a teacher. My life experiences and motherhood have transformed me into a different woman who now feels comfortable in her skin, determined to become a writer, and unwilling to remain silent any longer. Mothers are allowed to pivot careers because motherhood is transformational. How can we expect to remain the same when our hearts grew exponentially when we became moms?
Lesson #7
Hope is a powerful, magical tool that can give you that glimmer of light you need to believe in yourself. Hope is that best friend you need to remind you that you matter.
That writing sample I submitted helped me become a published writer and ongoing contributor. Even as I type this now, my eyes are filled with happy tears because I feel so blessed to say this publicly. The moment I told the universe I will do whatever it takes to follow my dreams, the universe opened up so many possibilities for me to walk a new path—one I have paved my own way on my own time.
I also want to give a special shoutout to my best friend who served as my cheerleader all these years. She always knew I could be a writer, and she never tires of reminding me of who I am. She has inspired me because she, too, is a mother pursuing her dreams of acting. Without her, I wouldn't be here writing my story.
Lesson #8
Never underestimate the power of one person believing in all you are capable of being.
I am not writing full time yet. But I am writing regularly, and it brings me such happiness every time I do. I have hope that on this new path, I will one day be a full-time writer. I now believe in myself. As mamas, we are capable of everything. We are magical human beings who have a profound ability to achieve whatever our hearts desire. I believe in us.