Over elementary school winter break this year, I took a trip to a beautiful all-inclusive resort in Mexico with my entire family. My husband and I as well as our two girls, aged 15 months and 8 years, were joined by my parents, siblings, their significant others, and our 3-year-old nephew.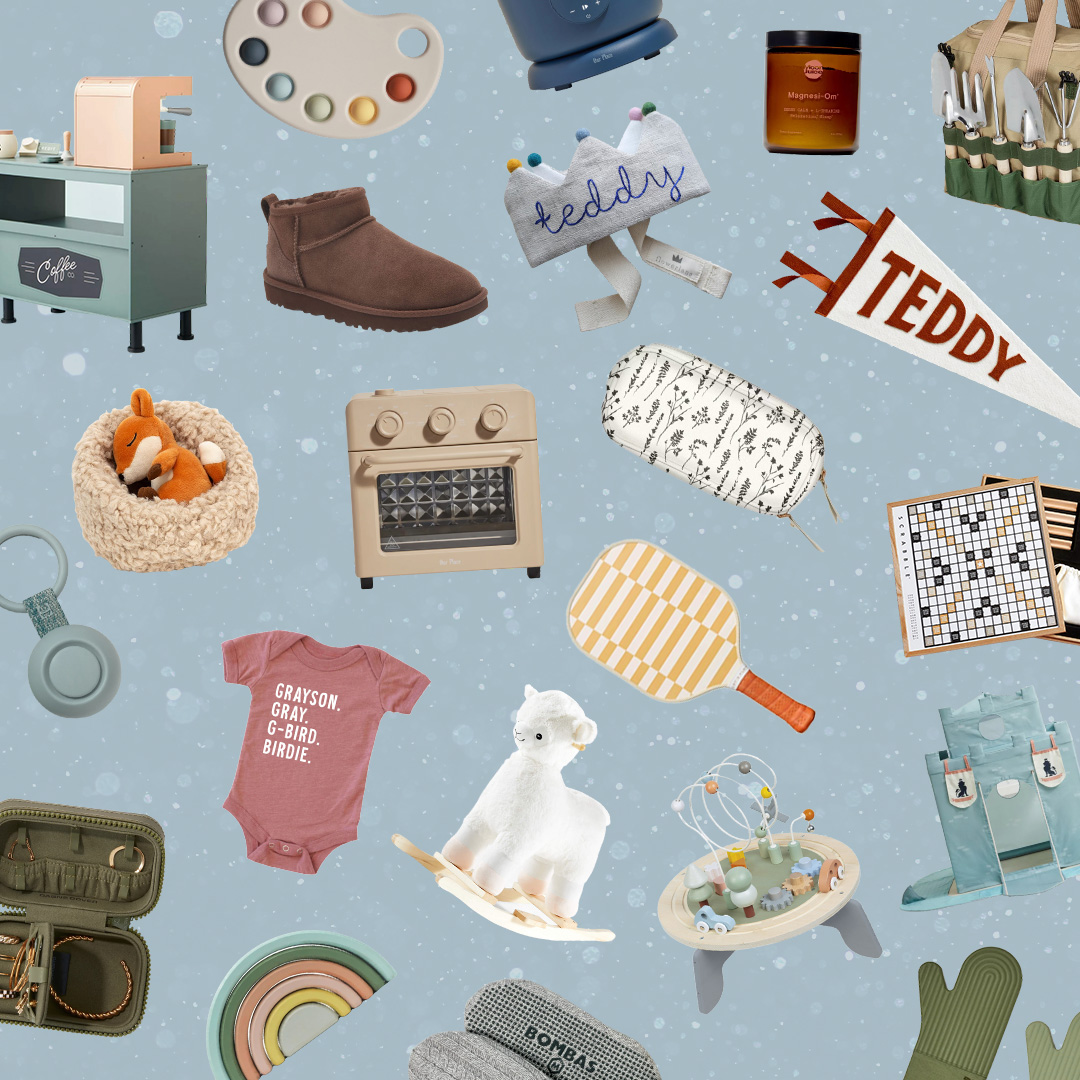 everything you need to ace holiday gifting this year 🎁
It ended up being the perfect trip for a large mixed-age, multigenerational group because there was a huge variety of different things to do all on the same property. We could go our separate ways and reconvene later in the day. A resort was also ideal for my busy 15-month-old because we could easily take her to the pool, the beach, somewhere to eat. Or back to the room for a nap without having to go farther than a short walk.
Overall the trip was a huge success, and our group determined we would definitely do it again. However, this was my first time taking a resort trip with kids instead of just adults. So I did come back with a few lessons learned to make the next vacation—hopefully next year—even more successful. Here are my top tips for resort travel with kids.
Our Top Tips for Resort Travel with Kids
Over-prepare for your stay
Traveling with kids is hard. It can be very true when people say it's more of a "trip" than a true vacation. You won't regret over-preparing anything you might need for long travel days—like activities, food, drinks, and a stocked diaper bag—or what you'll need once you arrive. Here are some of my personal travel preparation tips:
Buy a good travel stroller
It's key to make sure you're equipped with all the right tools for your stay, especially a good travel stroller. I brought along a cheap, low-quality one and really regretted it because it didn't have any space for storage. It didn't have a sunshade, and didn't recline for stroller naps.
Pack extra baby and kids' clothes
I also wish I'd packed more clothes. Because I didn't realize how many outfits the kids would go through as they shuttled themselves back and forth from the pool to different activities. We ended up needing to use the laundry service much, much earlier than I'd thought.
Pack extra essentials—or ship them
Finally, be sure to pack enough of the items you might run out of so you don't have to pay the high resort prices in a pinch. I ended up running out of diapers, swim diapers, and sunscreen. And had to purchase these items from the on-site convenience store. Alternatively, if grocery delivery or Amazon ships to your location, you can pack enough for a couple days. Then have large items like diapers, wipes, and groceries delivered.
Other items I'd recommend packing that I didn't include a baby float with a sunshade, sand toys, a beach blanket, and extra sun hats (my toddler tossed hers off the side of the stroller on our very first day).
But don't over-plan
As much as I've stressed over-preparing, I strongly recommend not over-planning your days once you get to the hotel. The beauty of resort travel with kids is that you can relax because everything you need to access is all on the same property. There are always options to leave the resort on excursions, which are fun. But with small kids it can add a lot of stress and isn't really worth the likely headache. It's best to just let your day unfold and find activities within the resort. Because if there's any tiredness, fussiness, or hunger, you can easily retreat to where you need for food or rest.
Make sure your accommodations suit the needs of young kids
My toddler still naps during the day and goes to bed before 8 p.m. So we needed to make sure we had space for her to sleep undisturbed while we were still awake. As a family of four, we can technically fit into a standard room. But it didn't work for our sleeping needs. If it's in your budget, be sure to book a suite or even two separate rooms. Alternatively, as a travel hack for babies and toddlers still in cribs, a closet or bathroom can be converted into their sleeping space. Here are some other accommodation tips we learned:
Request a room away from the noise
It's also crucial to make sure you book a room in a quiet part of the resort. We were a stone's throw away from the entertainment area and could hear the nightly shows in our room until midnight every night. Next time I travel to a resort, I'll be sure to request a more secluded room ahead of time.
Check the drive time to the resort from the airport
Next time we're going to consider booking a resort much closer to the airport we fly into. Once we landed in Cancún on this trip, we had a pretty long commute to the resort. By that point, our kids were overtired, cranky, and carsick from the traffic. Besides minimizing our ground travel time on our next trip, we'll likely also book a private transfer if our budget allows.
Think about your ideal trip duration
Our other lesson learned is that we likely don't need an entire week away from our routine with small children. Too much time away from home and the usual rhythm of life can pretty quickly go from relaxing to stressful. We would've still gotten the relaxation time we needed with a five-night trip instead of seven.
Consider traveling with a group
Our group ranged in age from 1 to 67 years old. Having a few other adults and kids with us helped to keep our girls entertained. Because they had people to spend time with other than just me and my husband. They could go to the waterpark area with their cousin, play games in the pool with their aunts and uncles. And have some one-on-one time with their grandparents. It helped make the time feel like more of a vacation than just a trip. Because it allowed me to sometimes slip away to read by the beach or hang out with the other adults.
Give each parent time to relax
No matter how fun a trip is, it will always be a little stressful when you're also busy parenting. So everyone can come home feeling at least a bit rejuvenated, be sure to allow each parent some time to do whatever they please. My husband and I would usually trade off for who was "on duty" after nap time each day, and it was always nice to know I had some adult beach time to look forward to.
---
With the right mindset and preparation, an ambitious trip with kids can be a ton of fun—but it still involves a lot of parenting. However, I'm glad we tackled this vacation with our kids. I think it's important for my girls to see other people, places, cultures, and traditions, hear other languages, and eat other types of food. Now that we've traveled to Mexico (which was only about a three-and-a-half-hour flight for us), I'm excited to eventually visit some places farther away so I can keep expanding their worldview.