In our pre-kid days, my husband and I usually spent Valentine's Day at a favorite restaurant and the most difficult part of planning the evening would be picking where to go from our long list of usual spots. However, now that we are parents, heading out for the night without a ton of scheduling and arranging ahead of time doesn't happen.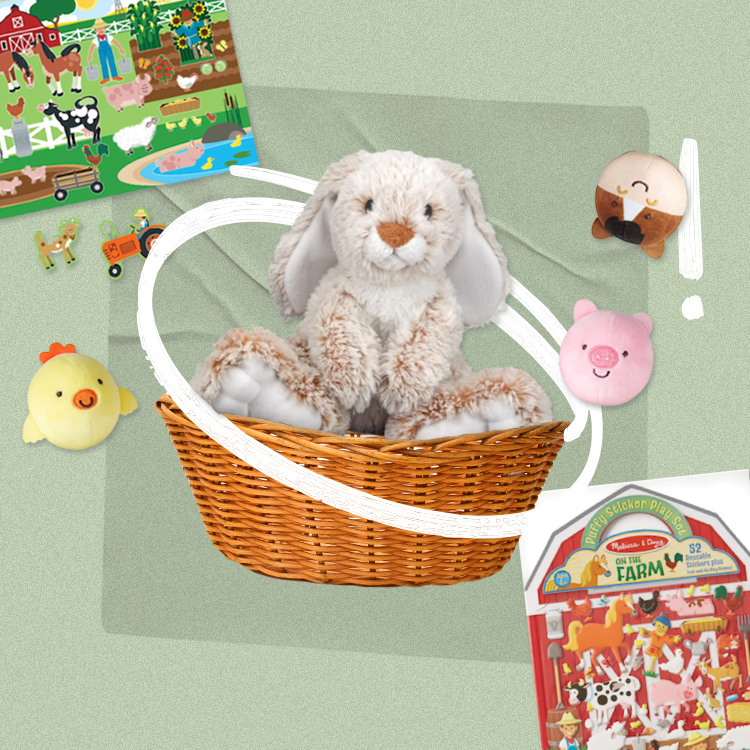 they'll love these year-round! 🧺
It's never an easy feat to find an available babysitter on V-Day, so why not just recreate a fun date night out at home after the kids go to bed instead. Attempt one of these 11 ideas below or come up with your own creative at-home date night!
1. Fake a fancy dinner out
Mix up some fancy cocktails (or mocktails!) and prepare prime rib, crab legs, or scallops. (Pro tip: Costco has amazing crab legs. Call ahead to make sure they have them!) Create the right ambiance with music, candles, and nice dinnerware. Enjoy taking your time to eat and converse over a meal your kids would probably turn their noses up at.
2. Try an at-home cooking class
Recreate a cooking class date night at home by making a complicated recipe together. Check out online cooking classes from America's Test Kitchen or MasterClass. You can also follow along a recipe from a meal delivery kit like Blue Apron.
3. Recreate your favorite bar food
Bring happy hour to your house with a growler or six-pack of your favorite local craft beer. Add in wings, burgers, or nachos. Play cards or head to the basement for pool, darts, or foosball if you have the equipment.
4. Pretend you're in Napa Valley with wine tasting
Buy a few bottles of new wines you haven't tried and set up a wine tasting at home, complete with note-taking sheets so you can discuss your favorites later. Make a few appetizers or a cheese plate that pairs well with the wines.
5. Get creative with a painting night
Buy your own canvas and paint supplies and bring the party to your living room. Look up an instructional video on YouTube and paint your own masterpiece. It's always fun to see how different people interpret the same instructions.
6. Go simple with pizza and a movie
Queue up a movie on Netflix (spare yourself anything kid-related!) and order pizza from your favorite spot. Spread out and eat in front of the TV. End with popcorn or your favorite movie theater snack.
7. Breakfast for dinner is always a hit
If you agree that brunch can be enjoyed at all hours of the day (it's just a fact), whip up your favorite strata or hash, add a pre-made potato side, and top off with some pancakes.
8. Play barista for the night
Pick up some French-inspired baked goods and have a relaxing evening with (decaf) mugs of your favorite coffee shop drink. Unwind over your favorite books, magazines, or some lighthearted conversation.
9. Try a little friendly competition
Pull out your favorite board games for some friendly competition! They've probably been gathering dust on the shelf… because kids. Our favorite two-player games? Scrabble, Rummikub, Farkle, traditional card games, and Heads Up. Or spice things up this Valentine's Day with a sexy game night.
10. Pretend it's summer and try a picnic inside
If you're somewhere that it's warm in February (we're jealous), set up a little date night outside. String some lights for a restaurant-style feel. If you're stuck in the cold weather like us, clear some furniture and throw a picnic blanket on the floor for the ultimate summer-in-winter date night.
11. Take it easy and order your favorite take out
If you have a craving for something specific, order from your favorite restaurant as takeout and recreate the restaurant ambiance at home, whether it's Thai, Italian, Mexican, Indian, or barbecue!