I still remember the high school excitement of having my first boyfriend on Valentine's Day. I couldn't wait to find out if he'd bring me roses at school and what local little restaurant we'd be going to so we could spend way too much money on a prix fixe meal I'm sure our 17-year-old selves thought was so fancy and grown up.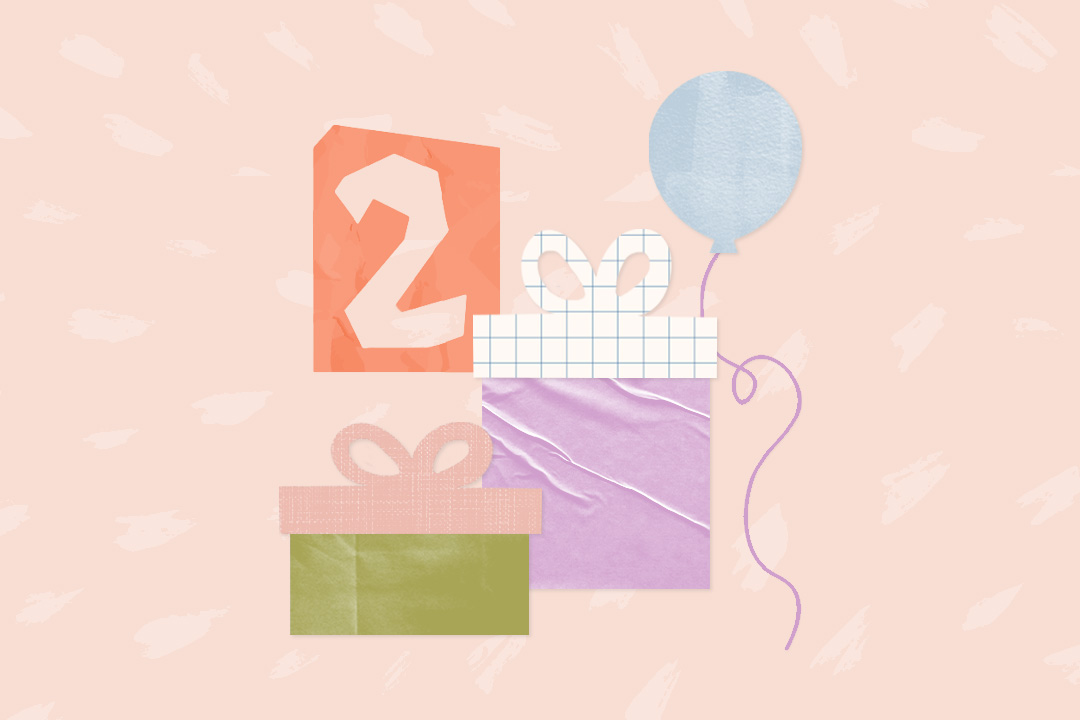 a LO in your life will love these! 🎁
Now I'm in my 30s and have two toddlers. Of course, the idea of a dinner for two out of the house does sound lovely, especially nowadays when we just don't always make time to go out very often. Even so, I'm pretty excited to be celebrating Valentine's Day at home with my little family instead. It won't include overpriced steak or the butterflies of young love, but it will likely include cookie decorating and adult beverages.
If you're planning a kid-friendly, at-home Valentine's Day celebration this year, here are some fun ideas for family-friendly ways to party throughout the day.
Easy Ways to Celebrate Valentine's Day with Kids
1. Wake up to a heart-y breakfast
Start your day of with a surprise for your little ones: heart-shaped waffles! You can make this an interactive activity by having your kids help you to mix the batter or turn breakfast into a decadent treat and then let them use toppings like fresh fruit, chocolate chips, sprinkles, and whipped cream to decorate their breakfast. If you don't want to buy a heart-shaped waffle maker for this one day, make pancakes and use a heart-shaped cookie cutter instead.
2. Bake and decorate special treats
And to keep the sweets going, heart-shaped anything is a win on Valentine's Day. Bake homemade cookies to enjoy yourself or drop them on a neighbor's doorstep to spread the love. Whip up your favorite sugar cookie recipe or order a cookie-making kit as a surprise for your kids.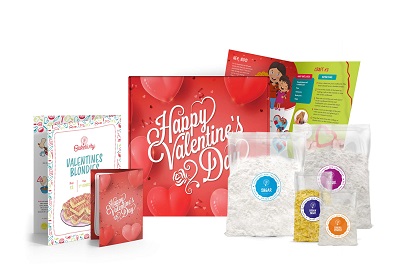 3. Make holiday-themed jewelry
There are tons of fun Valentine's crafts to do with kids, no matter their age. But if you want a little guidance and less work gathering materials, you can buy pre-made kits that make crafting a breeze. This one from Etsy looks particularly adorable, not to mention you'll get sentimental jewelry out of it that you'll love to show off post-V-Day.
4. Craft cards for the neighborhood
We all love our children's artwork, don't get me wrong. But a holiday is the perfect excuse to do some crafting that will then leave the house (passing the love onto others!). Create homemade Valentine's to distribute to neighbors and nearby friends. This also makes for a great opportunity to get out of the house for a family walk to drop off the letters.
5. Cheers with mocktails and cocktails
Hopefully, your kids are sticking to their reasonable bedtime even with a day full of sugary treats, and you'll be able to sneak in some adult time with homemade cocktails. If the kids are staying up late, invite them into the fun as well with mocktails suitable for dads, pregnant moms, and kids alike. Think Shirley Temples or flavored seltzer with fresh fruit for the littles and wine (or an alcohol-free variety) for the adults.
Sip Clean
a non-alcoholic beverage, but still only suitable for 21+