I'll admit it: I'm a grown adult who is obsessed with all things hearts, pink, and red. My family is not a huge gift-giving family and we tend to favor experiences over physical gifts, but when it comes to Valentine's Day, I can't resist picking up a few festive items.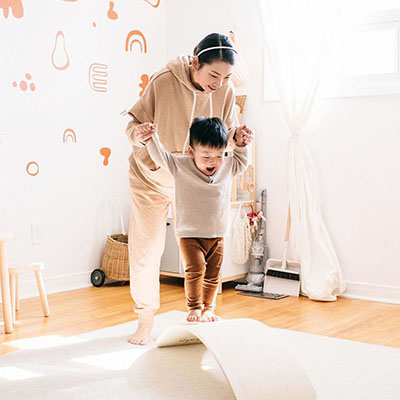 If your kid is turning 2, get ready for hilarious conversations, much more involved play, and lots of sweet, sloppy kid hugs and kisses. As for what you'll need? Leave that to us.
I still remember getting mini gifts like a fun pair of socks, new pajamas, or a little toy when I was little for small holidays like Valentine's Day and Halloween. And that's a fun (and low-cost) tradition I am continuing with my own family. Plus, it's an excuse to buy my daughter heart socks or a giant pink bow. She's a toddler, so the bow is always immediately pulled right off her head, but that doesn't stop me from buying them.
If you want to spread a little love to your little ones this Valentine's Day, here are 20 sweet gifts to give.
Apparel & Accessories
Books & Toys