Some people are all about the flowers on Valentine's Day while others want a sentimental card, but I think it's safe to say almost all of us are into desserts… especially our kids. I mean, let's be honest; they're into the treats any time, any day, any place.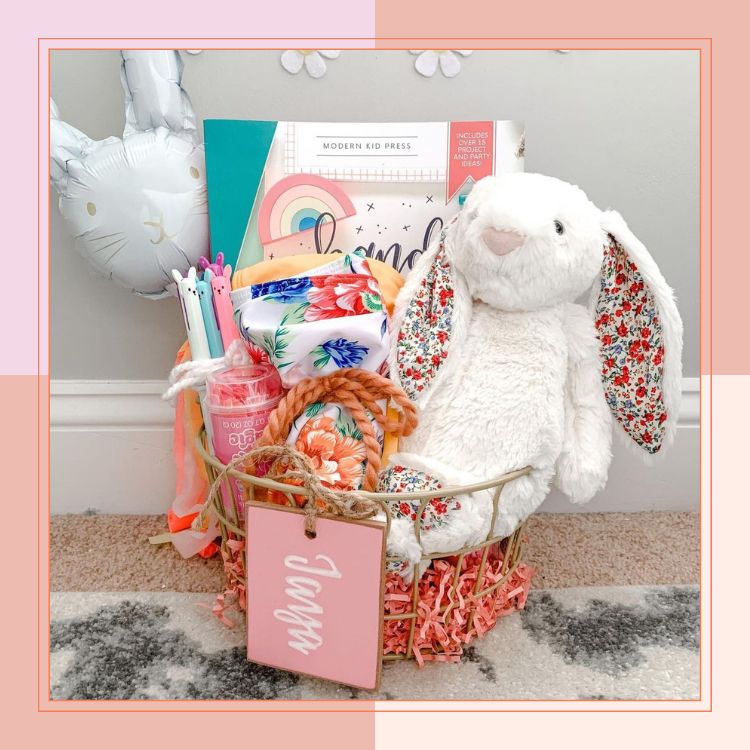 everything you need to get ready for the Easter Bunny's visit on April 9th! 🐰
That's why we've rounded up some delicious and kid-friendly desserts to make with your little ones this Valentine's Day. And if you're anything like us, we won't judge you for hiding in the pantry to sneak a few bites without sharing. Self-love is important, too!
Check out these 20 sweet V-Day treats and desserts to make with your kids.
Sweet chocolate with salty caramel is truly an unmatched combo, and these delicious V-Day brownies definitely prove that to be true.
Why choose between making cookies or a pie when you can have both? This cookie pie is just as adorable as it is tasty!
Not only do these cookies make for the perfect sweet treat, but they're also super fun for little ones to get creative and decorate.
Adding a cheesy "Do-nut Forget I Love You" card is the perfect way to deliver these yummy chocolate-filled treats.
Make your life easier with a no-bake treat and try out these cake bites any strawberry lover will be obsessed with.
There's no dessert duo quite as iconic as chocolate and peanut butter, so these sweetheart cookies are bound to be a crowd-pleaser.
Your kiddos will be beyond excited that they can finally (safely) eat raw cookie dough! This absolutely delish egg-less heart-shaped dough will be an instant V-Day favorite.
Tossing some sprinkles and candies in with your kernels is a super simple way to whip up a last-minute sweet treat.
Raspberry is a signature V-Day flavor, so these cookies are a perfect (and tasty) way to get in the spirit.
Use those spare mason jars you have lying around to create these super cute individual pies!
Indulge your chocolate dreams with these delectable donuts and make them fit for the occasion with any Valentine's-themed sprinkles!
If you love cinnamon rolls but a weary of their tedious prepping process, these cookies with sweet strawberry filling are the solution you've been searching for.
We all know any treat served on a stick is an instant hit with kids, and this recipe is a fun must-try take on the classic chocolate-covered strawberry dessert.
A piece of pie that's easy to eat on-the-go—who could ask for anything more?
There's no way we could leave out this beloved V-Day staple: red velvet cake! Plus, truffles are ideal for serving in big batches at any celebration.
It's hard to think of a kid who doesn't love Nutella, so these raspberry-frosted cupcakes will make for a 10/10 treat.
Using Betty Crocker cake mix for the cookies and just a few simple ingredients for the filling, you can whip up these yummy, adorable sandwiches in no time.
You had me at one bowl. If you're looking for something that makes minimal mess but a to-die-for end result, look no further!
Anything with chocolate on it counts as a dessert, right? Have fun making these sweet and salty pretzels for a unique Valentine's Day treat everyone will love.
Take some inspo from the ever-popular Hostess CupCakes and make your own that'll taste just as good, if not even better!