Celebrating Valentine's Day when you have children can seem null and void, but it doesn't have to be. In fact, including our children in holiday activities can actually be fun. When I was younger, my elementary school teachers used to help me and my classmates make Valentine's Day crafts. Sometimes, our vice principal would even stop by various classrooms to read Valentine's Day books. As simple as that sounds, I remember the excitement from me and my classmates when we heard different tales of love from books.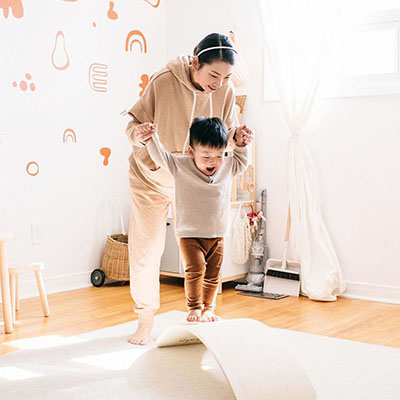 If your kid is turning 2, get ready for hilarious conversations, much more involved play, and lots of sweet, sloppy kid hugs and kisses. As for what you'll need? Leave that to us.
To help you celebrate this Valentine's Day with your little ones, we've rounded up a list of books that will create fun and love-filled memories. 
P.S. If you want to keep the Valentine's Day theme going, have your little ones wear their cute Valentine's Day pajamas while you read together!
Valentine's Day Board Books
Valentine's Day Picture Books