We made it through January—did that feel like the longest month every to anyone else?! I don't know about you, but I'm dreaming of the day when my husband and I can get a babysitter and go to a restaurant, kid-free, and enjoy each other's company like romantic partners instead of the roommates/passing ships we sometimes feel like. Life is busy, ya'll, and we desperately need a date night!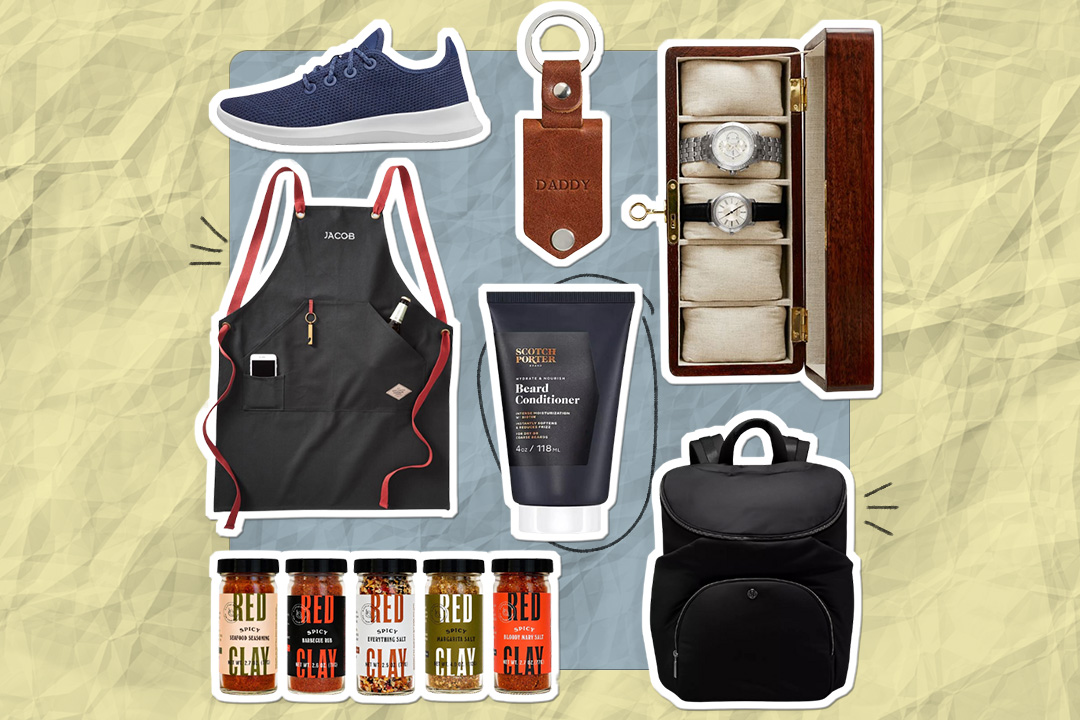 june 18 is coming up fast — have you started shopping yet? 😎
As Valentine's Day approaches, we're planning to have an at-home dinner date after the kids go to sleep instead of heading out to a crowded restaurant. The more likely scenario to happen, however, is a special February 14th dinner at home with the whole family.
Whether you're looking for some alone time and romance or a chance to get everyone involved in an activity together in the kitchen, we rounded up some easy and delicious recipes for a Valentine's Day dinner. Read on for 20 easy Valentine's Day dinner recipes to make this year!
This delicious dish is super simple to prepare, and can be a great option for a quick and satisfying meal or a romantic dinner for two, of course.
Homemade chicken enchiladas are a delicious and comforting dinner perfect for any special occasion. With tender shredded chicken, savory sauce, and melted cheese, it's practically like a hug in meal.
Ease the stress of prep time and spend the day with the people you love while your pressure cooker cooks up a delicious dinner for you! Instant Pot Spaghetti and Meat Sauce is an easy and yummy meal that's a classic option for V-Day (a Lady in the Tramp moment, if you will!).
This is a delicious and impressive meal that's actually way easier to make than it may seem. With its crispy exterior and juicy flavor, this dish is sure to be a hit with steak lovers, and will give a restaurant taste to your at home date night.
Truly, who doesn't love a classic chicken parm dish? Serve alongside pasta, salad, and a glass of wine for the romantic dinner of your dreams.
This honey mustard salmon is a delicious and healthy meal that requires only a few simple ingredients, and the combo of sweet honey and tangy mustard has a kick of flavor that brings the dish to life.
Try out this super tasty one pan meal for a zero hassle dinner packed with tons of spices that'll add that flavor kick to your Valentine's meal.
If you're feeling fancy and want to really step it up a notch for the special day, go for this to-die-for scallop and risotto dish that's ideal for a dinner for two.
Pasta is a go-to dinner for many (especially for V-day), so put a special twist on it with this recipe that you definitely don't see everyday, but is incredibly delicious nonetheless.
Not only are these little heart shaped pizzas adorable and tasty, but they're super fun to make for a date night (or Galentine's dinner!) activity, too.
You really cannot go wrong with meat and potatoes, and flavors of rosemary and garlic will elevate this classic dinner choice.
Opt for this rich and comforting shrimp and grits that's ideal if you're spending the night in, curled up watching your favorite V-Day movies with the people you love.
This fall-off-the-bone braised short rib makes for a hearty and obviously delicious dish that'll be the star of your date night.
Think of this like your favorite chicken noodle soup—but better! This yummy one-pot recipe is perfect for some easy prep and big comfort.
This plant-based option is yet another stress-free dinner packed full of flavor, plus it works perfectly as a side dish or starter!
Like we said earlier, pasta is a go to choice for a reason—it's easy to make and consistently tasty! So try out this creamy salmon recipe for a new and delicious take.
If you're not spending the day of love on the romantic streets of Italy, this 10/10 bruschetta chicken dish is the next best thing.
For all of the seafood lovers, these mini crab cakes are great to serve with a couple of other yummy side dishes.
If you haven't caught on by now, we truly swear by a one pot meal. So, give this coconut chicken a go for a unique dish but easy to make dinner for V-Day.
As a beloved Spanish dish famous for its rich flavors with loads of seafood, you definitely need to give this dinner a try if you're on the hunt for a flavorful meal that's perfect for sharing.