What comes to mind when you hear the words "Black excellence?" In a general sense, Black excellence can present itself in a multitude of ways: home ownership, luxurious vacations, and professional or academic achievements. Each of these interpretations are valid, and each are experiences that Black people enjoy. Black excellence is often discussed relative to Black exceptionalism, which is the idea that Black people who are perceived as poised and educated are anomalies. Black exceptionalism assumes certain stereotypes about Black people to be true and deems those who fall outside of the stereotypes to be exceptions to the rule. This couldn't be further from the truth.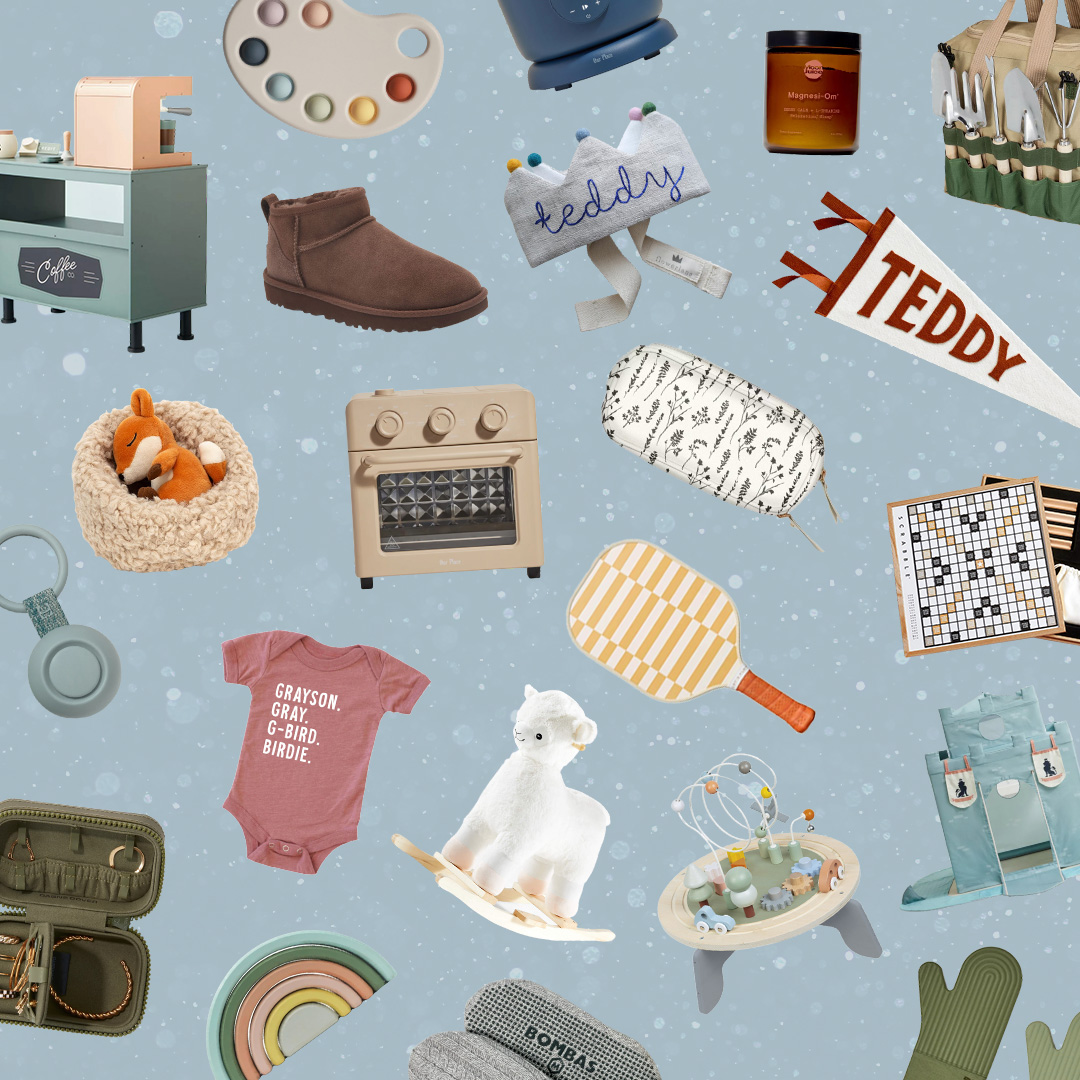 everything you need to ace holiday gifting this year 🎁
For some, "excellence" of any kind is attributed to wealth or material gain, but that isn't the sentiment when it comes to Black excellence. Instead, Black excellence is rooted in the liberation of Black communities through education and awareness. I had the privilege of being in conversation with Beverly Stanton McKenna, a New Orleans transplant who has spent more than a decade teaching Black history and, more specifically, the legacies of free people of color as cofounder of Le Musée de f.p.c. We talked all things Black, including Black excellence, free people of color, Black pride, and how we preserve Black history for future generations. Mrs. McKenna shares the legacy of free people of color with dignity and historical accuracy, allowing visitors to leave the museum with more awareness of Black history and more intentionality about the Black experience.
Leaving a Legacy that Honors a Legacy
Mrs. McKenna is a journalist, publisher, former communications professional, and cofounder of Le Musée de Free People of Color (f.p.c.) in New Orleans. Mrs. McKenna grew up in "Inhio" (her combination of Indiana and Ohio), graduated from Tennessee State University (one of four Historically Black Colleges and Universities in Nashville), and moved to New Orleans with her husband, Dr. Dwight McKenna, who is a NOLA native. The McKennas got the idea for Le Musée in 2005 when all their personally collected art pieces and artifacts were left unscathed after Hurricane Katrina. Each piece was either painted by or depicted Black people, and they took it as a sign that their collection had a greater purpose. Le Musée opened in 2010 to honor the legacy of people of African descent who gained their freedom before the Civil War—known as free people of color.
Growing up during the heights of segregation, Mrs. McKenna experienced discrimination and bigotry first hand. In high school, she was fired from a retail position when the manager of the store realized that she was Black, and as a journalism student in college, she was flatly denied an internship position at a newspaper because there had never been a Black intern there before. Mrs. McKenna's personal challenges motivated her to tell the stories of Black people throughout history who have excelled in spite of systemic hurdles. She used her professional background in journalism and storytelling to create Le Musée de f.p.c., one of her most impactful stories yet.
When visiting Le Musée, you'll learn that formerly enslaved people had four main pathways to freedom, two of which included paying for freedom or being declared "free" by their owners. Once they were no longer enslaved, the free Black experience splintered, with some people entering indentured servitude and others achieving financial success. No matter the specific differences, the shared commonality was freedom. At one time, the largest population of free Black people lived and thrived in New Orleans, making the city the perfect home to pay homage to free Black communities. From the outside, Le Musée looks like a beautiful, traditional New Orleans-style home, but on the inside, each room is bursting with photos, writings, and handmade pieces that tell the stories of free people of color from the 19th century. Even the furniture is modeled after the style of furniture that was common in the homes of free people of color at that time.
As a historian and storyteller, Mrs. McKenna makes it a point to explain that "freedom" for Black people hasn't—and still doesn't—look like freedom for non-POC communities. Black freedom is often diminished by intentional limitations, and one of the clearest examples is found in the efforts to erase and subdue the education that Black communities need to step into excellence. At Le Musée, there are no limitations—just pride, hope, and unapologetic Blackness.
Education as a Method of Resistance
Education is a critical component of Black excellence and has always been a primary tool in the toolbox of resistance. Education doesn't necessarily have to mean formal or higher education as we tend to think of it, though. Education can look like visiting museums like Le Musée de f.p.c., doing online or library research, or listening to podcasts and watching YouTube videos. More education naturally leads to more awareness, and for that reason, education has historically been discouraged for Black communities.
In many U.S. states during the 19th century, literacy was illegal for enslaved people, and it was also illegal for anyone to teach enslaved people how to read or write. Anti-literacy laws were extremely prohibitive because, at that time, literature was the main way of communicating information and teachings. Abolitionists, in particular, used newspapers and journals to advance anti-slavery opinions, so allowing enslaved people to access these ideas was a threat to the slavery institution. Ironically, the inability to read or write was used against Black communities years later when Black Americans sought the right to vote. Literacy tests blocked Black Americans from voting by denying voter registration to those who couldn't answer certain questions or read and transcribe documents like the U.S. Constitution—requirements that literacy test implementers could barely meet themselves.
Despite deliberate efforts to quash Black education and excellence, Black communities have always found ways to learn, establishing education as one of the greatest forms of resistance. In 1837, the first Historically Black College and University, colloquially known as an HBCU, opened to offer Black students a sacred, dedicated space to learn without the biases, discrimination, and limitations that came with non-Black learning institutions. At that time, Black Americans weren't even allowed to enroll in all-white colleges, so HBCUs were their only option. After the end of the Civil War, literacy rates among Black Americans rose by 50% between 1870 and 1910, a huge improvement that was largely made possible by the spread of HBCUs and opening of Black-only schools across the South. Black communities are constantly reclaiming and redefining education, and that is exemplified through formal learning at HBCUs and informal lessons like those taught at the McKennas' Le Musée de f.p.c.
Centering Black Excellence Through Collective Action
The pursuit of Black excellence has never been easy. Even to this day, Black education, awareness, and excellence remain under attack. The beginning of the spring 2022 academic semester came with a number of bomb threats targeted at various HBCUs, forcing the schools to cancel classes until the threats were resolved. It's no secret that in creating a legacy of excellence, Black people face significant obstacles and are still expected to perform better than our white counterparts. I regularly think about Olivia Pope's father in the hit show Scandal reminding her that we have to be "twice as good to get half of what they have." Black communities face an uphill battle in creating legacies of excellence, but it's a challenge that we continue to overcome.
Creating opportunities for Black excellence and sharing Black excellence stories shouldn't be reserved for Black communities only. While there is a level of pride and understanding that comes with being Black that, in turn, makes our stories even sweeter, eliminating racist obstacles requires a collective awareness from everyone. For centuries, non-POC communities have perpetuated societal hindrances for Black people by playing the role of the antagonist. There's never been a better time for white people to consciously dismantle the discriminatory systems they created and hold space for Black excellence instead of restricting it.
Le Musée de f.p.c. is a wonderful example of education that is informative and inclusive. People from every walk of life, background, age, and ethnicity can learn something at Le Musée, and the key to Black excellence is educating as many people as possible. Not only during Black History Month but also throughout the year, I challenge you to explore what you can do to familiarize yourself and those in your circle about Black legacies. Here are a few ideas:
When vacationing in new cities, purchase tickets to African American history or art museums like Le Musée de f.p.c. A beautiful part of Blackness is that it touches every geographical location in the world. All you have to do is seek it out!
Research the legacies of traditionally Black communities where you live. Again, the entire world has Black history and legacies etched into its being. Take some time to learn what those histories and legacies are, right in your own backyard.
Support Black-owned businesses as frequently as you can. Similarly to educational limits, Black communities have historically faced substantial burdens when trying to secure our own businesses. While materialism isn't the goal of Black excellence, it can be a means to the end. Here is a list of Black-owned businesses—ranging from beauty, home decor, and food and drink—that you can support right now.
The next time you're in New Orleans, or if you live in the city and haven't yet been, be sure to add Le Musée de f.p.c. to your vacation or stay-cation bucket list. The museum offers guided tours on Fridays and Saturdays by appointment only. You can purchase tickets here.