The beloved retailer announced Monday that Toys "R" Us is setting up shop within 400 Macy's locations across the United States beginning in late July and rolling out through October. The company, which went bankrupt years ago and closed all locations in the U.S., has now been given a new chance. According to the news release, "the in-store shops will range from 1,000 sq. feet and span up to 10,000 sq. feet in flagship locations in Atlanta, Chicago, Honolulu, Houston, Los Angeles, Miami, New York, and San Francisco,"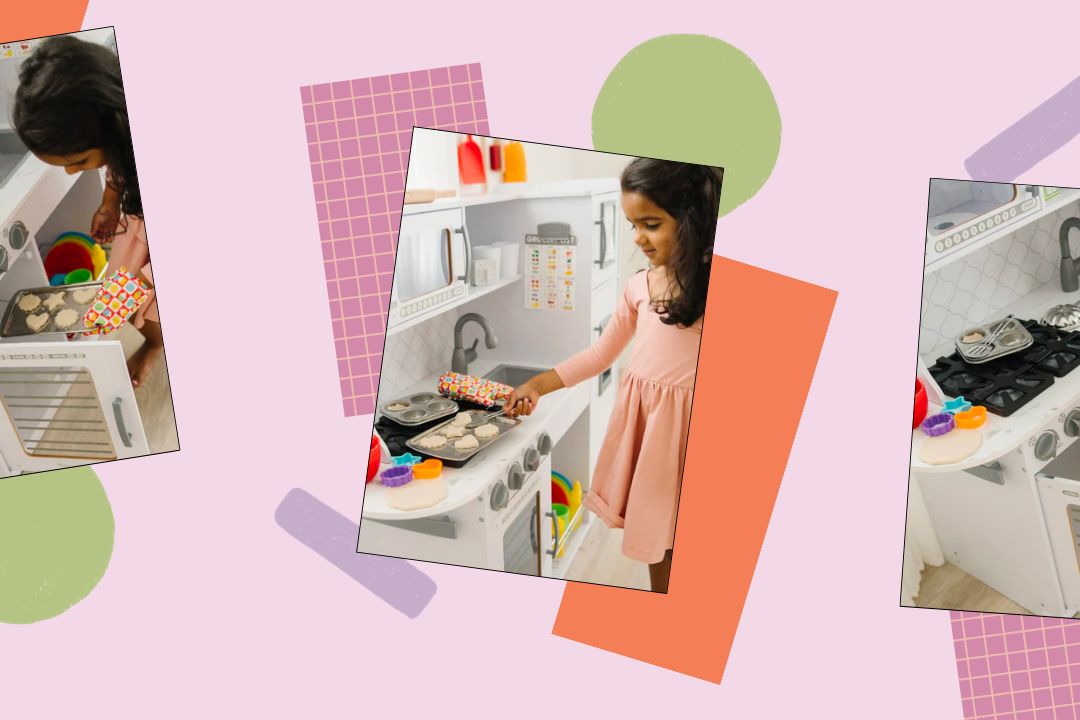 For this Millennial mom, I couldn't be happier. Toys "R" Us always played a big part in my childhood.
Growing Up Going to Toys "R" Us
As a young girl growing up in Forest Hills, Queens, I always looked forward to days spent with my Grandma Nettie. We would take the bus from her apartment building in Williamsburg, Brooklyn and head to Metro Mall in Middle Village, Queens. The day would start with a delicious carb-loaded breakfast. We would then head upstairs, take a long, never-ending escalator, and venture into the world of Toys "R" Us.
My brother and I would spend hours wandering the store in search of the perfect toy. For him, a Hulk Hogan or Batman action figure, and for me, a Barbie or a Lots to Love baby doll. It was heaven to be surrounded by a world of toys. We could just be kids and enjoy it—wandering aisle after aisle filled with toys and treats specifically made to make us happy. To a 5-year-old girl, there is nothing more thrilling than taking your time to find the perfect doll, and the experience was magical and memorable at Toys "R" Us.
Even as a teenager, Toys "R" Us played a part in my life. I went to school in Times Square, and on our lunch breaks, we were free to leave the premises. My friends and I would usually go out for a slice of pizza and head to Toys "R" Us on 44th street. We would wander into the life-size Barbie Dream House, say hello to the enormous Tyrannosaurus Rex that moved and growled from Jurassic Park, and take a spin on the Ferris wheel. Even if we weren't shopping for a toy, just being in the store made us happy. Toys "R" Us allowed us to feel like little kids again.
Even if we weren't shopping for a toy, just being in the store made us happy. Toys 'R' Us allowed us to feel like little kids again.
Quite a few years back, on my 20th birthday, my family and I were having dinner at my favorite restaurant in Williamsburg. Driving home, I asked my parents if we could stop at Toys "R" Us—the same one that my grandma used to take us to, and the same Toys "R" Us that felt like a magical haven. I wanted the chance to explore the store again (even at 20 years old), experience the same happiness I felt when I was a little girl, and re-live all those wonderful and cherished moments with my grandma. It obviously wasn't even about getting a toy but about reliving that childhood experience.
Why Toys "R" Us Matters to Me as a Mom
To me, the re-birth of Toys "R" Us is such a blessing for our kids. Shopping online is not the same. Kids don't have the opportunity to feel the magic of a shopping experience in an environment created just for them. They can't see and touch a toy right in front of them, test it out, see how it feels, or whether it's the right fit. Kids are sharp, they either like something or they don't, and they're not afraid to tell you that. So I was excited to learn—similar to back in the day—Toys "R" Us plans hands-on demonstration tables for customers to interact with various toy assortments.
As a child, I loved rummaging the aisles of Toys "R" Us, getting lost in the stuffed animal section, and pilling the shopping carts too high. This is the magic of being in a toy store like Toys "R" Us, enjoying these simple moments in childhood.
Toys "R" Us to me means getting lost in a world of wonder, discovery, and imagination—a kid being a kid in a toy store, simple as that—filled with moments of joy, moments of innocence, and the small pleasures in childhood that you take with you through adulthood.
The news that Toys "R" Us would be reopening made me so happy for the millions of children out there yet to experience the same joy and wonder that Toys "R" Us gave generations. Yes, I'm a mom now and have my daughter to spoil with toys and treats, but even though I may be a grown-up, I will always be a Toys "R" Us kid.