Pregnancy is one of the most beautiful and exciting times in a woman's life. Your body is performing a miracle—you are growing another person inside you! Let that sink in for a minute. As exciting and beautiful as this time can be, sometimes you feel anything but. If this is your first pregnancy, your changing body might feel foreign to you. It might not seem like it now, but before you know it, you'll be holding a newborn baby in your arms, and your pregnancy will seem like a distant memory. This is where maternity photos come in.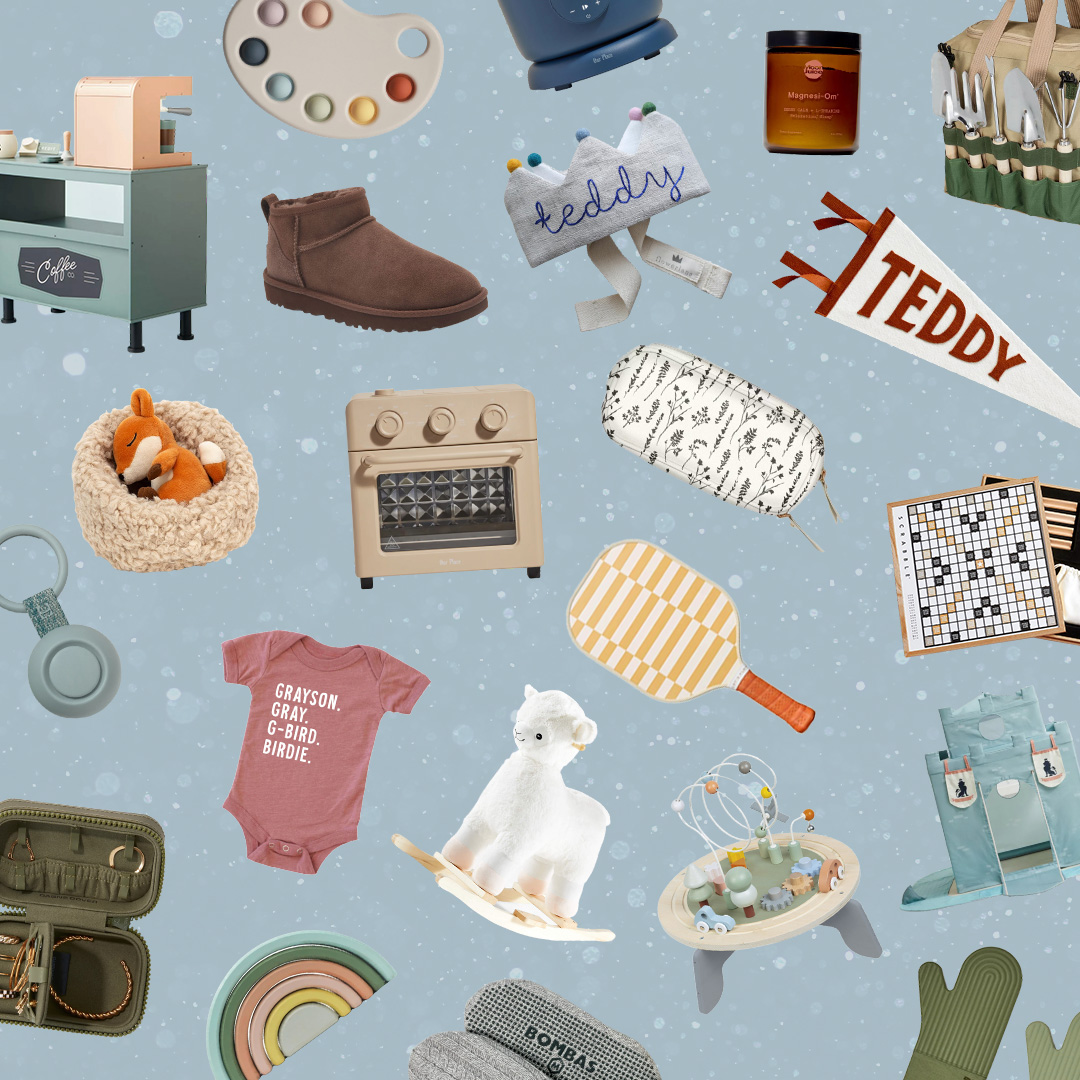 everything you need to ace holiday gifting this year 🎁
I can't stress how important it is to document this chapter in your life for you and your unborn child to enjoy later. Young kids love looking back at photos of themselves, especially when they see pictures of themselves inside your belly. So today, we're chatting all about maternity photos: the ideal time to take them, how to prepare for them, and the best maternity clothes for your growing baby bump.
When to Take Maternity Photos
As a motherhood photographer, I typically recommend that my clients, who have a routine, uncomplicated pregnancy, have their maternity photos taken around 30-34 weeks along. Generally, during this time of pregnancy, you're feeling comfortable, and looking your best, the beautiful baby bump is showing, and you can still move around without too many issues. However, not all pregnancies are the same, and what works for one pregnant mama isn't going to work for someone pregnant with twins or triplets. Here's more advice on when to take maternity photos based on your unique situation.
When You're Pregnant with Multiples
The ideal time to book a maternity photo shoot when you're pregnant with multiple babies differs from moms who are pregnant with one baby. Because moms pregnant with twins or triplets show sooner, start to feel uncomfortable early on, and typically don't go the entire pregnancy term, I recommend taking your photos around 26-32 weeks.
When You Have a High-Risk Pregnancy
As you might have already experienced, high-risk pregnancies require a lot of flexibility, so you might have to work around the recommended schedules and book your maternity session earlier so that you're able to document at least some part of your pregnancy. Before booking a session with a photographer, check with your doctor first and follow any medical advice they give you. Your medical team could have restrictions in place, and always communicate this to your photographer.
When You Want to Share The Big News
I love a fun pregnancy reveal! While you might want to tell the world you're pregnant as soon as you find out, I suggest waiting to take announcement photos until your big ultrasound scan (18-20 weeks). This is partly to ensure everything is going according to plan but also so you can incorporate those "first photos" into your reveal photo shoot. You can have a lot of fun with these. I've seen dogs and human kids wear little bandanas or t-shirts that say, "Promoted to big brother/sister," or you can incorporate the ultrasound photo with a letter board and a cute onesie. Get creative and have fun with these!
What to Wear to Your Maternity Photo Shoot
I always tell my clients to bring a variety of outfits to the photoshoot, and we can talk about what to start out with and other things that might work. It's nice to vary up the look and vibe of your photo shoot with casual and nicer pieces. If you have a partner getting in on the photo action, make sure they're wearing something just as casual or nice as you are. Here are some flattering maternity looks that work well in front of the camera:
Fitted bodycon dresses that highlight your baby bump
Flowy dresses with fitted tops; either midi or maxi length
Normal jeans (no bump panel) and a white button-down shirt
Lace dresses or lingerie (think boudoir for pregnancy—very empowering!)
Nude-colored underwear and bra
Other Things to Consider When Booking Maternity Photos
Book Your Maternity Photographer Early
Getting your session on the calendar earlier guarantees a spot with a favored photographer. If you are considered a high-risk pregnancy, let your photographer know when booking so they know to be flexible.
Ask About 'First Year' Collections
Try to find a maternity photographer who offers some type of first-year collection. That way, all your milestones get captured during your baby's first year, you've established a relationship with a photographer, and all your photos have the same look.
Schedule Yourself Some Self-Care
Don't forget to think about your nails, hair, and makeup. Now is the time to treat yourself. You want to look and feel your best in your photos, and professional makeup and hair are a small way to elevate your look. Consider scheduling a fresh manicure before your maternity photo shoot because your photographer will take close-up photos of your hands, and nothing distracts more from a baby bump than chipped nail polish.
---
Don't forget to have fun and enjoy the session as much as possible. Years later, when you look back at these photos, you will be so happy that you decided to capture this chapter in your life.