As Americans, we have likely had more conversations about race this past month than most people have had their entire life. Through all of these discussions, there's one thing that sticks out to me. The hardest conversations have not been with trolls or blatant racists on the internet; the hardest conversations have been and will always be with the people we have surrounded ourselves with—the "nice ones."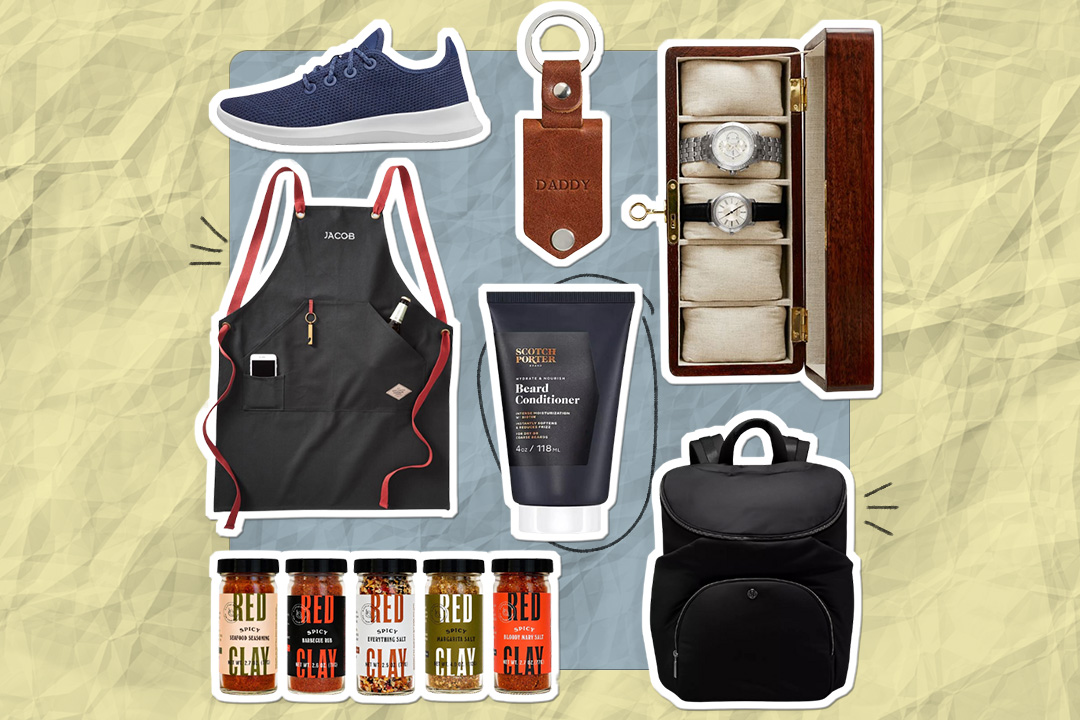 june 18 is coming up fast — have you started shopping yet? 😎
We have spent endless hours on social media and read what our uncles, cousins, friends, church members, mentors, or co-workers have posted, or maybe, you noticed what they have failed to post about recent events. Their lack of understanding and tact about issues of police brutality and systemic injustices facing the Black community hurts. I felt the need to speak with them about it, but I walked away from these conversations frustrated and disappointed. I have realized now why it's harder to speak to the "nice ones" about these issues. I define them as the people who've been there for you. They treated you with love and respect, they say they care about social justice, they might have even posted a black square. I thought they would understand because they're nice people. But they don't get it, and if you're Black, that means they might not get you.
There are plenty of reasons I could list, such as the importance of that relationship, but I believe it boils down to one major umbrella-reason: it's because we are societally conditioned to believe that if someone is being nice, they're automatically right.
The hardest conversations have been and will always be with the people we have surrounded ourselves with—the nice ones.
We've also been conditioned to think that nice people—even when they're not right—always have the best intentions. Because they have the best intentions, when calling out wrongs, we must protect their pride, innocence, and maybe even actively work to distance them from full culpability. This makes having these conversations even more emotionally and psychologically burdensome, and I found that with issues of Black injustice, this is doubly true. Nice people want things to be nice again.
They want everyone to get along; everything to be OK; everything to be normal and fair, peaceful, and beautiful. This is not inherently wrong. Of course, peace, fairness, and 'normalcy' would be great but, they're not the priority—justice is.
When discussing issues of injustice with nice people, specifically with the ones outside of the Black community, I've noticed they always assert hearing "all sides." Why is that only when it comes to Black injustices that people want to prioritize understanding the oppressors? We don't do this for other human rights issues. We don't drag the victims through the mud and dissect every inch of their lives to decide whether or not they deserved to live. How do we teach them? How do we have this conversation?
How do you let your well-meaning, peace-toting, nice friends know that they're wrong?
The first step is to honestly decide if this something you need to bring up.
Ask yourself if there's anyone you trust that would be a better person to communicate to them what they don't understand. You could speak for hours to one person and they won't understand, and with someone else, you will speak a sentence and the proverbial scales will fall from their eyes.
If you do believe that you are the best person to talk to them, the second step is to figure out your intentions and expectations.
What do you intend to discuss (and why?) and what do you expect to come out of your conversation? Do you expect it to be a one-and-done conversation, or do you expect it to lead to more conversations? Issues of racial injustice are hardly ever answered in one conversation. How much energy do you want to expend for them to understand? How long do you want this conversation to last?
Next, you need to figure out how you will have this conversation.
Yes, before you even figure out what you're going to say, you need to know if this is a conversation you need to have in person, over Zoom or FaceTime, or through a phone call. If this conversation is important to you, never have it on social media.
Decide what you want to say.
Only after you've decided how you're going to have this conversation should you plan what you're going to say. Do you need to arm yourself with facts? Are you going to share personal anecdotes? How much do you need to say to believe you've made your point? Do you anticipate any questions/rebuttals? Everyone approaches these conversations differently, so there isn't one way to have this conversation. Say what you think will be more compelling. I firmly believe that facts can be the enemy of empathy. If empathy is what you're trying to inspire, sharing stories (especially personal if relevant) will always strike more hearts than listing a stream of facts.
Speak from the I.
When you're finally ready to have this conversation, speak from the I. That means to speak from your own personal experience and beliefs. You can't speak on behalf of everyone, you can only speak from your perspective, and that's OK. That's what's needed. If you're bringing in facts, present the facts in a way you think they'll understand, and I suggest again, to pair that with personal examples or stories. Be as emotional, confrontational, open, transparent, and vulnerable as you feel comfortable.
Don't carry it with you.
Finally, when all is said and done, you must let it go. You've said what you want to say and it's up to them to receive it and learn from it. It'll take time. Be gentle with yourself. You probably won't be able to just tell yourself "move on," and be able to do it. You have to actively choose to put it behind you, whether that's enforcing distance between the two of you, practicing self-care, or other mindfulness practices.
Part of winning against a culture and institution of racism is to continue to live, continue to love and continue to seek community and relationships. It's a constant battle to not feel overwhelmed and drained and in the hope that friends and family will care and understand.
Part of winning against a culture and institution of racism is to continue to live, continue to love, and continue to seek community and relationships. It's a constant battle to not feel overwhelmed and drained and in the hope that friends and family will care and understand.
At the end of the day, everyone is responsible for their own learning, and no individual should bear the weight of dismantling someone else's ignorance. Each of us still has more to learn, and healing and peace can't happen until injustices are seen, heard, punished, and corrected first. None of this can happen overnight, have those conversations, learn from them, and then when you're ready, willing, and/or able, do it all over again.
This article originally appeared on The Everygirl on July 8, 2020.