Shortly after Jessica Moore and her husband made the move from Nashville to Franklin, TN, the excited mama-to-be began working on designing the perfect boho nursery for her daughter, Amelia. Today, the littlest Moore is already 3-months-old, and Jessica is enjoying her baby girl's simple yet sophisticated room almost as much as she's loving new motherhood.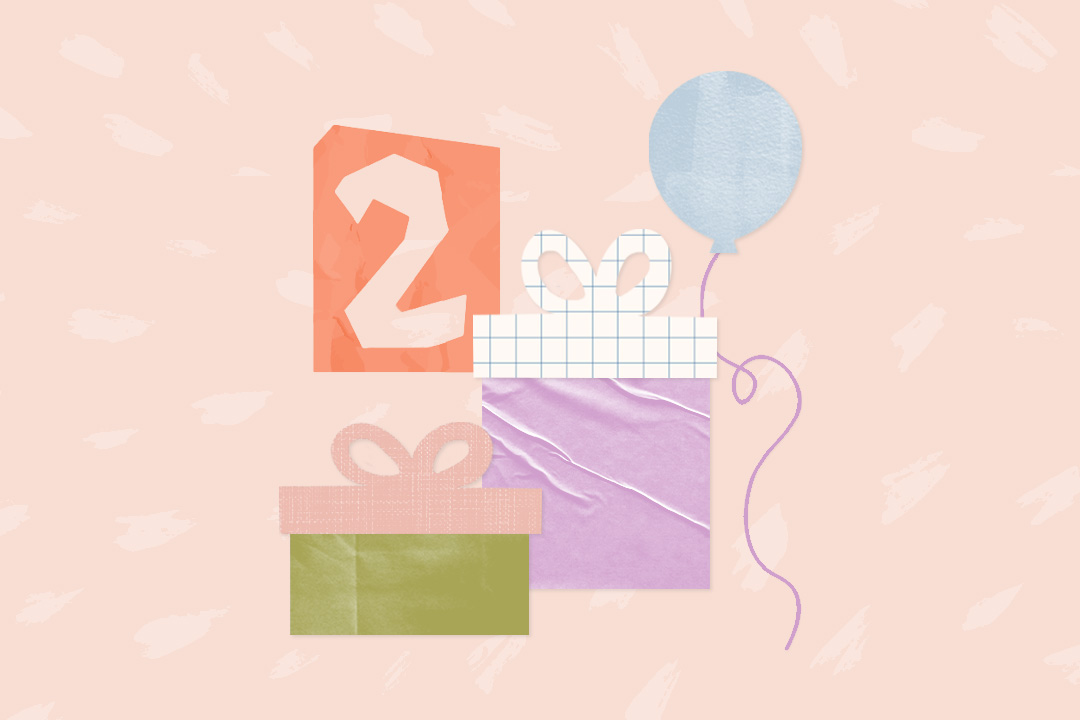 a LO in your life will love these! 🎁
Keep scrolling to learn more about the decor inspiration behind Amelia's chic yet minimalist space, find out mom Jessica's secret to finding the best vintage rugs online, and read about how the Moores plan to transition their little girl's nursery into a toddler room as she grows!
Name: Jessica Moore
Location: Franklin, TN
Years Lived In: 2 years
Rent or Own: Own
Children: Amelia Ann Moore, 3 months
You and your family recently moved from Nashville to Franklin, TN, and live in a spec home neighborhood — tell us more about that! 
We loved that the building process went quickly and fairly smooth. But I did not like that I didn't have much flexibility when picking out finishes. I wouldn't recommend a spec home to anyone that has a particular vision for their house. You aren't going to get to customize anything; your options are very limited. 
SHOP THE LOOK
Your daughter Amelia's nursery is gorgeous — why was decorating this space in your new home particularly special for you?
This was the first room I've gotten to start with a clean slate; we had no hand-me-downs or "this will do for now" furniture. I had so much fun picking out everything with our first baby girl in mind. I knew I wanted to create a space I loved being in and to make those late and frustrating nights a little sweeter. When I'm rocking her to sleep, there is not one thing in my view that I would change. 
What were some of the renovations you made in this space to get it ready for Amelia's arrival? 
We added the wainscoting and painted the rest of the walls and the ceiling white. We also installed a closet I customized from IKEA.  
The wainscoting is a beautiful touch — what made you decide to go with this design element in the space?
I knew I wanted a feature wall to set the space apart and make it special. I already had a rug with lots of details, so I didn't want wallpaper to compete or take away from it. 
SHOP THE LOOK
What was your decor inspiration for Amelia's nursery?
I started with the rug, and I saw the wainscoting in a nursery on Pinterest and loved it. My husband took me to Waco, TX for my birthday while I was pregnant, and I saw the scalloped shelves in the Magnolia Home store. I knew I had to have them. They were the perfect touch of sweetness for her room.  
When designing a space, how important do you think is it to have one piece of furniture or decor to base the rest of the room off of?
I think it's very important, and it makes everything in the room feel intentional. Nothing in the room feels thrown together or made to work. Everything is a purposeful decision, and I think that creates a more cohesive look.
Why did you decide to go with a more mature theme in Amelia's room and how did you accomplish this look?
I wanted to create a space I loved being in, and a space that she could grow with. I used a vintage Persian rug with lots of color variations and wood grain to add gender-neutral touches. I intentionally didn't use any patterns that would be considered "for babies."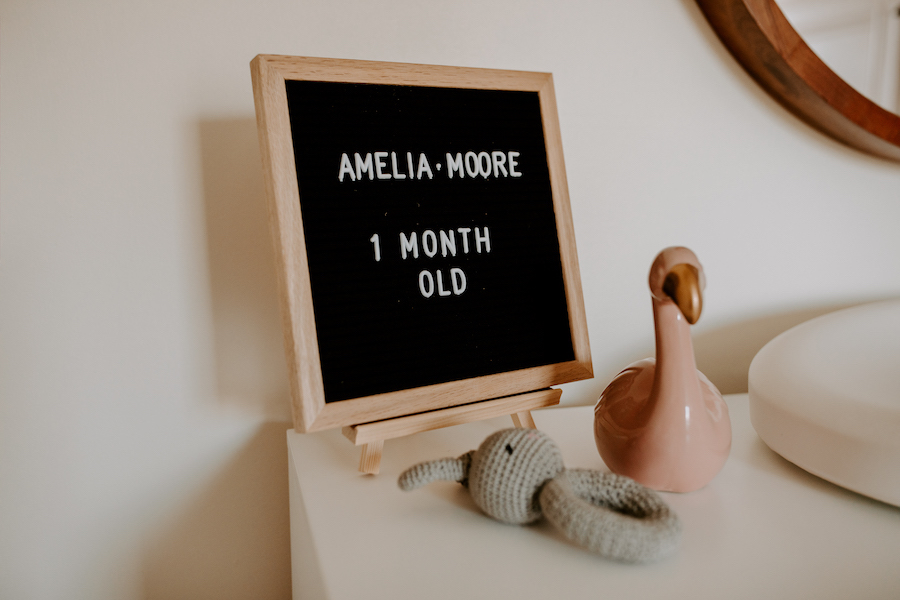 SHOP THE LOOK
Do you think this theme will change as Amelia gets older?
I see it transitioning with her. She will need a big girl bed eventually. We'll move in a small table and chairs under the shelves for playing. The blush wall can always change to another color, Llama prints can be swapped out. I'm also happy to design a completely new room for her eventually. 
Her boho chandelier is so cute! Where did you find it?
It is Justina Blackley from All Modern. I love to shop on Wayfair, Target, Overstock, Homegoods, and Amazon too.  
The nursery's rug is pretty amazing! Do you have any advice for finding unique rugs and furniture?
My secret is eBay for rugs! 
SHOP THE LOOK
Since Amelia is your first baby, did anything surprise you about pregnancy that you didn't expect? 
I thought I would stick to a really healthy diet to try to minimize weight gain, but I ended up eating everything I wanted, and it was wonderful.
Do you and your husband have any plans for how you're dividing parenting roles at home? 
We are pretty 50/50 when he is home. Right now, I'm home all day, and he's working, so I do night feeds. 
What is the best piece of mom advice you've ever been given? 
Every stage of motherhood will have its own struggles; don't let waiting for it to get easier to keep you from enjoying the present. 
Jessica Moore is The Everymom…
Favorite restaurant in Nashville? Two Ten Jack
Home essential everyone needs? Coffee and wine
Favorite Instagram account to follow? @chrislovesjulia for home renovations and decor!
Diaper bag essential? Portable noise machine
Self-care activity you love? Alone time 
Go-to coffee order? Caramel vanilla latte 
Last book you read? Where the Crawdads Sing!