One of my favorite parts of social media is unlocking a whole new level of recipes I would have likely never experienced without it. I'm constantly in awe of the creativity of others and what they can do to make a dish go from good to truly special. I've noticed, too, that certain foods will get a social media highlight every now and then and be the new and trendy 'must-try.' Lately, that trend has been zucchini. Many of us have seen it everywhere and utilized in tons of creative ways. From baked goods to healthier spins on classic dishes, the zucchini craze is real and isn't going anywhere.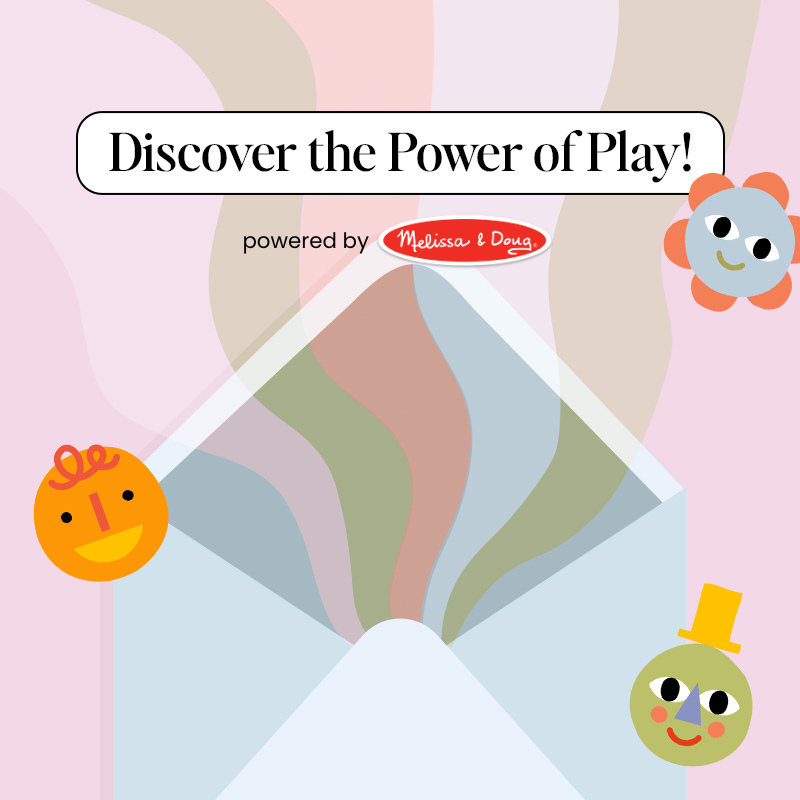 make the most out of every moment with your little one
It's no surprise this vegetable has accumulated a cult following lately, as the health benefits are pretty much never ending. Filled with vitamins, minerals, and antioxidants, regularly eating zucchini is said to benefit our eyes, skin, and heart. Not to mention, it can taste pretty dang good! Whether you've loved zucchini for years and are simply looking for new ways to incorporate an old favorite, or you're ready to hop on the bandwagon, read on for 20+ of our favorite zucchini recipes.
The Best Zucchini Recipes to Make for Family Dinners
Appetizers & Sides
There's nothing quite like a side of French fries to complete any meal. This alternative is a healthier option of our favorite tasty meal addition or pre-meal appetizer.
A hot casserole on a breezy night always hits the spot. Not only is this dish full of flavor and protein, but it only takes about 15 minutes to prepare.
Kids and parents alike can't get enough tots at mealtime. These zucchini tots are golden, crispy, and full of tasty cheddar cheese. Frozen tots could never!
Incorporating a fresh salad into dinner time has the power to elevate any meal. We love this option because, not only will it be a dinner time favorite, but one that will be gobbled up at your next potluck.
Whether you keep this recipe on hand for a rainy day or give it a try ASAP, add it as a side to make a well-rounded meal or have it as a lunch option on its own.
It'd be hard to find a kid who doesn't enjoy a good dipping sauce. That means there's a good chance they'll give these tasty baked zucchini bits with buttermilk ranch a fair chance.
Main Dishes
The best part of zucchini meals is all of the different options. Both parents and kids will love these zucchini boats stuffed with sausage pizza fixings.
Step aside, Chinese food take-out! We've got a recipe that's even better. This peanut chicken zucchini noodle recipe is not only highly tasty, but it has tons of veggies and proteins—perfect for a well-rounded meal.
For another Mexican-inspired dish, try this recipe that incorporates earthy zucchini with tasty sweet corn. This is sure to be a new family favorite for the summer and beyond.
You've heard of chicken parmigiana, and probably eggplant parmigiana. But, like me, this may be your first time hearing about the zucchini rendition. Whether you know it and love it, or are newly intrigued, we know this recipe won't disappoint.
Mix things up a bit on nacho night! Add these spiralized zucchini pieces for an additional veggie.
For the kiddos who don't want anything except typical "kid food," consider giving this recipe a try. This healthy version of a kid staple will be calling their name again and again.
Whether the kiddos can be talked into replacing their flour tortillas on taco night with these or not, they're at least a great substitution for parents!
Speaking of zucchini boats, this recipe is a must-try. Whether you're more of an Italian flavor-lover 0ver Mexican, or both are appealing you, this dish is sure to hit the spot.
Give the Saturday morning pancake tradition a healthy twist. These pancakes are so light, fluffy, and delicious, you'll never know they're good for you! Plus, they'd be a fun twist on breakfast for dinner too.
Sweets & Desserts
Can't get enough zucchini bread but want an even sweeter addition? This recipe might just be calling your name! We love that not only is it is a sweet treat, but it's paleo friendly and dairy free.
Just when we thought delicious zucchini bread couldn't get any better, this recipe takes it a step farther by incorporating chocolate chips. When the sweet cravings start coming on, be sure to have the ingredients for this on hand!
Of all the zucchini recipes here, this might be our favorite. Not only is it perfect for fall by incorporating applesauce and cinnamon, but it's a great option to reach for all year round.
As parents, we sometimes have to get crafty when it comes getting our little ones to eat their vegetables. Perhaps the best solution yet? Masking them with moist, fudgy chocolate cake.
Add a summery twist to a classic pumpkin roll with this tasty treat. We can guarantee no one will be able to get enough of the cream cheese filling.
Spend an afternoon in the kitchen as a family whipping up these zucchini cookies with a lemon glaze. They'll be cooled off and ready for munching on after dinner.
Both zucchini bread and banana bread are fantastic on their own. Each is transformed with the addition of chocolate chips. The three blended together, though? A match made in heaven!