I really am the biggest fan of interior design, home decor, and all things decorating. I could sit for hours just scrolling through interior photos on Pinterest and Instagram, dreaming of how I would decorate a home with tons of natural light, a beautiful white farmhouse kitchen, and an open floor plan. I moved a few months ago, so in the time leading up to my new apartment, I became borderline obsessed with pinning and adding inspo photos to my saved tab, then scouring the internet for the perfect pieces to recreate my favorite looks.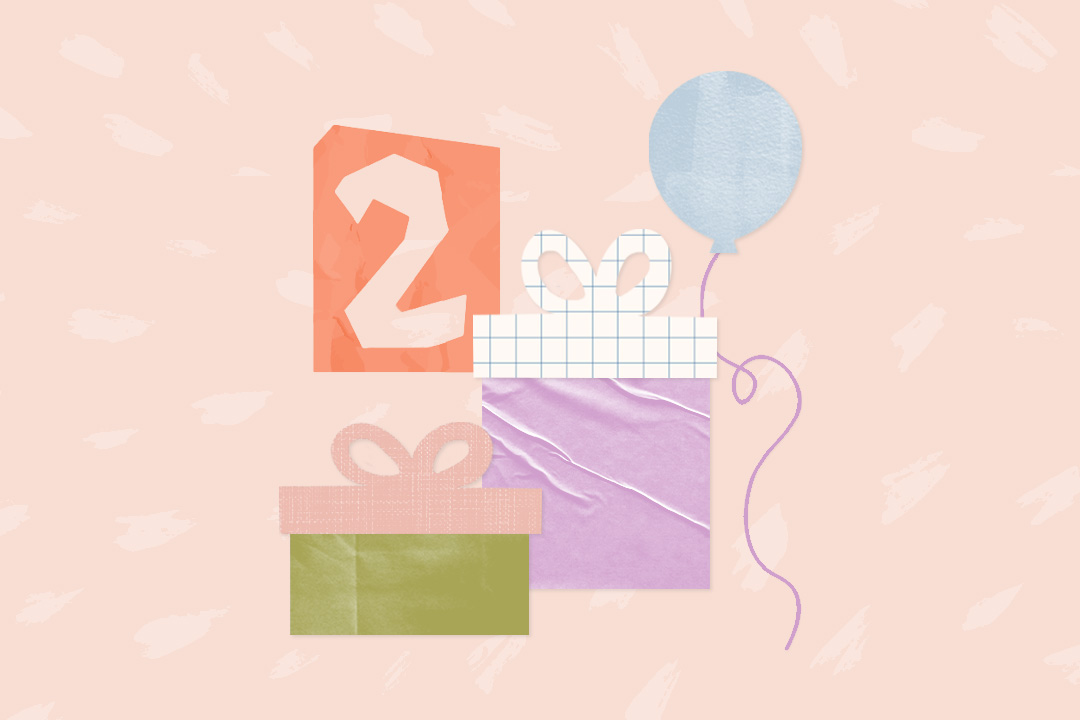 a LO in your life will love these! 🎁
During that time I was able to pick up on the most popular trends this year — and the ones that will probably stick around for a little while. A lot of the trends pictured here overlap, which is all the more reason for you to be inspired to copy these homes immediately.
2019 was full of home decor inspired by nature, bringing back some touches of vintage, tons of texture and pattern, and all things warm and bright. Scroll on to drool over these and the rest of this year's top 10 interior trends.  
1. Natural elements
You can't even OPEN Instagram without seeing wicker, rattan, pampas grass, greenery, and lots of natural wood. We're really bringing nature inside this year — and I'm definitely here for it.
2. Light and bright
It's all about the white space. White walls, cabinets, fixtures, and tile provide the perfect blank canvas for adding in the rest of these trends. And we can't forget about all that bright, natural light that really makes a space stunning.
3. Rich texture and pattern
In contrast to all that white space, we also saw a popular trend of bringing in allll the rich textures and patterns — from subtle stripes, light linen, and unique accent pillows to faux fur, chunky knits, and Moroccan-inspired rugs.
4. Blush and warm, neutral tones
I'm not ashamed to admit it: I just love the color pink, and I am so happy that blush is now basically a neutral color. Blush and other warm neutrals have been dominating this year, so we can all feel like our homes are full of sunshine even on the cloudiest days.
5. Black accents
Black accents, especially metal ones, are a popular way to contrast and add depth to all that white and warm neutral decor. It's the perfect way to add a little extra something to your home.
6. Styled shelves
We can only dream of the perfect #shelfie for Instagram. This year has been all about curating a beautiful bookshelf that reflects your personality, taste, and unique style.
7. Vintage touches
Our moms having been telling us our whole lives: everything comes back in style eventually. 2019 was the year of vintage touches, especially in kitchen appliances.
8. Lots and lots of plants
I have three words for you: fiddle. leaf. fig. The plant that took the world (and Instagram) by storm in 2019. Adding a bit of greenery, including — but not limited to — the famed fiddle leaf fig tree, to a space can make it feel much more inviting and create a touch of something unique. 
9. Painted cabinets
Basic wood and plain white cabinets are a thing of the past! It's time to spice things up with painted cabinets in beautiful hues: some of the most prominent choices being blues, greens, grays, and black.
10. Statement prints, tile, and walls
This one is a contender for my favorite trend of 2019. In all of the simplicity and neutrals we're seeing, there's still room for beautiful statement art, unique tile work, and colorful accent walls.
What was your favorite home decor/interior design trend of 2019? Did you incorporate it into your home?
This article originally appeared on The Everygirl on December 27, 2019.