Every corner of Brooke Smith's Kansas home is welcoming—from the beautifully-styled shelving in her front entryway to the kid-friendly sitting room off her kitchen. Her home has so much warmth and texture, we couldn't even fit in all in! So we've concentrated on the primary living spaces—essentially three living rooms with cozy fall decor—each with their own unique vibe while still working together as a cohesive look.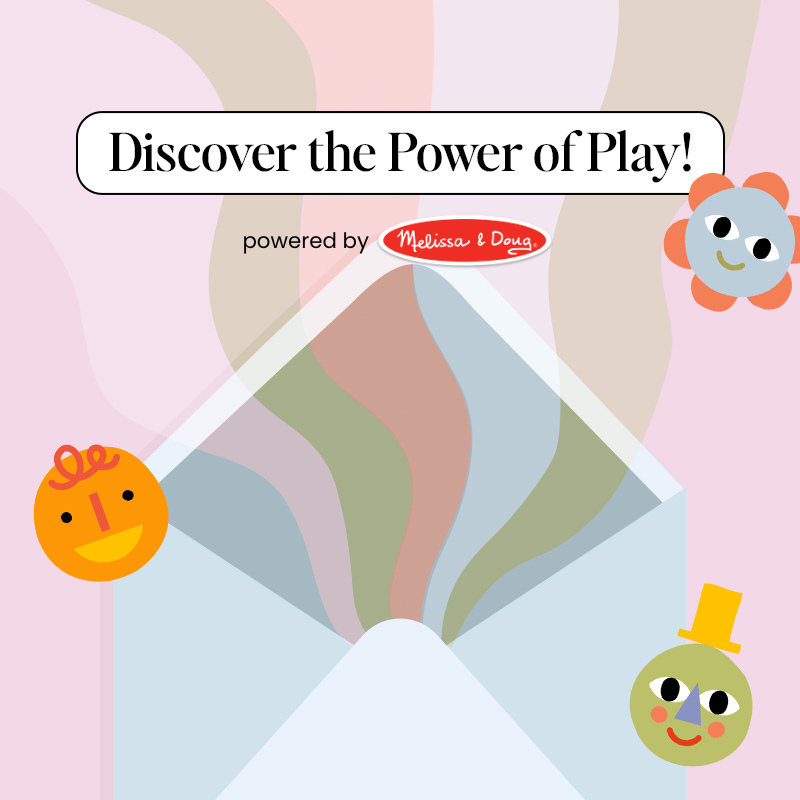 make the most out of every moment with your little one
Keep scrolling to see how this full-time engineer, part-time photographer, and mom of three has transformed her '90s home into a collected and cozy space we'd love to visit. Plus, Brooke shared some great tips on the easiest way to transition your home with the seasons.
Name: Brooke Smith
Location: Wichita, Kansas
Home's Square Footage: 3,600
Kids Names and Ages: Aspen, 5, Cooper, 4, and Brecklyn, 1
Before we get into your cozy home tour, could you share a little bit more about you, your family, and home?
I have three young children, Aspen, 5, Cooper, 4, and Brecklyn aka Baby B (who is almost age 1!). I'm a full-time engineer and do family/maternity photography as a side gig for a creative outlet. Another creative outlet is slowly updating our builders grade house into a home with personality that works for our family. We have a decent amount of space, both indoors and outdoors, with 3,600-square-feet inside and on ¾ acre lot. We have 28 trees in our yard, so although we live in a suburb we have privacy (and fall colors!) with the trees!
How would you describe your overall home decor style?
Collected. I like many different styles so I try to find pieces from every style that work together. I really enjoy antiquing and finding one-of-a-kind pieces for our home, although with three kiddos it's sometimes hard to find the time to make it to local thrift and antique stores.
Which room in your home was your favorite to decorate and why?
I like our front sitting room. It's supposed to be a formal dining room, but we aren't at a phase in our lives where we need a formal dining room so it's a sitting room that I use to edit photos. It has shelves to decorate, which is my favorite type of decor!
Shop the Look
Where did you find decor inspiration for your home?
I probably use Pinterest the most. I've even drawn inspiration from kids books! When it comes to shopping, Facebook Marketplace, antique stores, Target, Home Goods, McGee & Co., House of Jade, and Tuesday Made are some of my favorites.
Your home was built in the '90s—what's been the most dated trend you've updated?
We replaced all the honey oak trim and doors shortly after moving in. We've gutted three bathrooms and completely remodeled the owners suite as well as update the fireplace and a few items in the kitchen. We still have the basement to remodel as well as updating the kitchen a bit more (which is happening soon!).
What are some ways you recommend making seasonal decor transitions easier?
Changing out throw pillows, adding cozy blankets, bringing in nature (i.e. pumpkins and tree branches!) and lighting candles add instant coziness and are all relatively easy to incorporate into your existing spaces.
Shop the Look
What do you think are the most important factors in giving your home that cozy, welcoming feeling?
I think layers, texture, and most importantly personal touches. There was a moment in time when my home felt cold and just looked like the decor aisle at Target. While I love Target, this is not what I was going for. One time I heard a designer say that you shouldn't have family photos on display and I took that to heart. But, I realized when I went to others houses, looking at their memories on their shelves and walls was one of my favorite parts so I've recently been incorporating more family photos in my decor as well. ALSO! I'm a candle lover. There's nothing cozier than the fragrance of the season burning.
Are there any rooms that were particularly challenging to decorate? If so, which one(s) and why?
Our main living room is always a challenge. We have an angled fireplace which makes the furniture layout somewhat challenging. I'd love to pull the couch off the wall but we've tried the only other layout thats possible with our current furniture and it's just not user friendly. It's also a room that our kids use on the regular and houses a Nugget play couch and lots of toys. It's always a balance between beauty, comfort, and necessary kids items.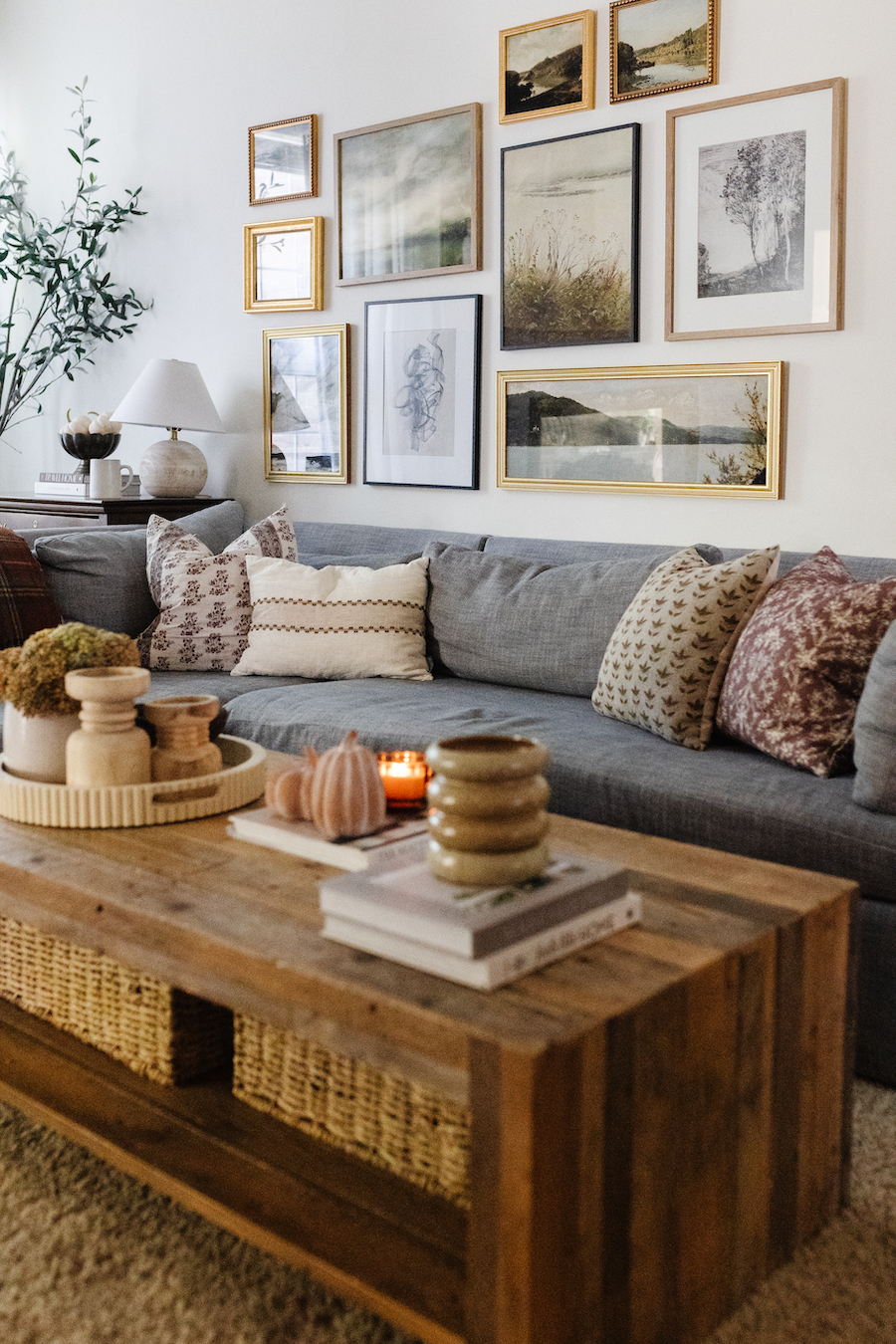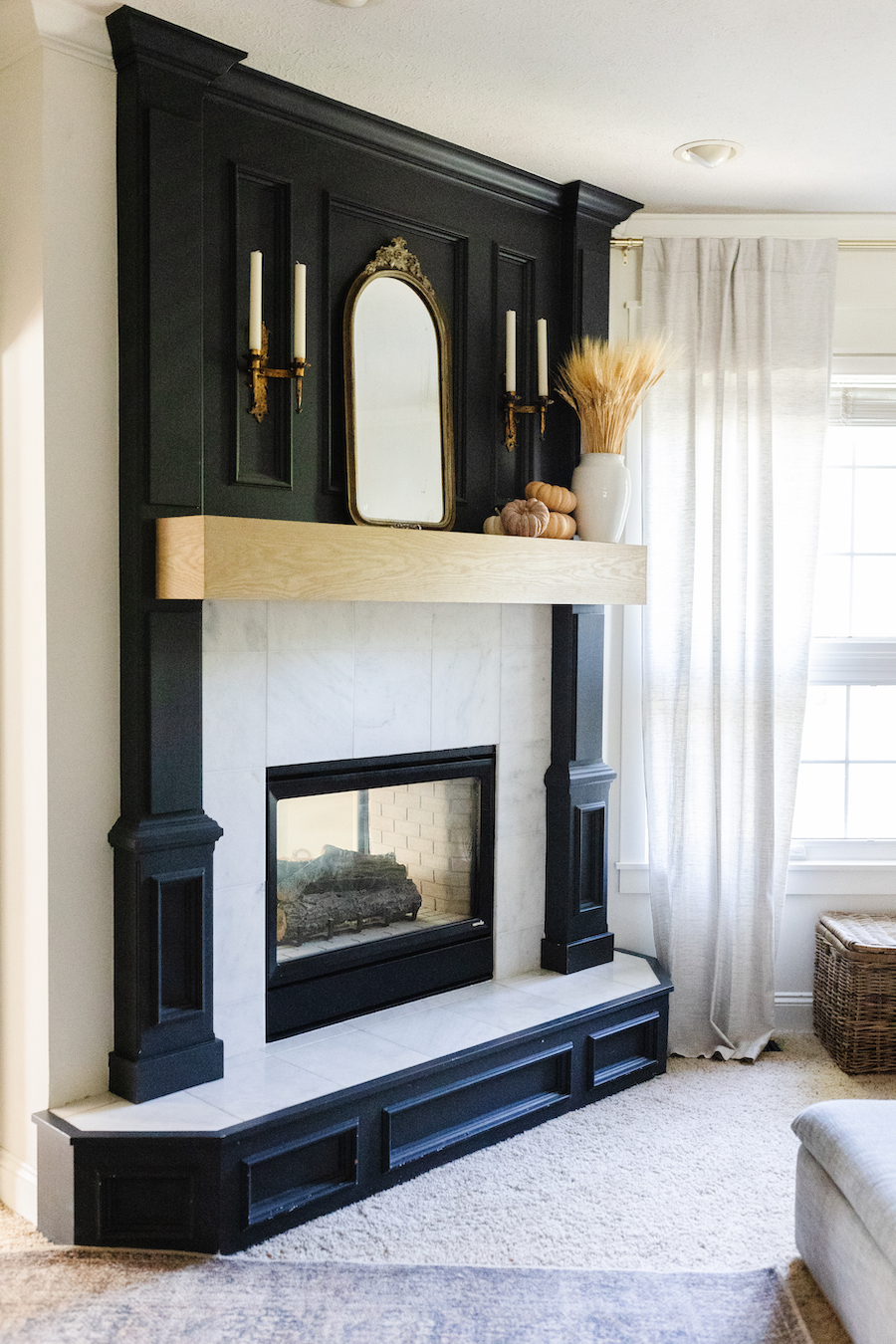 Shop the Look
Do you have any tips or advice for people who don't know where to start when it comes to redecorating/remodeling?
Don't try to change your home over night. Slowly start to collect inspiration and decor pieces and furniture to get a collected look. The immediate results might feel unsatisfying as there isn't a huge before and after transition but I think the end result is much more beautiful and personal.
Brooke is The Everymom…
If you could eat one meal for the rest of your life, what would it be? Tacos
Most funny mom moment? I was on a conference call (on video) for the engineering firm I work for with a client. My 5 year old came into my office, I didn't think much of it as that's just one of the reality's of working from home that most folks are understanding of. However, I looked down and she was butt naked… I was very scared I was going to get fired, but my boss thought it was funny instead.
What's your dream family vacation destination? We haven't braved flying with all three kiddos yet but once I'm brave enough I'd like to take them to 30-A in Florida!
Favorite way to wind down? Editing photos
What on-screen mom from a movie or TV show do you relate to the most? Pretty much all the moments in Life in Pieces!
This article was originally published at an earlier date and has been updated for timeliness. Some details within may reflect its original publish date.