Much like a first impression, the entryway to a home says a lot. Depending on its design, it can either make guest wants to stay and chat, or hit the road as soon as possible (do with that what you will). When designed correctly, it will not only expand upon the overall aesthetic of the home but tell a story of the family living within. An entryway should not only speak to guests; it should feel like a comforting embrace each and every time you step into it. At the end of the day, we all want to come home to a calming sanctuary, and the right entryway design will be able to do just that.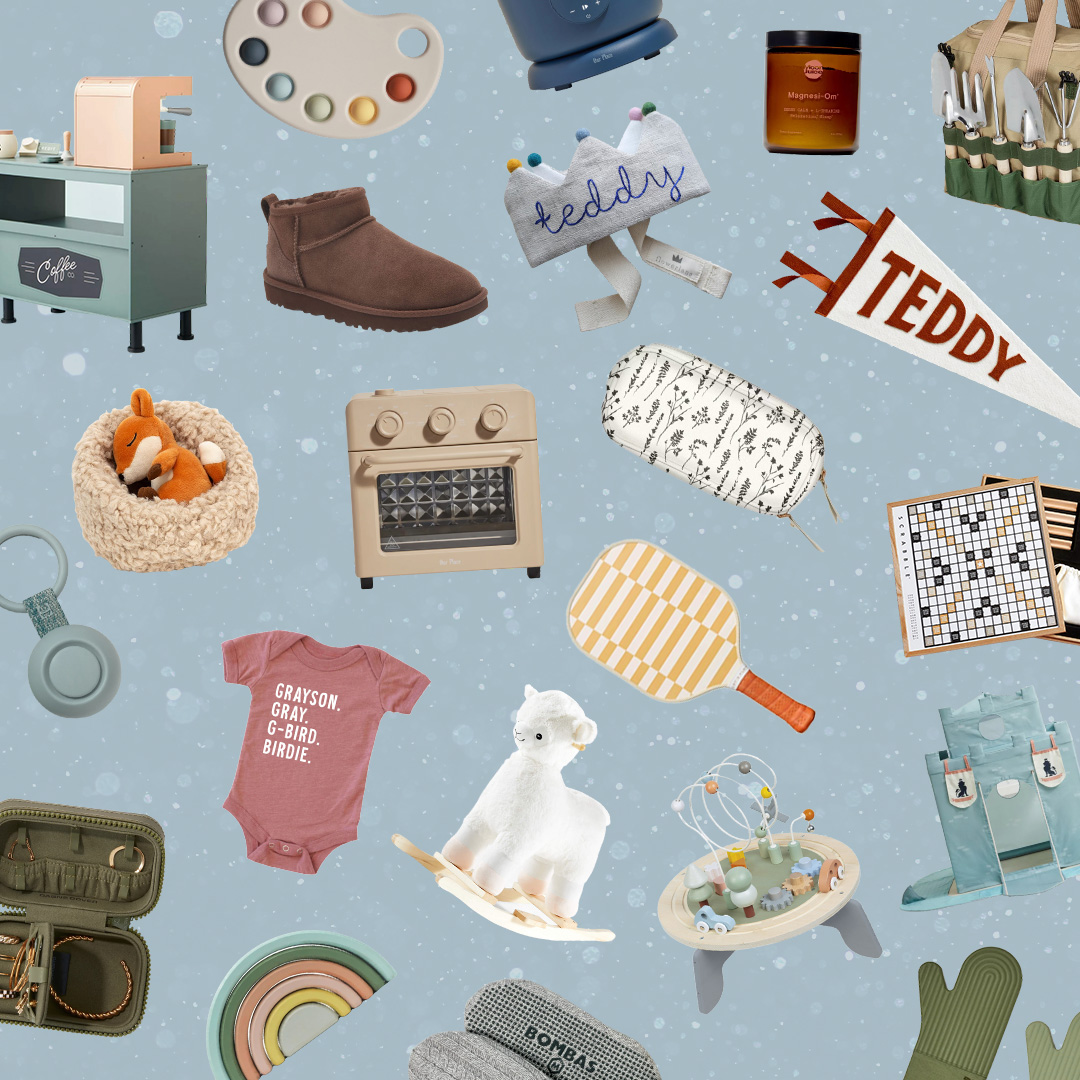 everything you need to ace holiday gifting this year 🎁
When it comes to designing your home, it can quickly feel overwhelming and even unattainable at times to achieve the look and feel you're going for. The good news is, there is a rhyme and a reason to designing the perfect entryway, no matter what you want it to say, and we were determined to get to the bottom of it.
To do that, we turned to two experts who are renowned in the home essentials space. The first is interior designer Haley Weidenbaum, co-founder of the window treatment brand Everhem. We also got in touch with the founder of the celebrated home essentials brand Parachute, Ariel Kaye, for her insights. What they share will leave you feeling ready to make your entryway more stylish and inviting than ever before.
Meet the expert
Ariel Kaye
Founder of Parachute
Kaye originated the vision behind
Parachute
by first establishing a focus on creating high-quality bedding. It has since expanded to other parts of the home and has become a beloved name in the home essentials industry.
Meet the expert
Haley Weidenbaum
Co-Founder of Everhem
Before she co-founded Everhem, Weidenbaum worked for years as an interior designer. It was during this time she discovered the need for custom window coverings, and the basis for
Everhem
was born.
What You Should Consider Before Styling
Many factors come into play when designing and styling your entryway. There are certain things you should consider before you can begin, including the size of your space, the aesthetic of your home, and how you'll be utilizing your entryway. Weidenbaum touched on the idea of considering the function of your entryway when she shared, "I like to ask myself or my client, how will you be utilizing your entryway? Will it be a catch all and hustle bustle for bags, shoes, & groceries or will it be clean and tidy and seen as a jewel box or art installation. For me I like to marry these two worlds." Start by setting realistic expectations of the uses of your space and design elements will come more easily from there.
She also touched on the idea that your entryway will essentially 'embrace you' and your guests as they enter your home, so you'll likely want to create a space that is welcoming, makes you want to 'stay a while,' and is essentially a peek into the rest of your home. Because your entryway is the first element seen, you'll want to make sure the design is cohesive to the other spaces. Kaye recommends doing so by using the same color palette, aesthetic, and stains of wood within your entryway as you do throughout the main rooms in the house like the living room and kitchen. Weidenbaum agrees and shared that throughout her home she incorporates a lot of wicker and woven materials, so she included some pieces in her entryway as well.
Maximizing Your Entryway Space
Another important element to consider is the size of your entryway. Like houses in general, entryways are not a one-size-fits-all situation, and you could find yourself dealing with tons of space, or very little. In either case, the options you have for styling your entryway will differ.
Those of us with smaller spaces will have to get more creative when it comes to styling our entryways. There's a fine line between personalizing our space and overwhelming it. Weidenbaum's advice on this was pretty genius: She suggested using the wall space as much as possible by either purchasing a mirror with a shelf and hooks attached or a mirror and a separate shelf. Either way, you're getting a functional combination of a mirror you can use before exiting your house and a shelf and hooks for holding your items as you enter. Kaye recommended optimizing a small space by utilizing storage baskets that can slide under an entryway table. This extra storage can house shoes, cold weather gear, and any other items you may want to have available before leaving the house.
Perhaps you're running into the opposite issue and you have more space in your entryway than you could possibly need. Entryway furniture is often made smaller in order to fit those smaller spaces. Because of this, Weidenbaum suggests forgoing the thin console and instead opting for a credenza or sideboard. This will provide all the same functionality while taking up more space. In an entryway, there is no such thing as too much storage, so Kaye recommends adding more furniture to the space wherever it makes sense. If you have a big family and lots of little feet running around, it may even make sense to install cubbies or a bench with storage drawers for shoes.
Personalizing Your Entryway to Your Family
Like the rest of your home, the most important design element you can choose is one that reflects you and your family. It is entirely possible to make your entryway stylish, inviting, and personalized all at the same time. Weidenbaum believes that having an entryway table that tells the story of your family is a great way to essentially 'come and go' from your home. She shared, "Our entryway table is a vintage piece I acquired 15 years ago which I have since stripped of paint to expose the natural wood. The patina look is incredibly inviting and to give it some personal touches, I adorned it with my favorite home decor books, a candle of my favorite scent, a wicker lamp, and a vase with olive branches. It's simple but honestly just a few of my favorite things that greet me or say farewell to me everyday." Simple touches that speak to our personality make all the difference as we enter and leave the home.
Kaye touches on the importance of personalizing the space to your needs. Incorporating a catchall tray can be both functional and stylish. She also reminds that, 'the entryway sets the tone for the house,' and explains that you can make it inviting and showcase your personality by adding elements like a beloved piece of artwork, your favorite flowers, and warm lighting.
Our Must-Have Entryway Products
While not all entryways are created equal, there are products that without a doubt will increase the style and functionality of this part of your home. For instance, Kaye shared that her entryway wouldn't be complete without an elegant bench that her kids can use to put on their shoes—a piece that is both practical and looks good in the space. Weidenbaum agrees with the idea that an entryway should have a place to sit whenever possible, whether that be a bench, stool, chair, or small sofa.
Both agree that there is one accent in particular that an entryway should include: a mirror. As you leave your home, it only makes sense to grab one more peek of your appearance, so consider putting either a small mirror on the wall, or go all out with a full-body mirror if the space allows. If you have extra space that you don't know what to do with, a floor mirror can be a beautiful and useful item to include. For a small entryway, any sort of mirror is a great way to make the space feel larger.
Things to Avoid
Much like there are several must-have items for the perfect entryway, there are a number of things to avoid when designing this space as well. For one, as much as wallpaper can be a great option to consider when designing your home in general, Weidenbaum recommends shying away from ultra-trendy wallpaper that you'll want to switch out after a few months. She shared, "In an entryway you want to pick something that is classic & timeless that you'll never grow old of." If you do want to have fun with wallpaper, we would suggest using peel & stick wallpaper that can easily be swapped.
We also loved Kaye's advice, which touched on keeping your entryway a calm and inviting space by avoiding unnecessary items and furniture. She shared that if your entryway is full of clutter and it's the first thing you see when you get home, you won't feel relaxed or calm when entering your home (AKA, the opposite of what you want).
Try instead:
Keeping Your Entryway Refreshed but Budget Friendly
If you're anything like us, you know how fun it can be to update your home based on the season, holidays, or trends you're loving. But, it's probably also apparent that updating spaces regularly can be tough on the budget. That's why we asked Weidenbaum and Kaye their favorite ways of keeping their entryway up-to-date and refreshed throughout the year without breaking the bank.
Both agreed that the best way to stay budget-friendly by keeping the larger pieces and decorating with smaller elements that can easily be changed out. As seasons, holidays, and trends come on go, switch out things like throw pillows/pillow covers, candles, and other decorative pieces to keep your space fresh.