I have a confession: I'm addicted to throw pillows. As each season changes, I feel the need to refresh my living space, which often means at least one pillow purchase. Now that spring is here, I'm on the hunt for other ways to refresh my home for the warmer and brighter days—but I'm sure at least one can't-pass-it-up pillow will still make its way onto my spring home decor wishlist.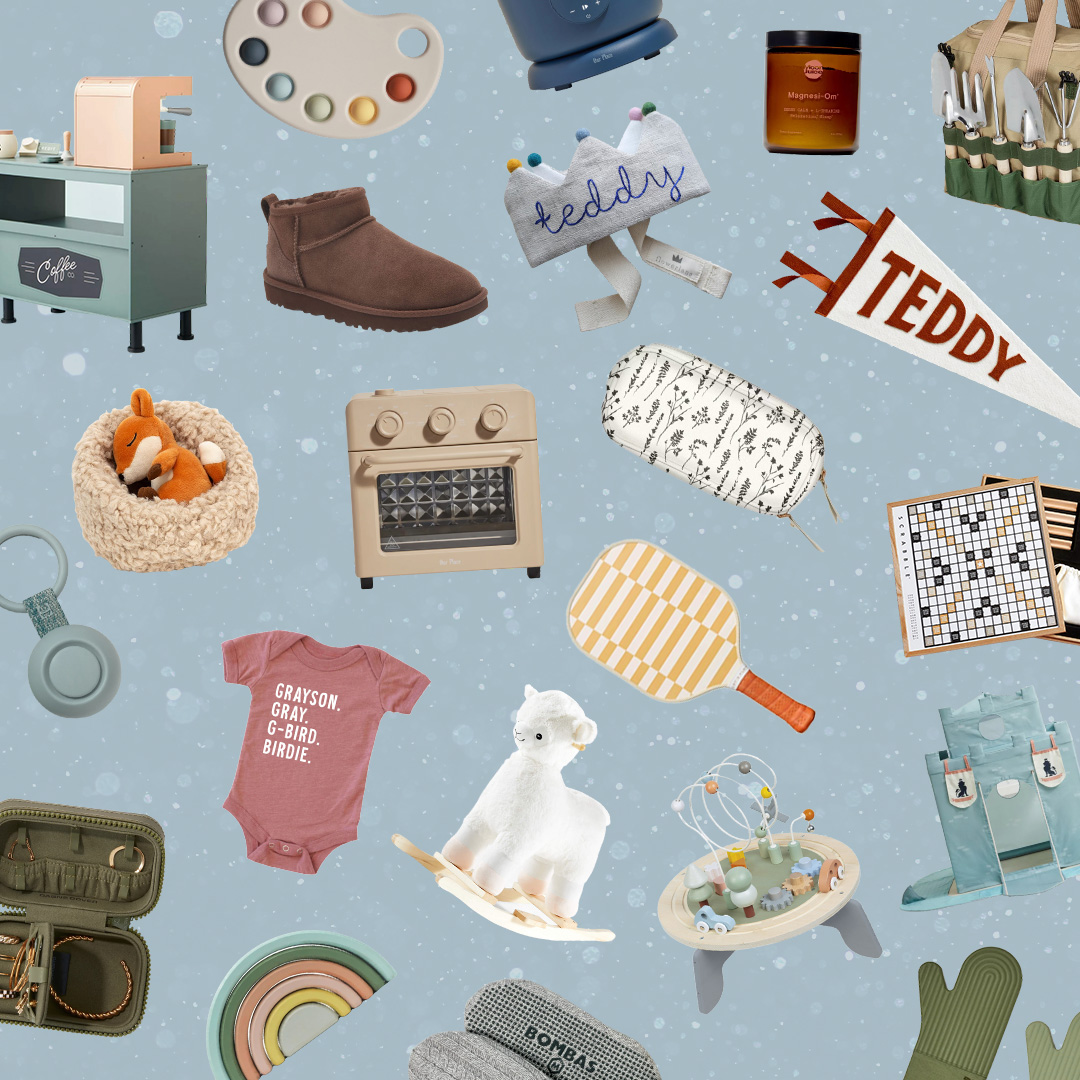 everything you need to ace holiday gifting this year 🎁
If you're also looking for ways to spruce up your home for spring, we've rounded up a number of ways to do so below below—plus some of our favorite spring home decor pieces. Yes, we had to include a few pillows, but art prints, doormats, faux stems, and more round out the list. And while florals for spring might seem obvious, we couldn't resist a couple of cute floral-patterned picks as well.
Add a Pop of Color to Your Kitchen Accents
The end of winter means goodbye to the dreary grays and hello spring colors! Brighten up one of your most frequently used spaces, your kitchen, by incorporating spring colors in fun ways. There are tons of glassware options, linens, and even small appliances this season that will take your kitchen from dull to lively.
Incorporate Some Fun Pattern
Whether you're a pattern junkie or you tend to shy away, there's no better time than spring to give fun new prints a try. The good news is, adding pattern doesn't have to involve making major changes like a new backsplash or wallpaper (although that certainly can be fun, too!). With these unique pieces, you'll be singing pattern's praises before you know it.
Introduce Greenery and Florals
Springtime is often associated with blooming plants, a fresh start, and a time of rebirth. What better way to celebrate all that spring represents than adding plants and florals into your home? Don't worry, you don't need to have a green thumb or spend an arm and a leg at a nursery to bring beautiful greenery home. There are tons of affordable faux options out there. And if fresh florals are more your thing, we've picked a few stylish vases as well.
Swap Out Your Art
One of the easiest and most budget-friendly ways to refresh your home for a new season is new art. Bring all of the colors and sights of spring into every room in your house with gorgeous, spring-inspired wall art. We especially love these pieces because even though they are spring-inspired, they are beautiful enough to keep up all year round.
Update Your Doormat
A new season means a new doormat! Whether your preferred style is simple and pretty or fun creative, there's an option for you. Your doormat is one of the first things people will see when they come to your home, so be sure to make a good first impression.
Mix Up Your Bathroom
Spring is all about feeling refreshed, so take some time to updated the space that makes you the most refreshed: your bathroom. Adding new pieces can not only freshen up your space, but also energize and reinvigorate your daily life.
Add a Few Textured Accents
While the winter months call for all cozy everything, spring offers a bit more freedom. Experimenting with different textures in your home is one of the simplest, and often most cost-effective ways of being creative with your space. These simple pieces add so much interest to any room in the house.
Swap Out Your Linens
Let's face it, it's probably about time for new linens anyways, so why not swap them for a fresh, seasonal option. With classic, clean, and crisp options—as well as fun pops of color— you can rest easy no matter what style you prefer.
Curate a Springtime Candle Collection
This time of the year is like a breath of fresh air—literally. Make sure your home smells extra lovely with a candle (or two) that perfectly captures the scents of the season. The best part is that candles are no longer housed in plane old bulky containers. Now they're made as stylish decor pieces of their own, meaning you don't have to compromise on style. You can also add even more color into your home for the season with a few unique candlesticks.