I don't know about you, but I feel like we're living in a Renaissance of great TV shows.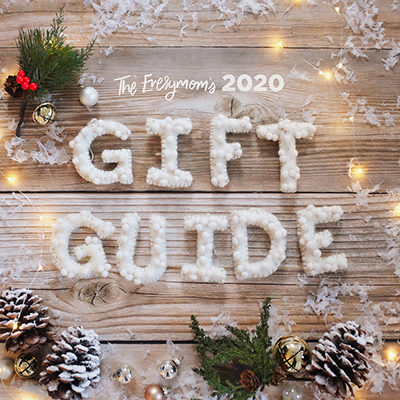 The holidays are here! Let us help you find the perfect gift.
Shop our gift guide, with categories for all the loved ones in your life, including the littles!
Shop the guide →
But with such choice-overload and with such constrained free-time as parents, it's hard to know what to watch next beyond recommendations from friends or the channel algorithms. Plus, what interests you doesn't always interest your partner. My husband might opt for a few episodes of Ballers, while I'd prefer The Mindy Project or Jane the Virgin. 
As parents, we know you have limited time to spend together with your partner and a show the length of a feature film just isn't possible in the sweet, fleeting moments after the dishes are done and before the baby wakes up (again.) Sometimes, a quick show is the only time you have to enjoy something together and veg out during the hectic workweek.
So, we've pulled together some of our favorite streaming shows you can watch together in 30 minutes.
Catastrophe – Amazon Prime
Catastrophe is one of the few shows guaranteed to make me laugh out loud in each episode. Comedians Sharon Horgan and Rob Delaney write and star in this four-season gem that is as outrageous as it is relatable. Rob and Sharon become a couple following a one-week fling while Rob is visiting London on a business trip and Sharon becomes pregnant. Dealing with some heavy subject matter, Sharon and Rob navigate new marriage and new parenthood in hilarious and heartfelt ways. In my opinion, if you only watch one show on this list, watch Catastrophe.
GLOW – Netflix
GLOW stands for Gorgeous Ladies of Wrestling, a comedy-series inspired by the 1980s women's wrestling circuit and is produced by Jenji Kohan (of Weeds and Orange is the New Black fame). It's worth watching for the amazing '80s outfits and engaging characters (including lead Alison Brie.) But I also love the contextual backdrop that both illuminates how far we've come since the 1980s (you get to experience the agonizing wait and test-tube-chemistry-class measuring of a mid-'80s pregnancy test) and how far we still have to go when it comes to gender equality. Netflix just green-lighted the third season too.
Dead to Me – Netflix
Dead to Me is a dark comedy, featuring Christina Applegate and Linda Cardellini, as new friends Jen and Judy who meet at a grief support group following the tragic death of Jen's (Applegate's) husband. We're only a few episodes into Dead to Me, but I'm told the unexpected twists continue to get better and better. Season 2 is already in the works.
Barry – HBO
Barry, played by SNL alum Bill Hader, is a war veteran now making a living as a hit-man when he finds himself in an acting class and catches the performance bug. Another dark comedy, Barry took a few episodes to get going for us but then hooked us with some unexpected turns. The Chechen mob characters are fan favorites, and Noho Hank (played by Anthony Carrigan) provides much needed comic relief in otherwise deeply disturbing situations.
Silicon Valley – HBO
The series focuses on five young men who founded a startup company in Silicon Valley. My husband and I often use shows like Silicon Valley as a great comedic chaser after watching a disturbing documentary or drama. Kind of like watching a rerun of The Office after the "Red Wedding" episode from Game of Thrones. The series has been renewed for a sixth and final season which will premiere late this year.
Stranger Things – Netflix
OK, so technically Stranger Things episodes range from 40-55 minutes, but the show is so good we can't NOT have it on this list! Plus, the much-hyped season three of Stranger Things just debuted (on July 4th!). We can't wait to see where the characters go this summer, and personally, I'm looking forward to seeing if any romance blooms between Joyce and my favorite man-in-tan, Chief Hopper.
Honorable Mentions
These shows have come highly recommended to me. My husband and I haven't had the time to watch them yet, but they're on our list.
Russian Doll – Netflix
Described to me as a much more intriguing Groundhog Day starring Natasha Lyonne.
Veep – HBO
An Emmy-winning powerhouse and a super-timely comedy starring Julia Louis-Dreyfus that also just finished its final season.
Homecoming – Amazon Prime
Julia Roberts stars as a counselor helping soldiers transition to civilian life, but there's another story being uncovered in this thriller.
What would you add to this list? Tell us in the comments.