Winter has never been my favorite season—but every year, once it starts to get snowy and cold, I'm convinced it's great. I get falsely tricked into this because the beginning of winter coincides with the beginning of the holiday season, so there are tons of festive things to do to stay occupied.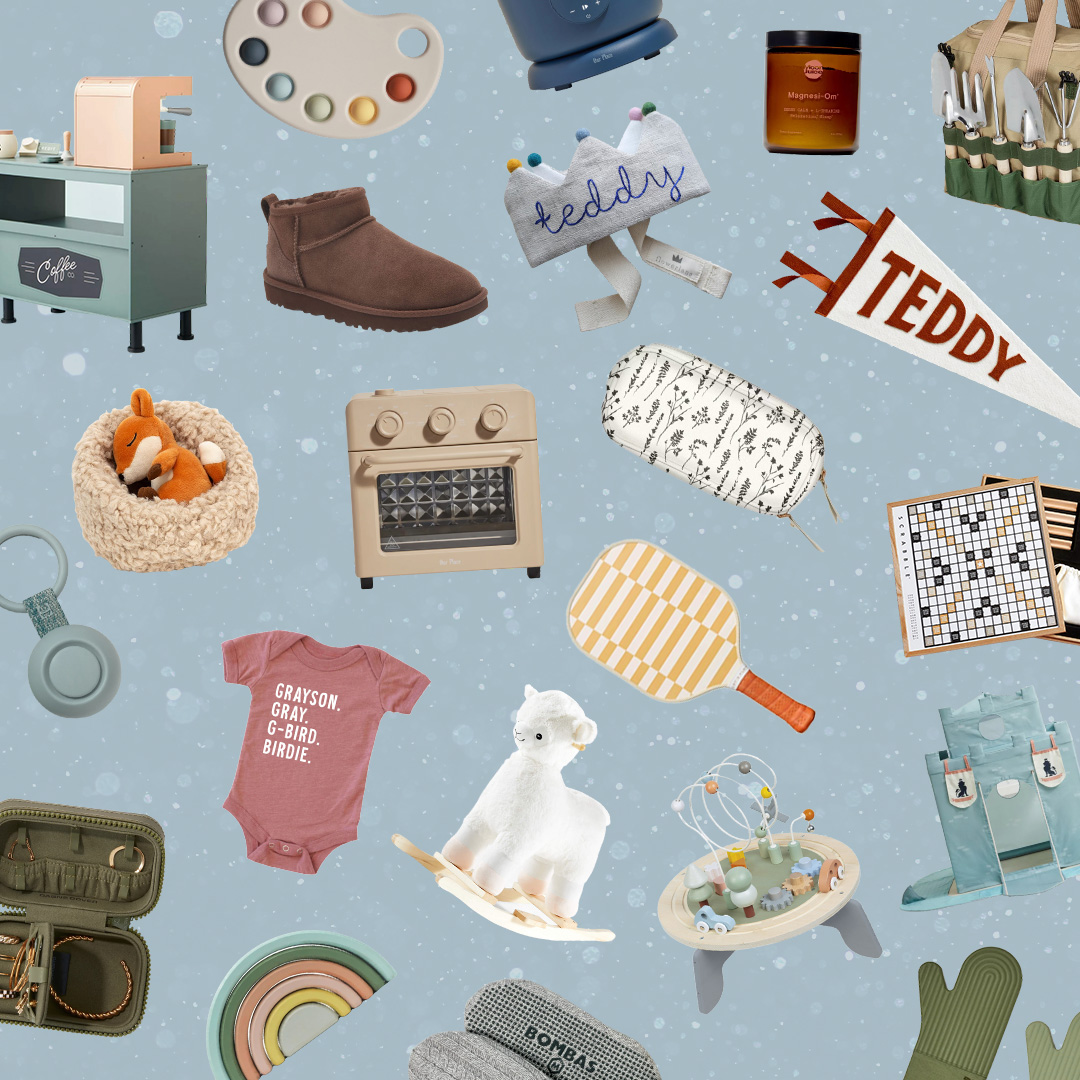 everything you need to ace holiday gifting this year 🎁
Then Christmas comes and goes and I remember that I don't like this season at all. It's freezing, depressing, and the sun goes down so early—it's hard to work up the energy to even go outside. (The worst part is when you get a glimpse of spring, only to have it just be temporary, and be plunged into another long month of winter).
This year, I'm determined to keep the joy going as much as I can for the post-holiday part of winter and all the way until spring truly sticks. With a few intentional changes to my routine, I'll stay busy and push through the season until the days are long and sunny.
If your family also lives somewhere plagued with an endless winter, here are a few ideas to incorporate into the season to make it bearable—and maybe even enjoyable:
1. Find a regular class or activity
I've realized that it's not enough to find a one-time activity to attend when the winter blues start taking over. To really beat my lack of energy and tendency to lay around on the couch, I need to find a recurring activity that keeps me out of the house regularly. Otherwise, I'm likely to attend the one-time event and then fall back into my pattern of drifting off to sleep at 7:30 p.m. on the couch.

Ideas include a regular volunteer commitment, exercise class, or book club. It even counts to regularly be the one to get out of the house and drive the kids to their after-school activities if that's all your schedule allows—use the driving and waiting time to catch up on a podcast or book.
2. Spend time outside every day
It's cold, but getting a daily dose of fresh air (and sunshine if you're lucky!) will help improve your mood. If you're home during the day, bundle up and circle around the block with the kids or the dog. If you work outside the home, try to get outside at least once during the day, even if all you do is take a quick walk back and forth across the parking lot. On the weekends, round the family up for a brunch date, sledding trip, or afternoon at the movies instead of lounging around the house from morning until night.
3. Fake warmer temperatures
Go to an indoor water park, plan a tropical tiki party, make popsicles, or maybe treat yourself to a frozen rosé or a shandy. You can also try to find a workaround to incorporate some of your favorite summer traditions into the winter—brush the snow off the grill and make burgers for dinner, use sidewalk chalk on construction paper, or use sand toys and snow to create an indoor sensory bin. Something as simple as lighting a summery candle can even help put you in a better mood.
4. Embrace the chance for a cozy night in
Eventually, it will be so nice outside again that you won't want to spend your extra time indoors. So, embrace the chance to spend a cozy night inside while it still sounds appealing. Turn your home into a winter haven and enjoy a night playing board games, eating pizza, and watching movies in your slippers.
Every season has something to look forward to because it's unique to that time of year—enjoy that during winter, you can escape into an evening of self-care and relaxation.
5. Escape for a bit
If you have the means to do so, save your time and money to take a warm-weather family trip during the middle or end of winter. A few years ago, I went to Jamaica in February and it was perfect timing. Two months after the Christmas season ended, I was at my breaking point with winter; when I came back, I only had a few more weeks to wait until the beginning of spring temperatures. Pick a location the whole family is excited about and make traveling with the kids easier with these tips.
6. Use the time for indoor productivity
Being stuck inside is the perfect opportunity to finally tackle a house project like painting the kitchen cabinets, swapping out knobs in the kitchen or bathroom, hanging new curtains, or decluttering and organizing the basement with new storage tools. The rush of accomplishment and productivity will certainly help beat the winter blues and the house will be ready for summer entertaining.
7. Master a complicated recipe
Being stuck inside is also the perfect opportunity to tackle a complicated and time-consuming recipe. It gets dark so early—use your extra house-bound hours to work your way through a complex cookbook, use your nice tableware, and set out a gourmet meal that can be enjoyed over lingering conversation.
8. Take on a new book or streaming series
Sit by the fire with a mug of hot tea or a glass of red wine and work on a longer book or watch a streaming series that you've been meaning to forever. A great way to feel accomplished is to finally have read that classic novel or understand what all the social media memes were about.
This article was originally published at an earlier date and has been updated for timeliness.