Shortly after giving birth to my eldest, my mother would call me up and ask, "How is my baby doing?" It was an immediate trigger for my mama bear instincts and hormones that made me want to say, "this is my baby." But as the years went by, I realized that my children weren't just my children—they were the bright lights in our family that grandparents loved more than anything in this world. While my baby was my baby, he was also their baby, who was spoiled and cared for with everything in their being.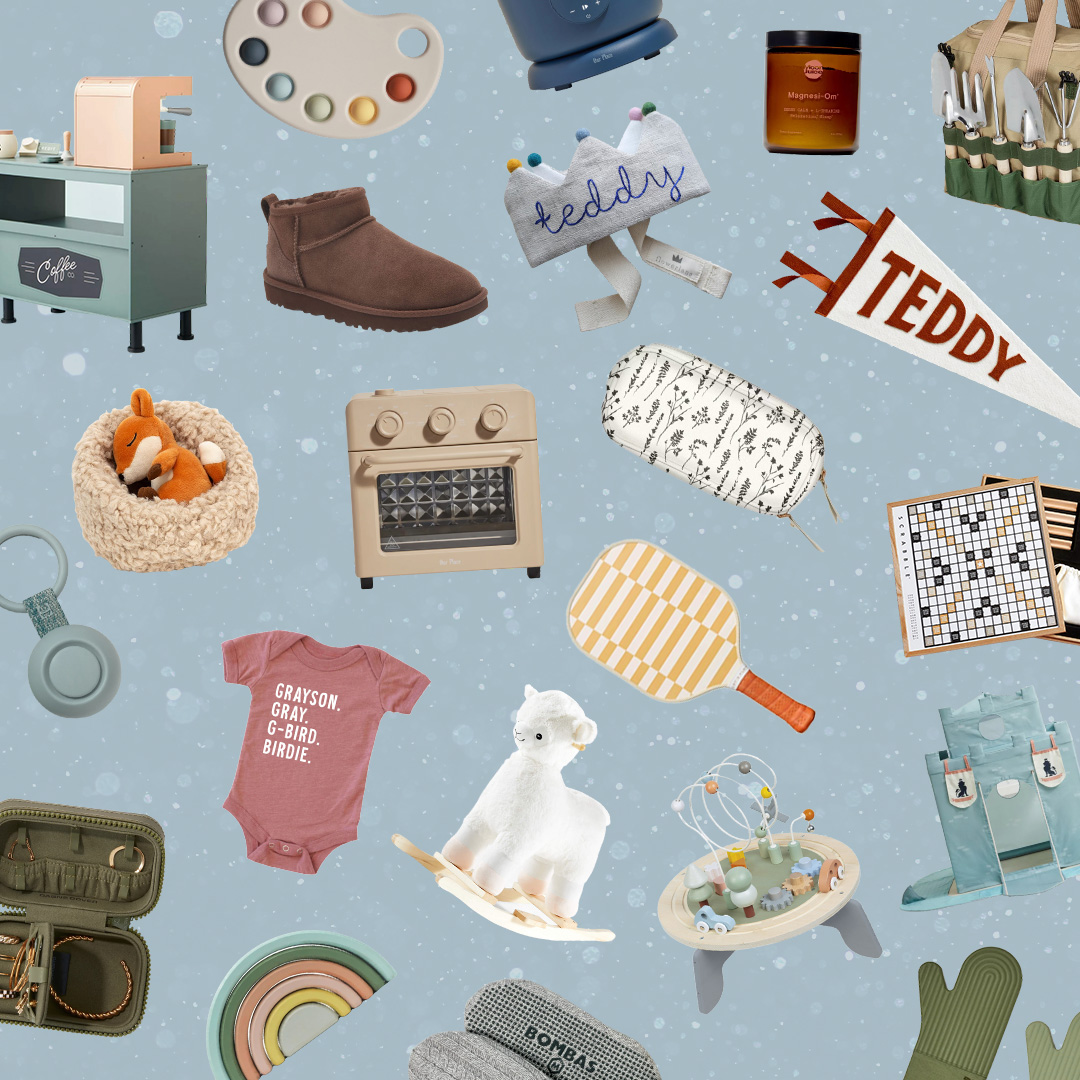 everything you need to ace holiday gifting this year 🎁
I knew that I wanted my parents and my husband's parents to be really involved with our children. When I think of grandparents, I imagine a tray of cookies and warm hugs that make me feel safe. When I was little and my parents were at work, it was my grandparents who patched my boo-boos and fed me a million snacks throughout the day. They were the steady presence in my life that always dependable, loving, and generous beyond what anyone expected of them.
And now that I am the parent to two wonderful boys, one of my favorite things is watching the relationship between my children and their grandparents flourish, from watching their grandparents cuddling with them on the couch as babies to now overhearing their animated conversations about Batman versus Spiderman.
And now that I am the parent to two wonderful boys, one of my favorite things is watching the relationship between my children and their grandparents flourish…
Grandparents are more than just the ones who feed their grandchildren endless snacks. They are a key piece of the family that should be cherished and appreciated for all that they do for their children and grandchildren.
I've watched grandparents use their position in families to support and be there in times of need with no questions asked. I've also been lucky enough to experience that beauty first hand. I've seen my children's grandparents' eyes light up with pure joy at the sound of their grandchild's boisterous giggle and witnessed their proud strut while wearing clothes declaring them the "Best Grandpa Ever." I will never quite be able to explain just how much I appreciate all of the involved grandparents out there, but I will try:
To all the amazing grandparents,
You may have pictured what your grandchildren would be like—but you love your grandchildren for who they are. Your spirit is strong and supportive in times of need and times of joy.
Your love is unconditional
Your love flourishes in times of heartache when a parent is sick and a child needs a babysitter or when our kids have a recital and need a first dance with their favorite person in the whole world. Your love doesn't shy away from a cancer diagnosis, autism, mental illness or any other "problems" others in society may shy away from. A grandparent's love is strong and steady in the face of adversity and just what our kids need when the world can be a cruel place.
You're open to change, even if you did things differently back in your day
Grandparents are human and can have streaks of stubbornness, but you always seem to work around the differences in parenting styles across generations. You are willing to change the cloth diapers, charge the tablets, and help a 5-year-old with schoolwork on a computer they are just learning to turn on.
Your wisdom is practical and helpful
From advice on how to keep a younger brother from stealing their favorite Legos to first-date wisdom, grandparents are always there to help. Your faith and love are there when we need it, and you have a dozen stories to prove the results of your advice.
You are the glue that holds our families together
While most parents could get by without grandparents' support, we all know that life is a little bit easier, more beautiful, and joyous when grandma and grandpa are there for us.
So to all the grandparents in the world, thank you for being you. Thank you for stepping up when we need the extra help. Thank you for kissing scrapes on our children's knees, sneaking them a few bucks for ice pops at school, or cheering for our kids at baseball games.
Never underestimate how important you are in our families, because they are our babies, and we need you just as much as you need us.
With gratitude, a
Thankful Mom