The way we spend our money says a lot about the things we value. What would someone assume my values are if all they saw was my credit card statement? Diapers, for sure. But what else? Where am I spending money on things other than the necessities?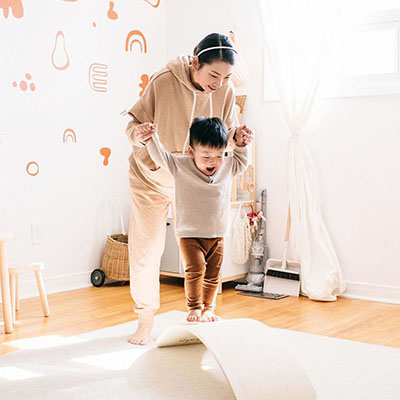 If your kid is turning 2, get ready for hilarious conversations, much more involved play, and lots of sweet, sloppy kid hugs and kisses. As for what you'll need? Leave that to us.
Of course, our values are also apparent in our actions and how we interact with others and raise our children—like teaching them to be inclusive, starting conversations about race with them early, and surrounding them with a diverse mix of toys, books, and TV shows.
But, a big way we can impact change is by being aware of where we shop. We are constantly making an effort to see be more aware of where our dollars go, and we hope you are, too. If you're aiming to support more BIPOC-owned businesses like us, we're here to help you out.
To get started, we've rounded up 26 adorable baby and kids clothes from BIPOC-owned businesses—shop them below!