While I am a '90s baby through and through, I have to admit that some of my favorite shows are from the '80s, which was a big decade for TV. The major networks faced competition as cable television became ubiquitous in U.S. households. From 1980 to 1990, the number of cable networks nearly tripled. Nickelodeon launched in 1979, MTV in 1981, and the Disney Channel in 1983. With a diverse schedule of programs targeting their own ideal audience, channels fought for viewers—especially on Thursday evenings where '80s sitcoms reigned supreme.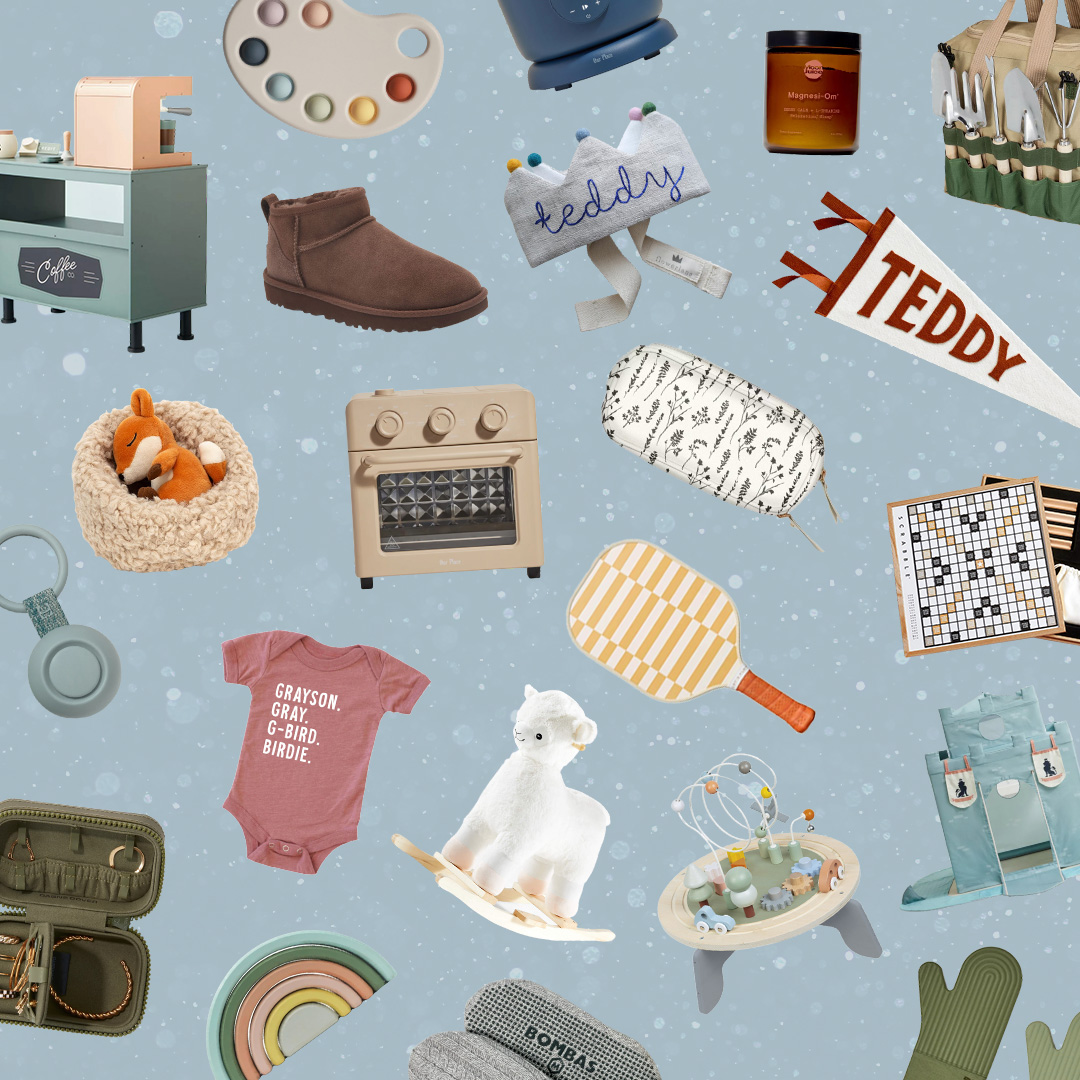 everything you need to ace holiday gifting this year 🎁
While there are a lot of nuances (and let's face it, cringe moments) in some of these older shows, many will also evoke feelings of nostalgia—and the humming of familiar theme songs. Please remember that these shows reflect the time period and not necessarily the values of The Everymom. Parents and caregivers may want to view first before sharing them with kids.
Here, over 40 of our favorite shows from the '80s you can stream now.
The Best '80s TV Shows
'80s Sitcoms
Family Matters (1989)
Where to Stream: HBO Max | Rating: G
A TGIF staple, the Winslow family in Family Matters are a middle class family in Chicago who are constantly dealing with the antics of their sweet, pestering, neighbor Steve Urkel. His iconic catchphrase, "did I do that?" is embedded in the minds of '80s and '90s kids.
Family Ties (1982)
Where to Stream: Paramount+ | Rating: G
Steven and Elyse Keaton are classic liberal, baby-boomer parents that happened to be former hippies. The show finds humor in the cultural divides of parents versus children with more conservative ideals. The show gave us the incomparable Michael J. Fox as Alex P. Keaton.
The Golden Girls (1985)
Where to Stream: Hulu | Rating: PG
When I was a kid I never understood why my mom loved to watch this show. After all, it was "just" about four older women who shared a house in Florida. Starring Bea Arthur, Betty White, Rue McClanahan, and Estelle Getty, this group of funny women never cease to entertain.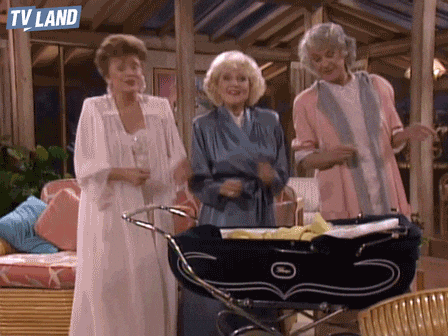 Seinfeld (1989)
Where to Stream: Netflix | Rating: PG
Jerry Seinfeld is a neurotic stand-up comedian embarking on misadventures with his friends in New York City in this highly ranked sitcom you can watch on Netflix or catch on reruns.
Growing Pains (1985)
Where to Stream: Amazon Prime | Rating: G
Growing Pains is a sitcom that highlights the misadventures of a family with two working parents; a journalist mom and psychiatrist father. Their kids were played by '80s child stars Kirk Cameron, Tracy Gold, and Jeremy Miller—with Leonardo DiCaprio even appearing in later seasons.
Full House (1987)
Where to Stream: Hulu | Rating: G
One of my all-time favorite family Shows was and still is, Full House. The show follows the antics of comedian Bob Saget who stars as Danny Tanner, a widowed father who is raising three young daughters with the help of his cool brother-in-law and jokester best friend who all end up living under the same roof.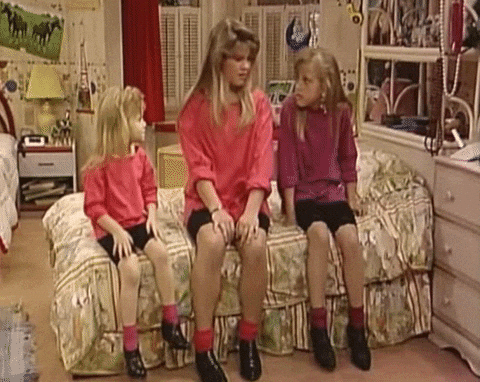 Married With Children (1987)
Where to Stream: Hulu | Rating: PG
Al and Peggy used to seem like the most annoying couple, but after ten years of being with my partner and understanding the dynamics of couples in my life, I can understand why Peggy was always on her husband's case. While the show focuses on the ins and outs of this young couple, their antics will have you laughing out loud.
More '80s Sitcoms You Might Remember
Family-Friendly Shows
Saved by the Bell (1989)
Where to Stream: Hulu | Rating: PG
Saved by the Bell ran from the late '80s into the '90s, spawning spinoffs and specials. The show follows a group of friends in Bayside High School that typically end up in some kind of hilarious trouble while also touching on serious topics like drug use.
America's Funniest Home Videos (1989)
Where to Stream: Hulu | Rating: PG
For the younger generation AFV was basically the YouTube of our generation where families could submit wholesome, funny videos. Based on the Japanese variety show, Fun TV with Kato-chan and Ken-chan, this American classic originally aired as a special in 1989, hosted by Bob Saget. Now, it's hosted by '90s TV star Alfonso Ribeiro and you can still submit your family's videos here.
Hey Dude (1989)
Where to Stream: Prime | Rating: Y
One of Nickelodeon's live action hits of the late 1980s, Hey Dude followed a group of friends working together at a cattle ranch—and teenage highjinks ensued.
More of the Best '80s Family-Friendly Shows
Not all of these are currently available to stream, but they might spark some childhood memories.
Cartoons
Chip 'n Dale Rescue Rangers (1989)
Where to Stream: Disney+ | Rating: Y
Chip and Dale are two little chipmunks with a mighty dream to start a detective agency called the Rescue Rangers with their furry friends. They aim to solve micro crimes that the police dismiss while simultaneously fighting off their arch-nemeses Fat Cat and Norton Nimnul.
Pac-Man (1982)
Where to Stream: Youtube | Rating: G
Adapted from the popular video game, the show follows Pac-Man and his family who are pestered constantly by ghosts. This animated adventure is a cute way to introduce a classic game with your kids, if you haven't already.
Ducktails (1987)
Where to Stream: Disney+ | Rating: G
Following Uncle Scrooge and other Duck Universe comics, this cartoon classic follows ol' Scrooge McDuck and his great-nephews who are always up to some grand adventure.
Teenage Mutant Ninja Turtles (1987)
Where to Stream: Youtube | Rating: Y7
Leonardo, Michelangelo, Raphael, and Donatello were once itty bitty pet store turtles until an accident with mutant goo transforms them into a group of ninja turtles that take up the fight for good when they're not munching on pizza. TMNT fans rejoice, a new feature film debuts this summer!
More Classic '80s Cartoons To Watch With Your Kids
Guilty Pleasure Shows
Sure you might not watch these with your little ones today, but they might remind you of the shows your mom watched back in the day.
Baywatch (1989)
Where to Stream: Prime | Rating: PG
A team of lifeguards coping with personal drama embark on daily adventures to save lives in their iconic red swimsuits. With stars like Pamela Anderson, Alexandra Paul, Nicole Eggert and more, Baywatch became one of the most-watched TV series in the world.
The Bold and the Beautiful (1987)
Where to Stream: Pluto TV | Rating: TV-14
This '80s soap opera is set in the Los Angeles fashion scene and follows the lives and businesses of the wealthy Forrester family.
48 Hours (1988)
Where to Stream: Prime | Rating: TV-14
One of the most-popular true crime series that covers the 48 hours after crime and justice cases occur. Case motives range from simple greed and passion, to more complex mysteries that need to be unraveled. 48 Hours is now in its 30th season.