I love to introduce my kids to old-school movies and shows from my childhood. I feel the immediate release of serotonin with nostalgia. And I hope I'm creating that same happy hormone benefit for my kids as we watch some of my favorite '90s TV shows together.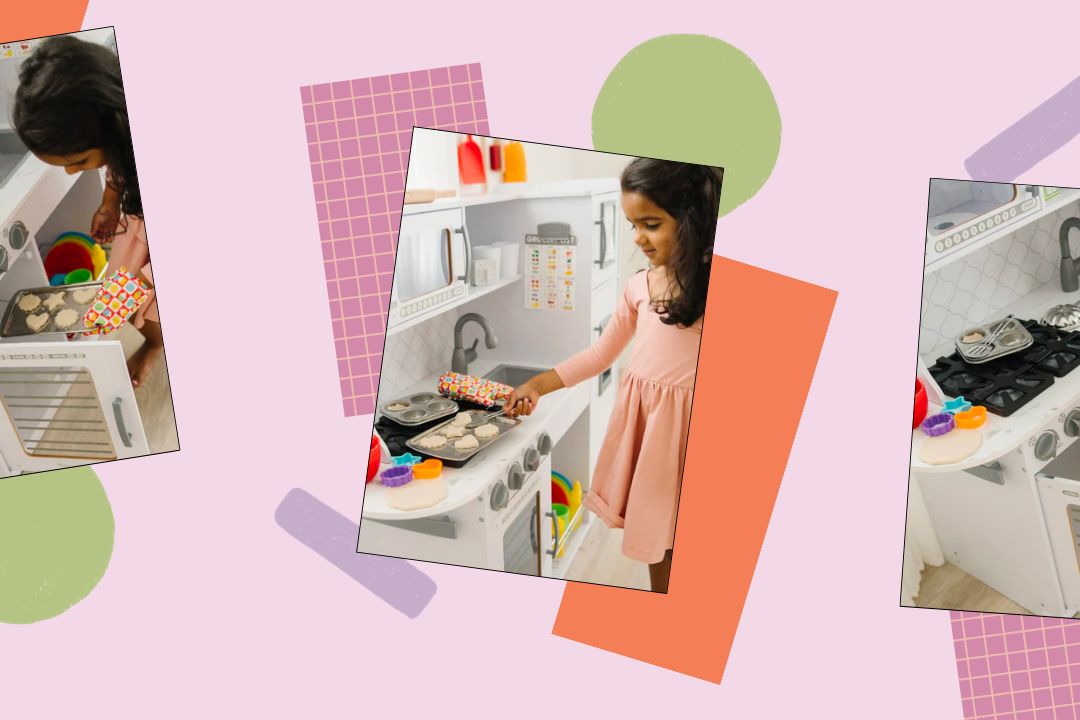 As a parent coach and cognitive specialist, I know the importance of building positive and impactful memories and traditions my children will have when they are older. And many of my favorite memories from my childhood involved watching television together as a family. While I can't remember all of the shows or movies I watched back then, I do remember how I felt.
The ability to stream some of the best shows from my '90s childhood has been quite the game-changer. Here are over 40 of the best shows from the 1990s you can stream now.
The Best '90s TV Shows
'90s Shows For Little Kids
Growing up in the '90s, I don't remember TV shows having a rating or guidelines. I can go back now and watch some things and think to myself how did my parents allow this? I think most parents assumed if it was in cartoon form it was kid-friendly—which was not always the case.
Developmentally speaking, children can't understand certain concepts before a certain developmental age. Young children should receive the majority of their information and learn from tactile experiences that occur outside of screens. So while these shows below are great in my opinion, it's also important to be mindful of how much time your child is spending with screens.
Darkwing Duck: Let's Get Dangerous
Where to Stream: Disney+ | Rating: Y7
Okay, let's be honest; how many of you guys said that in your Dark Wing Duck voice? I know I do every time I see it. We love this show, I remember waking up early Saturday mornings and planning my day around Saturday morning cartoons. My family loves watching Darkwing Duck.
I did not make this connection that he was a single dad when I was a kid, but my daughter noticed. She thinks it is so nice that he is a single dad and has an adopted daughter, Gosalyn. So yes, the show was ahead of its time in its representation of how families can look different.
Full House
Where to Stream: Hulu | Rating: TV-G
When you're lost out there, and you're all alone, stream Full House because it is a warm hug. I don't think the show received enough recognition of the sacrifice these three men made to help raise three girls amid the tragedy of losing their mom. Full House is a show for everyone, and topics are covered in a child-friendly manner. For example, Mr. Bear, Stephanie's stuffed animal, represents a coping strategy for a child who has experienced such great loss and lets a child know that it is okay to want to hold on to childhood and comfort while grieving.
More '90s Shows For Little Kids
Colorful superheros, wild babies, and quirky teachers: the '90s gave us so many memorable TV characters for little kids. Here are some other shows from the '90s you might remember:
'90s Shows For Older Kids
Empathy grows with exposure and knowledge of what other people experience and the tween and teenager years are a wonderful time to start exposing kids to more complex issues.
We live in a bubble and most things we watch with my young tween (10) and older tween (12) I have to explain because it is so out of context from their reality. These shows open up the opportunity to discuss things that I was not even aware they did not know. It's helping me close the generational gap of information and things I knew at their age.
Boy Meets World
Where to Stream: Disney+ | Rating: TV-PG
Wandering down this road that we call life, or at least what we thought was life. Who isn't a fan of Boy Meets World? Topanga is the character I loved most in this show; she made sense to me. Her quirky, out-of-the-box personality and representation of femininity were unique for its time.
This show touched on family dynamics and young adolescent issues. Boy Meets World is rated TV-PG, while most episodes are appropriate for tweens, I don't yet watch this one with my 10-year-old. Some episodes covered substance abuse and child abuse. You can leverage the show to start a conversation with your child, you might not otherwise have talked about.
The Fresh Prince of Bel-Air
Where to Stream: HBO Max | Rating: TV-G
Now, this is a story all about how I wished I had a rich uncle that lived in Bel-Air! This show was pure genius. It covered the topics of culture and wealth in a way that is still relevant after over 30 years. The show is rated G, however, I would caution parents about the topics being discussed and some of the sexual nature of the comedy. Since I remember most of the episodes, I go episode by episode to decide whether my kids are allowed to watch.
More '90s Shows for Older Kids
From Nickelodeon game shows to TGIF sitcom favorites, here are some more '90s TV shows for older kids.
'90s Shows For Teens
I have a confession; I was a late bloomer. My ADHD brain kept me developmentally behind most of my peers for my entire childhood and carried over into my young adulthood. It was not until my late 20s when I started to rewatch shows that I grew up watching that I started to understand the meaning or point that they were trying to make.
If your teen is still in the above category that's fine, children develop at their own rate and pace, and you can't fast-forward emotional development. Kids can watch shows for simple entertainment and nothing more, I loved these shows because they were entertainment that I enjoyed, but I appreciate them even more now.
Daria
Where to Stream: Prime Video | Rating: TV-14
This show's sarcastic humor alone will have you and your teen LOLing. This show is TV-14, and it should be.
Daria is a witty young outcast who is proud of it; celebrating that we all don't fit into some perfectly curated version of what society has deemed normal. Daria can be a tremendous generational gap connection. Teens can connect, and parents can reminisce about the '90s.
A Different World
Where to Stream: Prime Video | Rating: TV-PG
It's a different world from where you come from, especially when entering adulthood.
A Different World gave me this depiction of college—and characters—I could not wait to experience and meet: The beautiful southern bell, the brainy and brilliant studious girl, and the quirky and full of spirit whimsy girl, to name a few. I wanted to be the southern bell as a teen, but I am the free-spirited whimsy flower child through and through.
The show covers topics about the African American culture and the Black experience. Some subjects are heavy and require prescreening, while others are an enjoyable laugh. This is an excellent show for parents of high schoolers and college-age kids. The rating is TV-PG, but I strongly caution parents to preview each episode before watching with children under 14. A Different World is a great show to use as a conversation starter about race, substance abuse, and sexual health, to name a few.
Dawson's Creek
Where to Stream: Apple TV | Rating: TV-PG
I would like to record to reflect that I was always team Pacey, I never understood the fascination with Dawson, and why Joey had such a hard time recognizing that Pacey was the superior choice.
Dawson's Creek is teenage soap opera from the perspective of late teens and young adulthood. The topics range from sexuality to friendships. These small-town kids faced the trials of growing up and moving on while struggling to maintain a sense of self and identity. This is a show that I can rewatch and still gain some additional information and insights about what it means to grow up while attempting to hold on to childhood relationships.
Charmed
Where to Stream: Peacock| Rating: TV-PG
I can't be the only one who believed I could move objects with my mind like Prue, right? I loved Charmed; the show for me was less about witches and more about the bond of sisterhood and life transitions with the bonus of magical powers.
Charmed also discusses great loss—the loss of parents, siblings, jobs, relationships, etc. In development, late adolescence can be a time of transition that can feel like a great loss to kids, and I think the beauty of Charmed was how it showcased these events and the resiliency of these women.
More '90s Shows for Teens
In 1995, The WB cable network debuted bringing teen viewers so many memorable shows from the '90s, in addition to some of the network favorites below.