Since I was a little girl, I've been using books as a way to explore the world and go on epic adventures. As an adult, I've discovered my preferred version of those reading escapades is steamy fantasy novels. If you're already a fan of fantasy fiction or are open to romantic reads, this list showcases the best of both worlds: smoldering romance and epic fantasy adventures.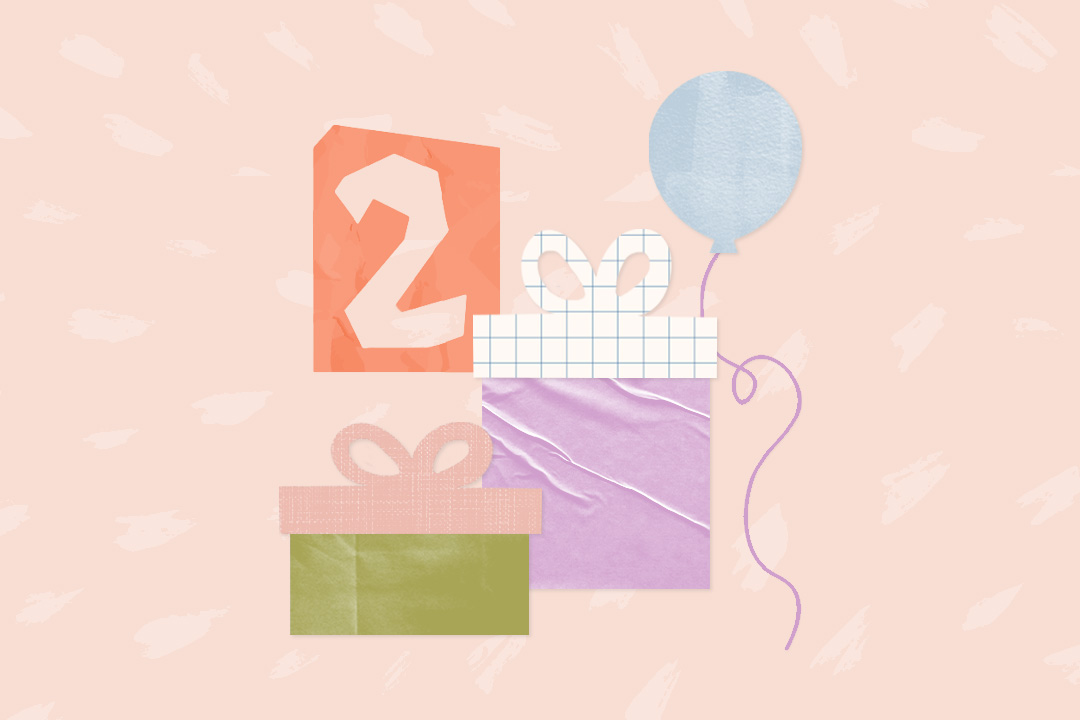 a LO in your life will love these! 🎁
As moms, we often have to choose between getting a few extra minutes of sleep or some sacred peace and quiet after the kids are asleep. What better way to spend that time than snuggling in bed next to your partner (or solo) with a spicy book? Here are 14 of the best steamy fantasy books that might even have you waking up your partner or reaching for your favorite vibrator.
The Best Fantasy Books to Devour Now
Recent Fantasy Book Releases
Best Fantasy Books From Kindle Unlimited
K.F Breene
If you're a fan of Beauty and the Beast retellings, I cannot recommend this series enough. Finley, our main character, is a shifter who can't shift and who has a knack for healing her friends and family in the village. But one day she ventures a little too close to the Beast's home and is taken captive. If you loved A Court of Thorns and Roses by Sara J. Maas, you're sure to enjoy this book. K.F. Breene conjures a cast of quirky characters who will keep you laughing as you explore the castle and all its secrets.
Karina Halle
Halle's River of Shadows mixes Nordic mythology with bits and pieces of other famous romances like Hades and Persephone and Beauty and her Beast. When Hanna's father dies she finds herself in Finland for his funeral, far away from her hectic life in LA. She's suddenly caught in a mystery when she finds out that not only is his body missing but that her father had a secret life as a powerful shaman. In order to save him she must travel to the underworld, where she's captured by the God of Death—who happens to be captivated by her beauty.
Carissa Broadbent
In this heart-wrenching romantic fantasy, you'll find yourself lost in a world of humans and vampires entwined in a legendary tournament held by the Goddess of Death. Oraya refuses to be treated like livestock and is initially hesitant to trust Rain's assistance despite their chemistry. Be warned, you may need a cold shower or two after this one.
Hot Fantasy Novels to Preorder Now
Claire Legrand
Once I heard that this book was originally pitched as Bridgerton meets A Court of Thorns and Roses, it instantly shot to the top of my 2023 reading list. Gemma is a feisty and intelligent woman who's fighting immense grief after her sister is taken and she's abandoned by her mother. If that isn't enough, Gemma's body fights off her magic like poison and she finds herself proposing a bargain to a devastatingly handsome man whose family has a history of destruction. Legrand has such a skillful mastery of fantasy world-building that although I haven't read this yet, I'm confident it will be an amazing read.
Rebecca Yarros
I was obsessed with Eragon when I was younger. After all, what kid doesn't like stories of dragons and their riders? Yarros' story takes a similar premise and adds sexual tension and the brutal games of the elite of Navarre. Thought of as a "fragile" woman, Violet doesn't seem to have a great chance of bonding with a dragon, but the alternative is death. This explosive read is out May 2, 2023 and you can preorder your copy now!
Hannah Whitten
Lore escaped a cult at age 13 and has evaded capture for 10 years, even though her death magic ties her to the city. After one of her jobs goes wrong, she's captured and finds herself in the web of the Sainted King's court where she must use her magic to find out why villagers keep dying. This novel is sure to be dripping with intrigue, romance, and captivating characters.