As moms, we may forget where we left our car keys, but we will always remember that intoxicating, magical scent of our babies when they fit so perfectly in our arms. But they eventually start eating solid food and walking, and sooner than we realize (or care to admit!), they are finishing their last year in elementary school. It happens in the blink of an eye even though they will always be our "little ones."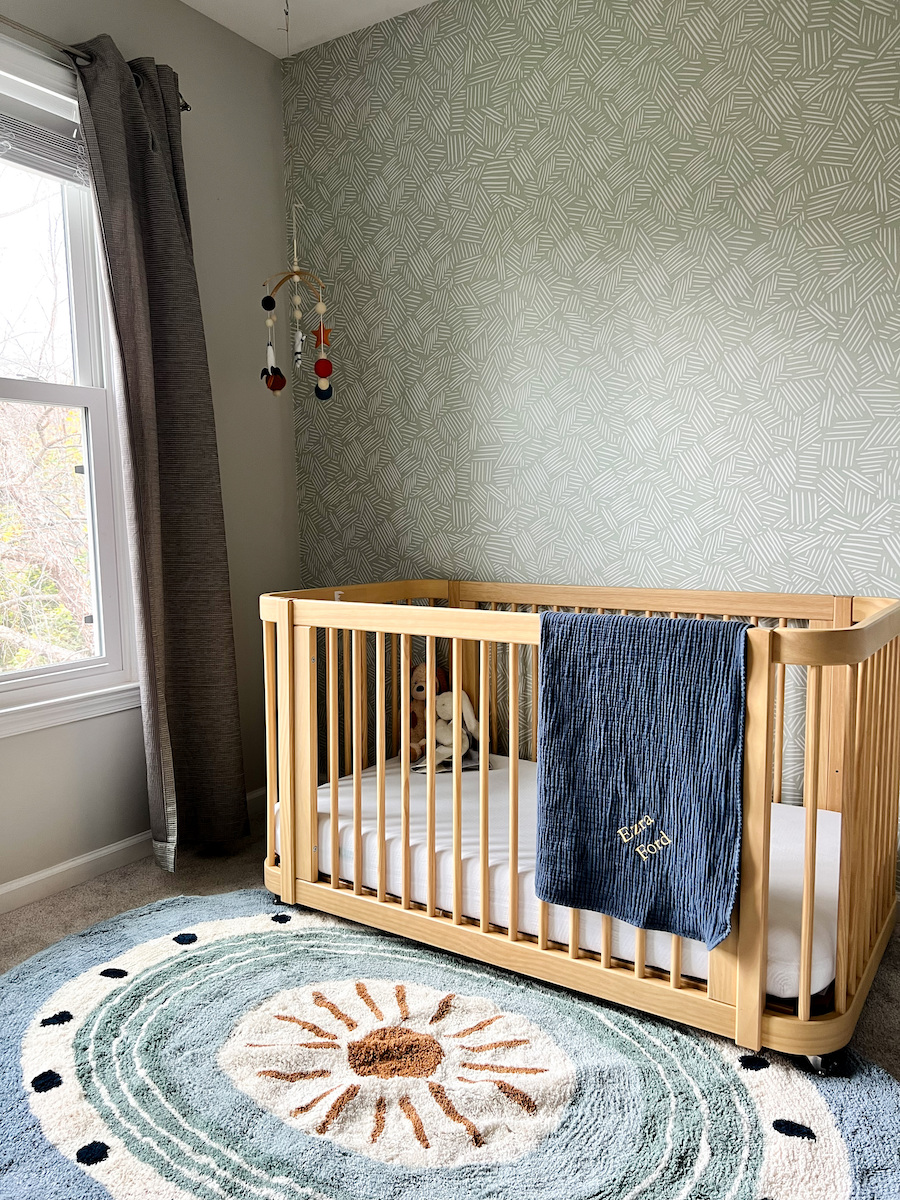 editor-favorite crib brand Nestig just released gorgeous new wallpapers that will easily transform any space 😍
We can only wish there was a way to pause in between all these milestones to soak it all in and cherish them at our own pace. The next best thing is documenting these memories so we can relive them whenever our hearts desire. There are other creative ways to capture the beauty of our children growing through all the stages of their lives and ways to include the memories made along the way. Of course, you can go the traditional route and create a cute and sentimental baby memory book. If you want to think "outside the book," though, you can take physical objects representative of your child and commemorate them in a unique way, like creating keepsakes out of your kids' old clothes. 
My husband and I have a tradition in which we personalize a special keepsake book every holiday season for both of our children. We choose a book that honors our love for each of our children and that equally captures the elements of their unique personalities. Before we wrap the book up, we write a love note inside the book itself, date it, and sign it. The messages we include are specific to that year, including the memories, words of affirmation, and declarations of unconditional love and devotion for our children. I invite you to consider this easy and memorable way to celebrate your children (and your love for them) growing every year. To get you inspired, below are my favorite keepsake books that give me all the feels. 
Matt de la Peña
From Newbery Medal-winning author Matt de la Peña and best-selling illustrator Loren Long, this heartfelt picture book has poetic and sentimental prose describing the nascent stages of love and its growth through the developmental stages of our children. Its message reminds us of the universal power of love that unites us all.
Joanna Gaines
As if New York Times bestselling author Joanna Gaines needs any introduction—from Chip and Joanna on Magnolia Network and HGTV's Fixer Upper—this wondrous journey of adventures in the sky highlights the profound value of diversity and community. As each child builds their unique balloons, they discover the beauty of their individualized strengths and differences as it creates vibrancy in the sky and in our world. This heartwarming story demonstrates to our children that who they are is exactly what the world needs.
Susan Verde
This uplifting book encourages children to look inward and love themselves for who they are. Centered around the themes of mindfulness and wellness, I am Love reminds children that love is stronger than fear and hate because love has transformative powers. Self-love is equally powerful.