The coming of the new year (and the upcoming awards season) can make us all feel a little culturally behind. Between preparing for the holidays, back-to-school season, busy summers and even busier springs, how is anyone supposed to keep up with the best TV shows and movies of the year?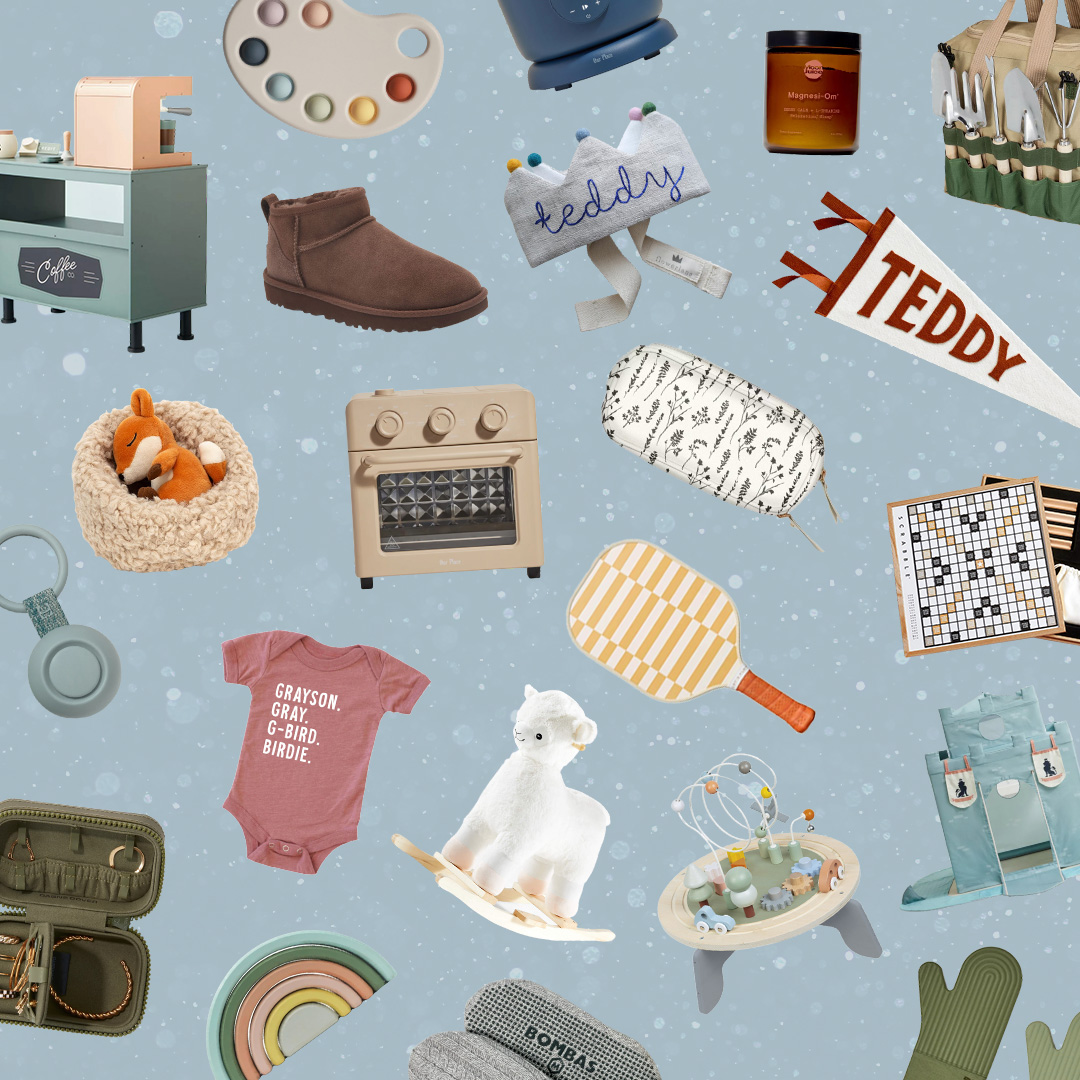 everything you need to ace holiday gifting this year 🎁
Luckily, the holiday break provides much-needed time to catch up on new seasons of your favorite series or start a show that everyone you know has been raving about for months. After the kids go to bed, cuddle up with some popcorn and put on one of these TV shows to relax and reward yourself for a year of hustling and bustling. From dramas to thrillers to comedies, these shows may even hold your attention after the holiday break.
Emily in Paris (Season 2)
Where to watch: Netflix
Last year, Netflix's Emily in Paris swept all of us off of our feet with its lovable characters and romantic plotlines. For those who haven't seen the first season, Emily is an ambitious young marketing executive who lands her dream job in Paris, and spends the next several months winning over her new coworkers, making friends and enemies, and falling for her neighbor. Season 2 follows the titular character through more of the same conundrums, and possibly outside of the city of love as well. If nothing else, this show is worth the watch for Lily Collins' incredible wardrobe.
The Sex Lives of College Girls
Where to watch: HBO Max
Mindy Kaling is a genius when it comes to television series, as proven by her other hit shows Never Have I Ever and The Mindy Project. And The Sex Lives of College Girls is no different. The show follows four freshman roommates attending college together in Vermont, as each girl navigates her newfound freedom on campus. With characters that are as endearing as they are infuriating, this show is sure to leave you giggling with its relatable humor and series of mishaps and misadventures.
Selling Tampa
Where to watch: Netflix
If you're as obsessed with Netflix's realtor reality show Selling Sunset as we are, then you will love the mini spinoff series Selling Tampa, which just hit the streaming platform on December 15th. This show follows the careers of the powerful, intelligent women of Allure Realty in Tampa, headed up by Sharelle Rosado. For all of the drama of Selling Sunset with a touch of the competitive Tampa real estate market, flip this show on after the kids head to bed.
Succession (Season 3)
Where to watch: HBO Max
Succession has been one of the most talked about TV series for several years now, and the show's third season on HBO Max has been devoured by fans. The series follows the powerful Roy family, who control the biggest media company on the planet, after their father unexpectedly steps down from the company. A familial, financial, and political drama with hints of humor throughout, the show's third season follows the family's bitter corporate battle as money and power turn them against each other.
The Morning Show (Season 2)
Where to watch: Apple TV+
Based loosely on a true story, The Morning Show is as incredibly written and performed as it is addictive to watch. The 10-episode first season follows morning show host Alex Levy (Jennifer Aniston) as her career is upended by the fall-out from her co-host's embroilment in a sexual assault scandal. Her new co-host, Bradley Jackson (Reese Witherspoon), is a newbie to the national news stage, and a complete 180 from the type of people Alex is used to working with. Aniston and Witherspoon's acting meshes together perfectly in some of the best performances of their careers in this heavy, well-written drama series.
The White Lotus
Where to watch: HBO Max
A cultural phenomenon of 2021, The White Lotus follows several guests and employees at The White Lotus hotel in Hawaii as they lie, fight, and attempt to escape their realities at the resort. The stellar cast, plus the intriguing—and thought-provoking—plot are sure to leave you wanting more with every episode.
Squid Game
Where to watch: Netflix
Congratulations, you now finally have time to watch the most talked-about show of the year! Netflix's Squid Game is suspenseful, serious, disturbing, and thought provoking. The show features several characters who are falling behind in life for various reasons, and are invited to enter a mysterious game in which the prize is over $38 million. The games take place on an isolated island, and are based on popular Korean children's games from the 1980s—the catch is that losing the game means death. This show raises questions about what people will do for money, and is sure to have you eager to watch the next episode.
Nine Perfect Strangers
Where to watch: Hulu
Fans of Liane Moriarty's work—from her bestselling books to her TV series Big Little Lies—will love Hulu's Nine Perfect Strangers. Nicole Kidman and Melissa McCarthy star in this dramatic thriller in which nine individuals who are stressed from the realities of capitalistic society and consumer culture seek retreat at a health and wellness resort. The resort's mysterious leader, a Russian woman set out to heal the minds and bodies of this group of strangers, pushes these characters to their mental limits with each episode of this mystery series.
Ted Lasso (Season 2)
Where to watch: Apple TV+
Ted Lasso was one of the most popular comedy series in 2020, and the second season is sure to have you flashing back to the first time you laughed until you cried at The Office or Parks and Rec. In the first season of the show, American football coach Ted Lasso takes a trip across the pond to manage AFC Richmond, a struggling English soccer team. The show's titular character, played by Jason Sudeikis, is a kind and hilarious escape from everyday life, making this upbeat show a perfect one to binge over the holiday season.
Mare of Easttown
Where to watch: HBO Max
HBO's most recent hit series features Kate Winslet as the grief-ridden Mare Sheehan, a highly-skilled crime investigator who is put on the case of a missing girl in her small town of Easttown, PA. Mare, who is notorious among the locals for her stellar high school basketball career, is now a troubled cop who is determined to solve the murder and bring answers to the people of her town. Winslet's performance in this series is highly acclaimed, and the element of unravelling mystery will keep you on the edge of your seat through every episode.