I am one of those women that has always had big boobs. I even remember being a solid B or C cup in my freshman year of high school, so I've always had to navigate the world of finding the right bra and right clothes for them.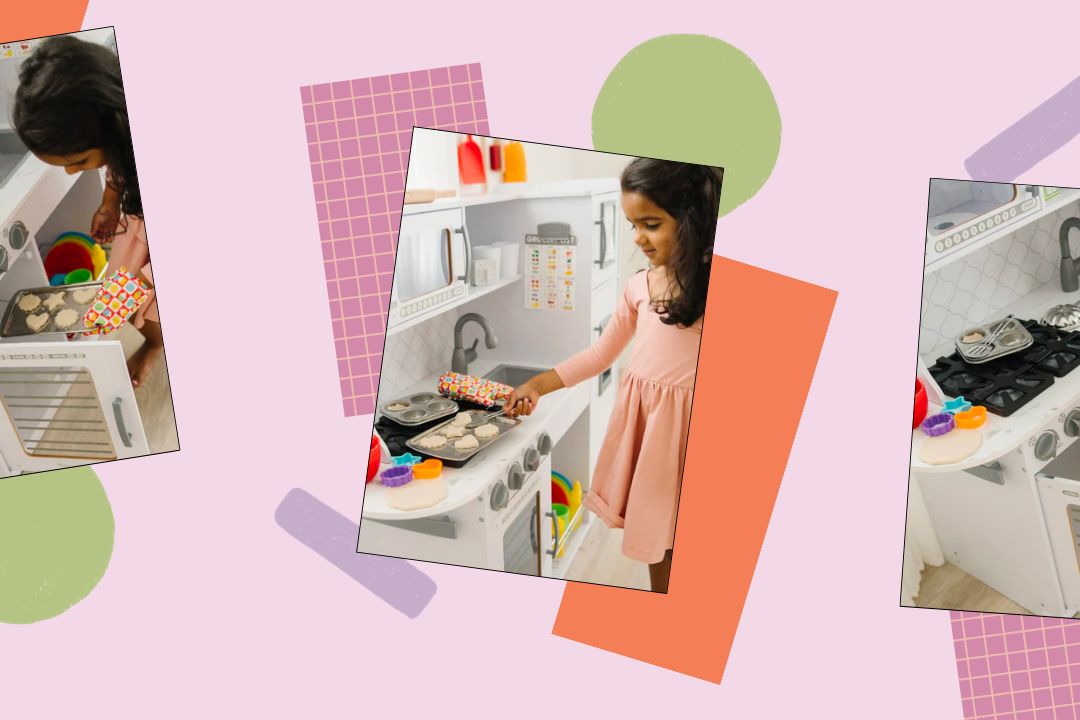 Fast forward many, many years and my breasts were the first ones to help me know there was something different with my body—my boobs got very, very sore. This sign mixed with not knowing when I had my last period is what led me to get a pregnancy test and find out that we were, in fact, pregnant. From this moment on, my boobs have changed quite a lot—not only during my pregnancy but also throughout my breastfeeding journey.
If I'm being honest, I haven't always had a great relationship with my boobs. Most of the time I feel self-conscious about their size and avoid certain items of clothing like scoop neck or V-neck shirts. And after giving birth and then exclusively breastfeeding for one full year, my boobs have changed again.
At first, I was frustrated with this as I was already beginning to navigate the changes my body had made from pregnancy and birth. But now, I'm choosing to change my mindset around how different my boobs are now and making peace with them instead—here's how. 
1. Give them gratitude
When I was pregnant, I knew I wanted to give breastfeeding a try, but you never know how that will turn out. I jokingly said to anyone who asked me if I was going to breastfeed, "I didn't have big boobs my whole life for nothing! It had to have been so I could breastfeed!" Truthfully, we never know what our breastfeeding journey will be like, and I am grateful that I was able to exclusively breastfeed for a year with my son. 
When I look at my boobs in the mirror and wish they didn't hang the way they do or would stop leaking breastmilk even though I've stopped nursing, I try to stop myself and give them gratitude. Sure, if I had a magic machine that could help me pick out my "perfect" boobs, they may not look exactly like this, but these imperfect boobs helped me feed my son for 365 days, and that's worth a little "thank you" from time to time.
2. Learn about what's changed
This part may seem boring but it doesn't have to take very long. I can't tell you the last time I was properly measured for my bra size, and I can say firsthand how big of a difference having the right size bra makes. It is not fun to tug and pull at your bra all day long and that all stopped the day I went and found out my correct bra size. Now that I know this, the bra shopping experience is more fun and less daunting than before.
3. Dress them up
I have never put too much thought into my undergarments. For many years, I've gone to Target or Gap to get the same kind of underwear and bra I've always had and moved on with my life. Now that I am learning to reconnect with this new body of mine, I want to look on the outside how I'm working towards feeling on the inside. I'm no Victoria's Secret model and I don't even aspire to be, but I do enjoy a cute (maybe even sexy) bra every now and then. Rather than going for my go-to classic black, white, and nude colors, I've been having fun playing with colors that look great on my skin tone and even patterns that are fun. Bonus points if you get the matching underwear to go with it! 
Looking for a new bra? Here are a few of our favorites: