Getting dressed while pregnant can seem like a major chore. While most days you might opt for leggings, it's nice to have a handful of well-fitting maternity clothes for when you're ready to go a step above sweats. Whether you're anti-maternity wear or are excited for an excuse to shop for new clothes and your new body, finding the best maternity jeans is an integral part of growing your maternity wardrobe.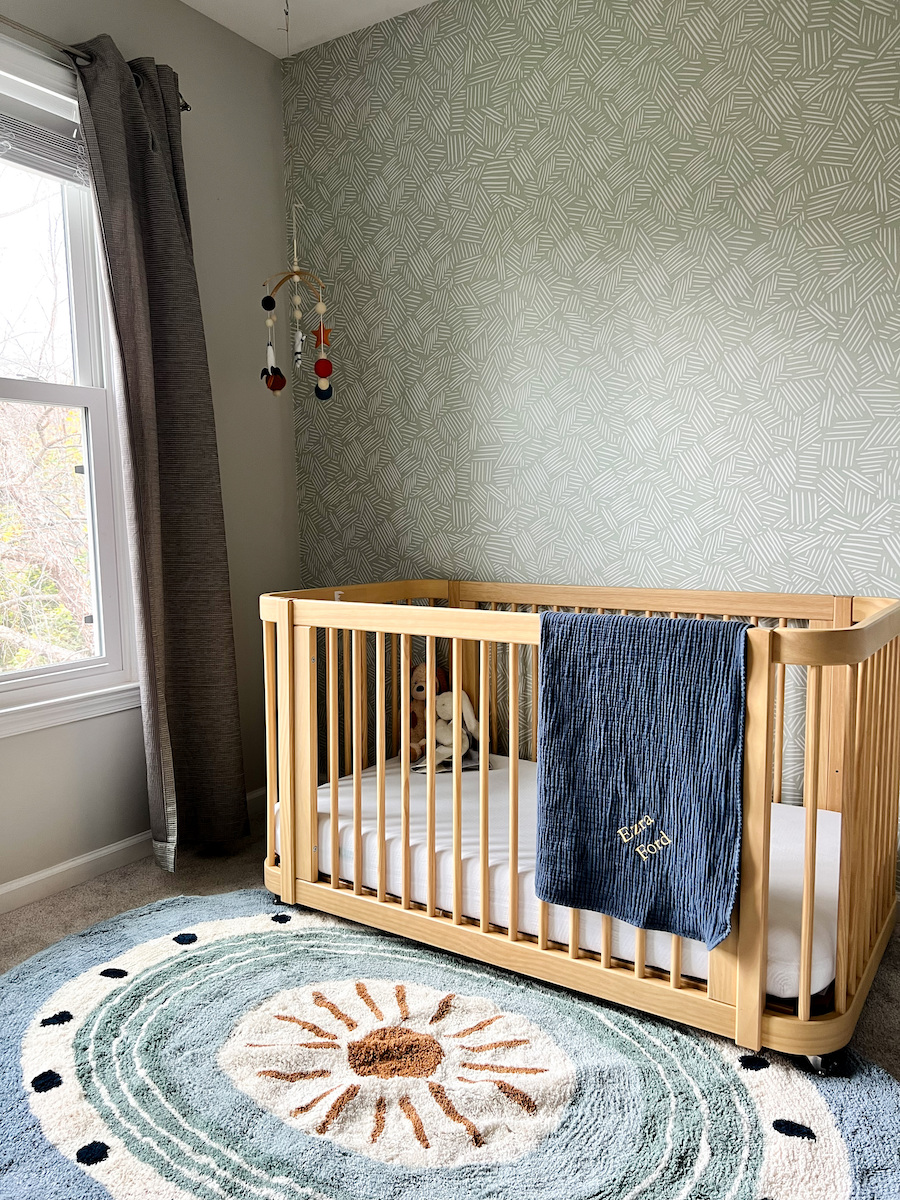 editor-favorite crib brand Nestig just released gorgeous new wallpapers that will easily transform any space 😍
There are a couple of things to consider when purchasing the best maternity jeans. First, find a pair that you feel comfortable and confident in. Some styles have over-the-bump paneling while others have stretch side paneling to help keep your jeans in place. Try on a few pairs and see what works best with your body and bump. Move around, do some squats and lunges, and make sure the jeans are staying in place and not sliding down your belly.
Look for soft and fitted fabrics that have some stretch. And by stretch, we don't just mean around the belly. Typically, it's not only your belly that'll be expanding, and you'll want something that will fit up until your due date.
Next, consider the price. Maternity clothes can have a relatively short lifespan, but splurging on a pair you absolutely love can be worth it. You'll get plenty of wear out of them, and you can save them for future pregnancies, sell them secondhand, or pass them along to a pregnant friend when you're done. But, of course, not all of us have the budget to spend $100+ on maternity jeans, especially with all the other expenses that come with a new baby.
So we're sharing 13 pairs of maternity jeans that we love, including budget-friendly styles and worthwhile splurges.
Skinny and Straight Maternity Jeans
Distressed Maternity Jeans
Shopbop
This dark distressed denim is flattering, comfortable and even a little bit edgy.
Gap
This over-the-belly distressed look is ideal for casual date nights, which we highly recommend taking advantage of while you're baby-free.
White Denim Maternity Jeans
Shopbop
This cropped white pair is great for shorter women and made with super-stretch denim for extra comfort.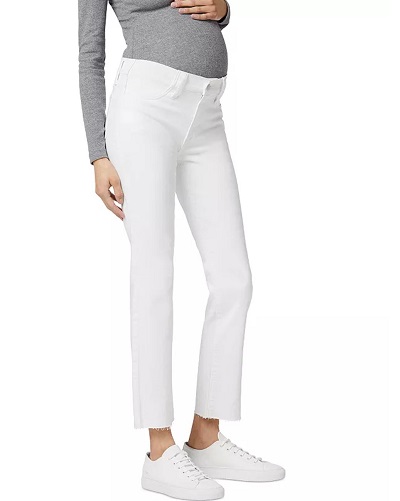 Bloomingdale's
This under-the-belly style is comfortable for late pregnancy and are a nice crisp white for summer.
Maternity Overalls
Gap
Nothing is cuter than a pregnant woman in overalls! Plus, these have ample paneling, allowing space for your growing belly.
Hatch
White overalls might seem bold, but we recommend wearing lots of white before baby arrives (because when you have a baby or toddler, expect stains often). It's a bit of a splurge, but as your body changes, you should have options that you really love.