Few activities in life are as enjoyable as watching live music. It's one of those things I'll never turn down. Will I spend far too much to see someone I've been obsessed with since 13? Obviously (looking at you, Taylor). A friend bought tickets to someone I've never heard of? I'm there. A local artist is putting on a show at my favorite winery? Say no more. But with each and every "yes!" that leaves my mouth, I'm left with a typical Grinch moment: "But what will I wear?!" Each type of concert is different, meaning the concert outfits will vary.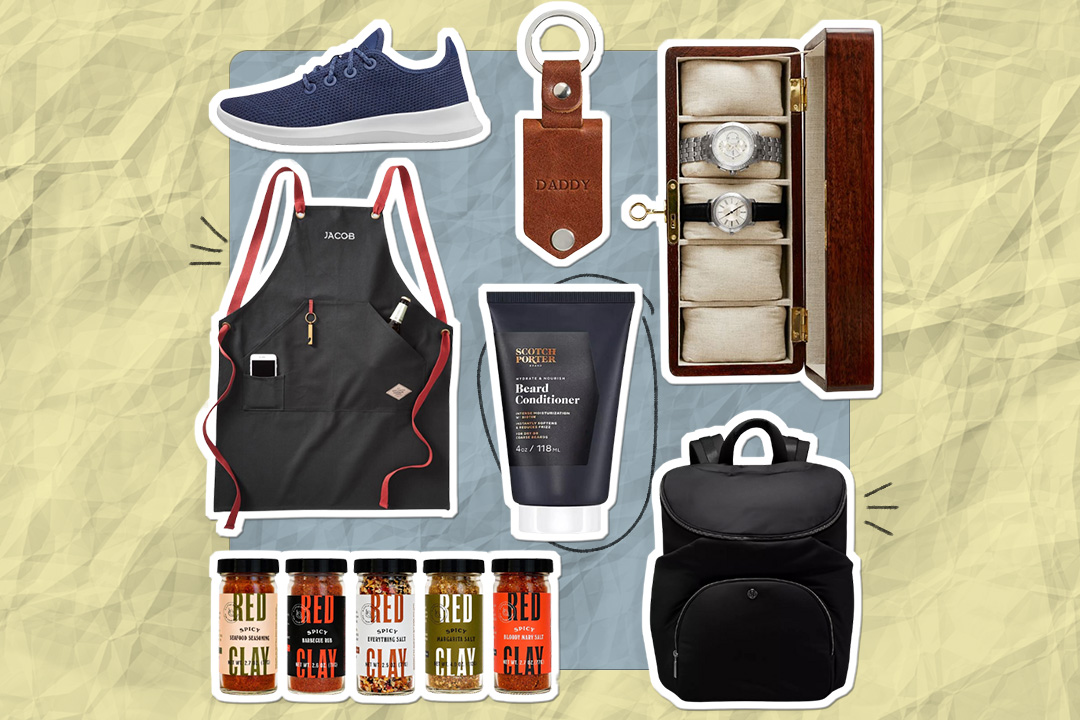 june 18 is coming up fast — have you started shopping yet? 😎
While I'm a firm believer that everyone should wear whatever they feel best in no matter what the event is, having a little guidance and inspiration never hurt anyone. That's exactly what we're presenting here today. We've put together concert outfits for all genres and types of concerts—from a local street festival to a stadium show—to inspire you for your next event.
Country Concert or Festival
Summertime is made for country music concerts and festivals. It's only right that our outfit include cowboy boots—one of my personal favorite trends of the year. Not only are they adorable, but they pair perfectly with a simple dress. We also included a fun denim jacket that adds just a little something western to the look. Whether you're heading to a stadium to see Luke Combs, or kicking the dust up at a festival, you'll be concert ready.
Cowboy boot pro-tip: They can take a little while to break in, but once they are, they're the most comfortable shoes. Don't be afraid to throw some bandaids and even duct tape on the heels of your feet with some thick socks the first few times you wear them.
Shop this look:
1. denim jacket
2. sunglasses
4. cowboy boots
Local Show
As the weather heats up, more and more local places will be hosting live music. Breweries, wineries, parks, and more will be hosting local artists and we won't want to miss out. For a low-key event like this, we suggest opting for concert outfits that are comfortable, casual, and cute. A crochet dress is on trend right now—thanks, in part, to editor-favorite TV show Daisy Jones and the Six, and we think it's only right to take part in the fun.
Shop this look:
4. straw tote
Outdoor/Street Festival
Maybe you're heading to a street fair or market type of event that will be hosting live music. In this case, you may be doing some more walking than a typical concert event. That's why we paired these comfortable (and adorable) flat sandals with a breathable and flowy dress that we can feel comfortable in all day long. The hat will be a life-saver when the sun is beating down, and the cardigan may come in handy when it goes down.
Shop this look:
1. straw hat
2. cardigan
3. maxi dress
Pop
Pop concerts, like the Eras Tour or Harry Styles, are some of the most fun to attend because they give us an opportunity to really be creative with our concert outfits. We know our favorite pop artists are going to step out of the box while putting on a high-energy show, so why can't we? These satin wide-leg pants are just edgy enough to elicit a few, "Where did you get those?" while being comfortable enough to spend a whole night in. Plus, we'll take a monochrome moment with the matching bodysuit any chance we get. Finish the look with some gold accessories, including a stadium-approved crossbody bag.
Shop this look:
The Classics
While my dreams of ever attending a Woodstock festival are more wild than stepping foot on Mars, I'll take what I can get by attending concerts of the classics whenever I can. Inspired by Elton John, Bruce Springsteen, Stevie Nicks, as well as classic rock legends like AC/DC and Lynyrd Skynyrd, this outfit was intended to give all of the '70s and '80s vibes. There's something uniquely nostalgic about a long flowy skirt and a denim vest.
Shop this look:
1. denim vest
Millennialcore, AKA early 2000s punk rock
All of my Millennial dreams came true the day Blink-182 announced their 2023 tour, and I was instantly taken back when I threw on their music in honor of the announcement. Not to mention, I'm still holding out hope that I'll get to see some of my other favorites like P!nk and Paramore on tour in the future. It's only right that an outfit for this type of concert include a throwback staple of the times—the skort—paired with a bodysuit and a checkered sequin shacket that exudes cool. Doesn't this pattern remind you of your old checkered Vans?
Shop this look:
1. bodysuit
3. shoulder bag
4. skort
Hip-Hop
Some big name hip-hop artists are heading out on tour this year as well, like Drake, Lil Baby, and even a throwback favorite—T-Pain. For those of quick enough to get our hands on tickets for these shows, we're going to need the perfect outfit. While a good go-to for hip hop shows is leather pants, summer time is usually too hot for this option. Instead, opt for these fun and highly-comfortable cargo pants that make the perfect statement while being functional.
Shop this look:
1. corset top
2. cargo pants