Earlier this year, as a busy summer wrapped up and kindergarten was right around the corner, I realized what a time warp the last few months had been. I was longing for just one day of quiet, sleeping in, disconnecting from my laptop, and spending time with my bestie—who is also a busy mom. It was during this daydream that I realized my friend had never been on a trip that required a flight for fun since she became a mom. So, I decided to make a best friend getaway happen for us.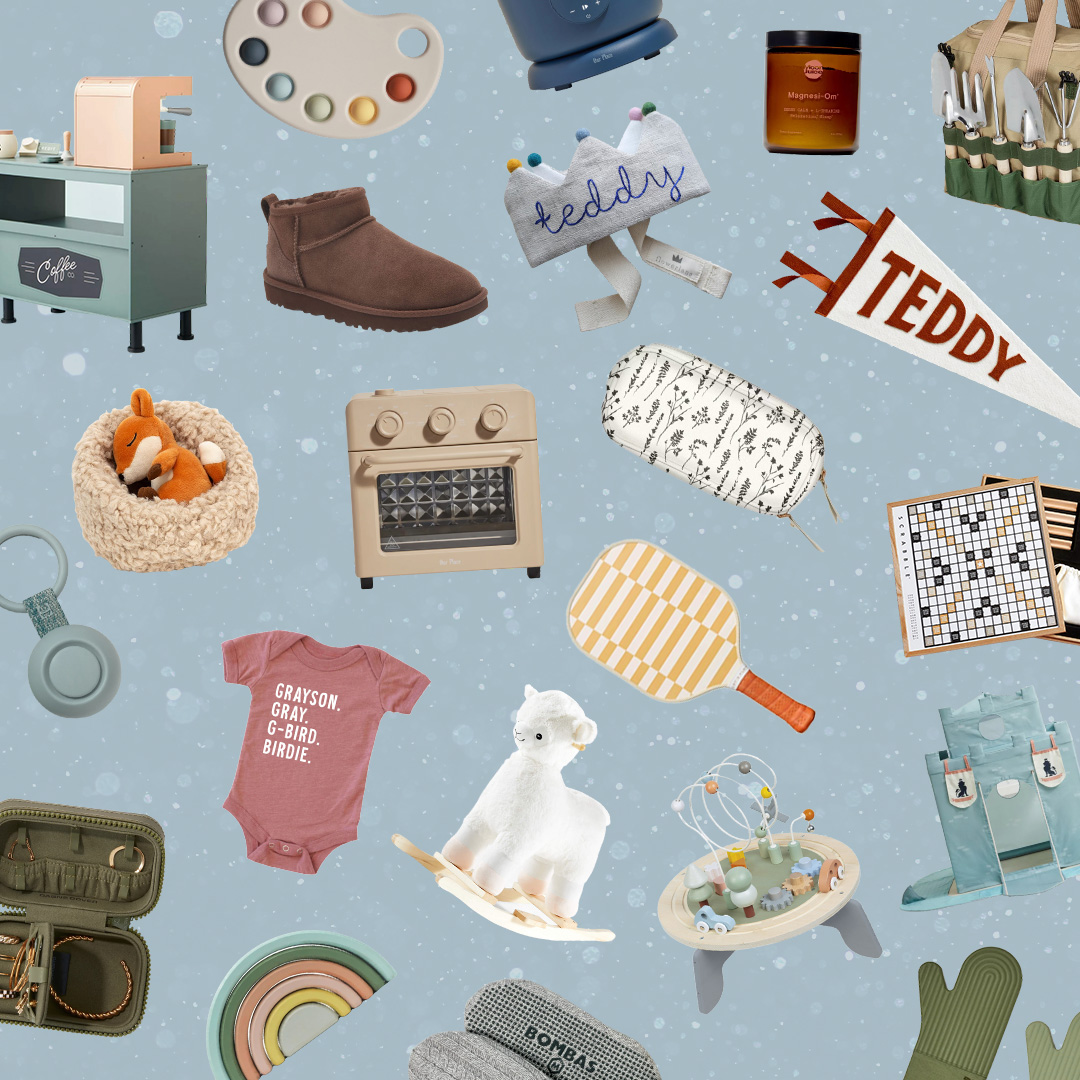 everything you need to ace holiday gifting this year 🎁
But instead of a girls' weekend in Vegas or a night out on the town in nearby New York City, we opted to go on a bit of a less traditional girls' trip—the beautiful beaches of Puerto Rico—where mostly couples surrounded us. It turned out to be a great getaway and just what we needed for a bit of rest and reconnection, and now I think everyone should go on a "couples trip" with their best friend too.
Where We Went
We didn't want to fly too far, but knew we wanted sunshine, sleep, and some good cocktails. So, we opted for San Juan, Puerto Rico. We found a resort that had the perfect combination of beach access, great reviews, a spa, and a pool bar (an essential). At the Caribe Hilton, we were able to find affordable rates and a hotel that checked all the boxes with a ton of food options, boutique shopping, some really cool history, and most importantly, a Starbucks on-site. (Moms everywhere can relate that this was a serious selling point, for real.)
We liked that the hotel was easy to get to from the airport while also being close to Old San Juan so we could take in the sights and scenes, but alas, we never left the resort. Which was exactly what we needed for our quick getaway.
What We Didn't Do On Our Bestie Trip
Neither of us had ever been on a girls' trip like this before. We had done our fair share of bachelorette parties, girls' trips, and couples trips but never just ourselves and a friend. It turned out to be a total game-changer.
For the first time ever, we had no itinerary. No alarms. We only made one dinner reservation and one spa reservation. Other than that, we were free birds with no agenda, nobody to feel obligated to "celebrate," and ample time to do whatever we wanted whether it be alone, or together. It was so freeing.
For a small moment in time, a long weekend, we did whatever the heck we wanted, when we wanted to. (And when my period decided to come with a vengeance and out of nowhere—because, of course, it did—I had nobody but her to explain to, no plans to cancel, and no real reason to feel guilty for spending a few extra hours in bed.)
We didn't get dressed up. Didn't spend hours getting ready. One night, I only threw on mascara before grabbing dinner, and I let my hair air dry. There was no pressure of knowing the night would be heavily photographed and end up on social, and because I was only traveling with my best friend, I had quite literally nobody to impress. She's already seen me, in all my glory, in all of life's phases—including when I was still trying to figure out how to breastfeed my newborn on her couch, while both baby and I were crying, boobs out and all.
What We Did On Our 'Couples' Bestie Trip
We laughed a LOT.
When we were offered a shot of possibly suspect tequila at an airport liquor store right after getting off the plane, we took it first. Asked questions later. At the hotel bar, we took another shot—at 1 p.m. Prior to this, I hadn't taken a shot in at least four years.
We went to bed at 7:30 p.m. one night.
Inspired by our youth, we remembered how to block our phone numbers and attempted to prank call some of our closest friends we've had since high school.
When one of our kids FaceTimed us crying, the other helped to distract them and make them laugh instead.
We talked in person, in real life, instead of through text or endlessly sending memes and TikToks to one another as our main form of communication.
We reminisced, there were some tears, there were a lot of laughs, and by Monday afternoon we were back home with our babies.
In short, it was everything. And I think every mom should take a "couples trip" with their bestie.