Recently, my daughters were given a free dollhouse that has been lovingly passed from neighbor to neighbor in our community. Despite their fight over whose bedroom would be home for the new dollhouse, it brought about some cute imaginative play between the two of them and brought back some memories from my own childhood.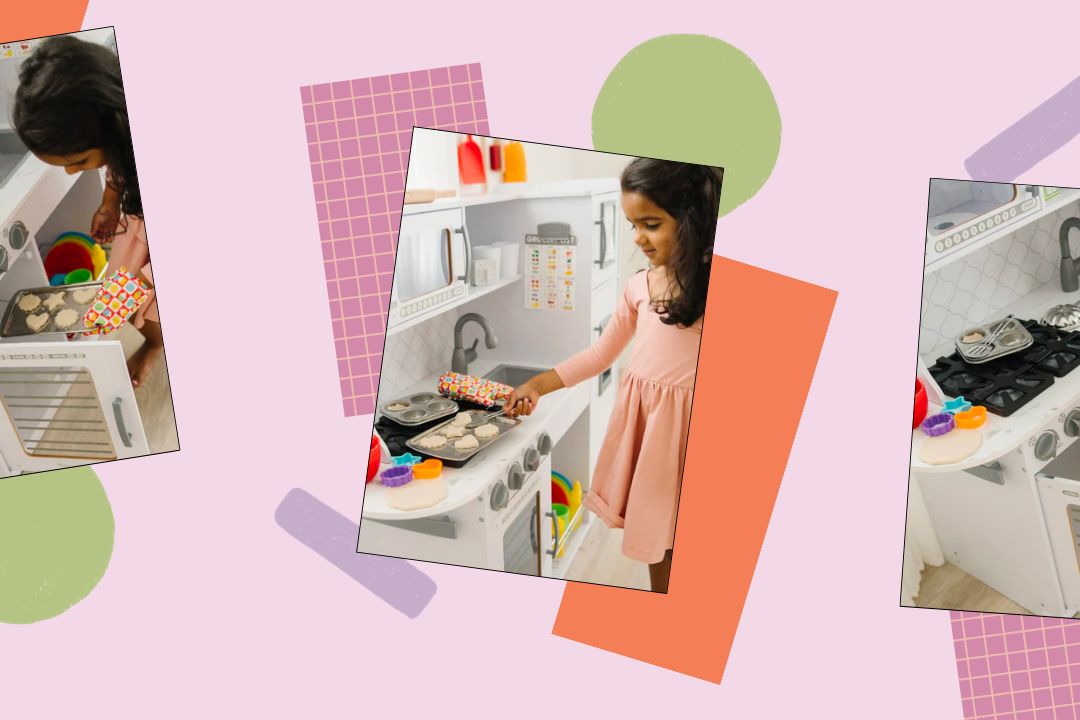 My best friend and I would spend hours playing with Barbie houses in her basement, and when we were a bit older, we each received dollhouses for our birthdays. They were the kind of plain wood dollhouse where you could paint the outside and outfit the inside with tiny furniture, wallpaper, and more. I remember a mini Pepsi can cost us 50 cents of our allowance, which was a lot of money in the '80s but were deemed a necessity for our tiny dollhouse kitchens.
Today, similar to the Ikea kitchen hacks, creative and Pinterest-loving moms are giving us gorgeous and playful dollhouse hacks with modern decor ideas so the Barbie houses and dollhouses of our youth don't have to be an eye-sore in an otherwise adorable bedroom or kid's playroom. Plus, dollhouses encourage imagination and pretend play, both important pillars of childhood development.
Here are some of our favorite dollhouse hacks from around the web, including a number of gender-neutral options because playing with dollhouses should be fun for everyone!
Feeling inspired? Get started here: