Before I was a parent, my memories of driving in cars with children were stressful. The process of getting into the car was confusing, and if car seats were being transferred, it became a game of patience. So when I was pregnant, I knew I'd appreciate the ability to get my newborn son in and out of our vehicle with ease.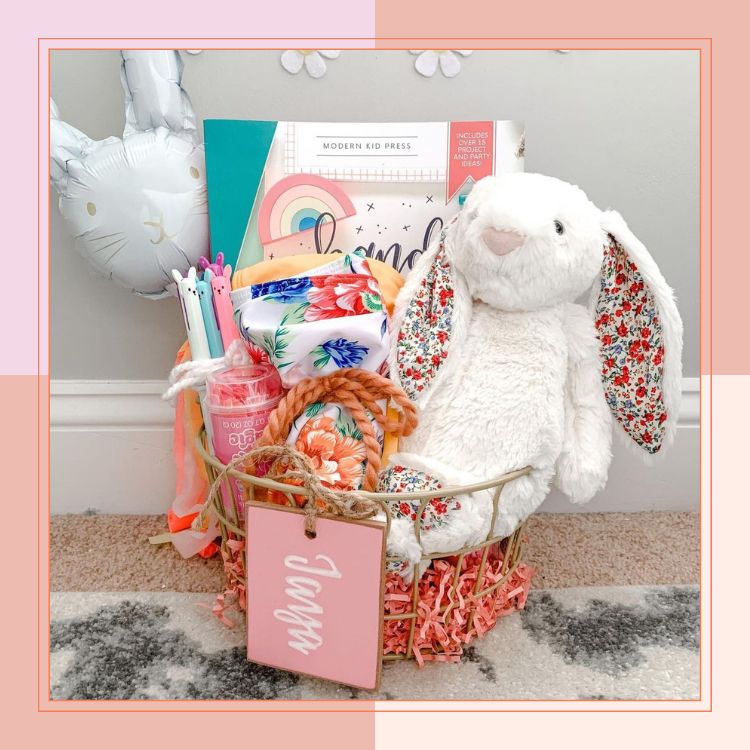 everything you need to get ready for the Easter Bunny's visit on April 9th! 🐰
Everyone has different priorities for where they spend and where they save on baby gear. I was willing to splurge on comfort and convenience. That's where the Doona Car Seat and Stroller came in. Its "travel system" is the first of its kind, meaning it's a rear-facing infant car seat that doubles as a stroller with a button click. The stroller's integrated wheels are built right into the base of the car seat. The travel system comes at an investment price, though, so many parents might wonder whether it's worth the $550 price tag. Here, I'm sharing answers to common questions about the Doona based on my experience—including whether I thought it was worth the cost.
What comes with the Doona?
Out of the box, the Doona comes ready to use. It was important to me to choose a safe and tasteful car seat, and I wasn't disappointed. My husband and I felt safe knowing our son would be protected by Doona's car seat safety features like side impact protection and anti-rebound handles. When using the stroller, it has a water-repellent, UPF 50+ sun canopy in a color of your choice. (We went with the 'Racing Green' color!) I loved having a sunshade on the car seat on sunny days.
While Doona provides add-on accessories from cup holders to footmuffs, the only Doona accessories we bought were extras of the LATCH Base and vehicle seat protectors for my husband's car. It made it easy—and cost-effective—to switch between vehicles. As a bonus, it also meant I could avoid unnecessary re-installation of the car base.
How long can your baby use the Doona?
The Doona Car Seat and Stroller's limit is 35 pounds and up to 32 inches. The reviews left us worried about whether our son would grow out of the Doona Car Seat and Stroller too soon. Some reviewers said that their child grew out of it in three months, and it wasn't worth the cost. I was willing to take that chance. I was already nervous about parenting with a disability, so I wanted to invest in convenient options.
Our son was able to use it for 20 months as a car seat and a stroller. However, one consideration to note as your child grows is they may want to look out at their surroundings—and not only at the person pushing the stroller. After fourteen months, we bought a new stroller only because we wanted him to be able to sit up and look around more on zoo or museum trips. But I wouldn't trade the time I was able to look down on him, either. Had it not been for wanting him to see more, we would not have felt the need for another stroller until he outgrew the size requirements.
Is it easy to use the car-seat-to-stroller transition feature?
It took us about three tries to get familiar with transitioning from car seat to stroller. The process afterward was seamless. You don't even need to remove the baby from the stroller. The removable interior material was washable and made cleaning up simple. Locking into place on top of the LATCH Base was also easy.
The swift move from a stroller to a car seat was such a welcome relief, especially during unfavorable weather or when my son fell asleep during errands. Not having to lug the heavy car seat was a new mom win! 
How did the Doona stand up to everyday use? 
The Doona Car Seat and Stroller has a two-year warranty, but we didn't have any issues with quality or durability. It held up through the seasonal elements and felt sturdy. The Doona is easy to navigate, the wheels locked as intended, and the handlebar never stuck. We could easily use it if we choose to have a second child.
Is the Doona worth the cost?
For me, yes! Having something as intuitive as the Doona Car Seat and Stroller simplified my first two years as a new mom. In those pivotal postpartum moments, all the little things helped. The convenience was priceless post-C-section. It was also convenient later when I was exhausted or if it was cold outside. The Doona was especially helpful on the days when my mobility was limited and my chronic pain was high.
I cannot recommend the Doona Car Seat and Stroller enough, especially if you live in the city, don't have a car, or only have one car. It's also ideal for travel with babies as it fits down the aisle of an airplane and can be used (without the base) as a car seat on most airlines, according to Doona's website. Not to mention you can use it as both a stroller and car seat when you reach your destination.
When it comes to the $550 cost, it's worth noting that the cost of an infant car seat and a stroller separately is pretty comparable. After my son outgrew the Doona, we bought the Even Flo EveryFit 4-in1 Convertible Car Seat ($209.99) and the Baby Jogger City Mini GT2 All-Terrain Stroller ($399.99). Together, they cost $609.98, $59.98 more than the Doona Car Seat and Stroller.
To me, $550 was worth making my day-to-day as a new mom more convenient for 20 months. I'm only now disappointed that Doona doesn't have bigger car seats for my growing son. But the Doona website's FAQ hinted that it might be an option in the future. My husband and I loved the Doona Car Seat and Stroller. For me, it was 100% worth purchasing, and I have no regrets.
Doona
Doona's innovative all-in-one travel system includes an infant car seat that's got its own compact stroller and integrated wheels built into the base.
6 color combos available
4 colors available
Doona
This special Doona™ Midnight Edition features a diamond shape seat cover, black anodized aluminum, and faux-leather accents through out. Plus a complimentary Doona Midnight Essentials Bag and a black faux-leather handlebar cover.