Each year, as the summer winds down and we start preparing for things like back-to-school season, many of us get an old familiar feeling. Almost out of the blue, we wake up one morning and feel an ever-so-slight chill in the air. For some, with the breeze comes a bit of dread for the end of summer and winter days ahead. For many, though, there's an exciting anticipation for what's to come.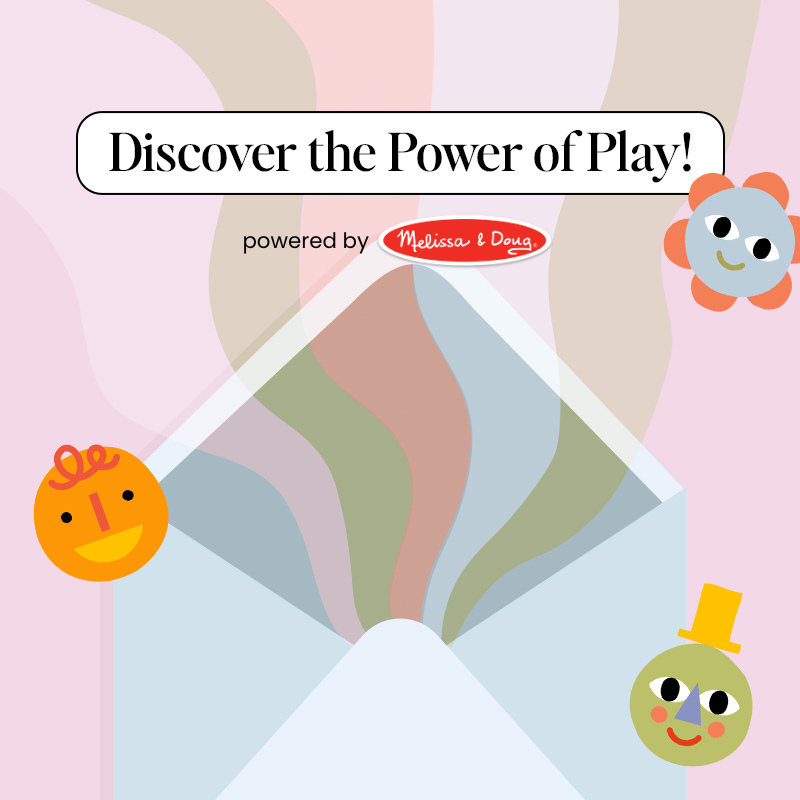 make the most out of every moment with your little one
Those of us excited for the season change know what we have to look forward to. We're ready for the cozy life and perhaps an excuse to slow things down a bit after the hustle and bustle of summer. No matter which end of the equation you land, there's no denying that fall is one of the most vibrant seasons of the year.
This time of year has been the inspiration for pieces of literature, TV series, and more. We wanted to take all that autumn brings a step further by diving into all of the baby name inspiration the season has to offer. Whether you're expecting a little one this fall and want to pay homage to their birthday, or simply love this time of year, you're in the right place. For 60+ fall baby names as beautiful as the most colorful season, look no further.
60+ Fall Baby Names
For Girls
Aurelia
Each year, many of us have the opportunity to watch the green leaves of the trees turn to a warm golden color, even as the temperatures themselves become chillier. That's why this highly unique Latin name meaning 'golden one' is perfect for our list of fall baby names. We know a little one of this title will have no problem staying golden.
Aurora/Rory
Meaning 'dawn,' we can't help but think of the colorful phenomenon of the Aurora Borealis when we hear this earthly name. We included it as a reference to the Northern Lights which can be viewed by lucky individuals each year starting in early fall. Not to mention, Rory is the shortened version of one of the main characters in our favorite fall rewatch, Gilmore Girls.
Autumn
Of course, this feminine name defined as the beloved season itself had to be included on our list. But trust us, it will still be in style long after the season ends.
Daphne
Not only does this pretty earthy name refer to the laurel tree, but it also reminds us of one of our favorite characters on the spooky kids' television show, Scooby Doo.
Ivy
If one thing's for sure about fall baby names, it's that they're very nature-inspired. This moniker fittingly means 'vine,' and brings to mind a vision of an old brick building engulfed in the woody plant.
Maple
While certainly one of the more unique names on our list, it doesn't get much more fall than this. We're instantly reminded of the luscious maple tree whose leaves beautifully transform throughout the season.
Marigold
While fall is more well known for the changing trees, this name meaning 'golden flower' seems just as fitting for our list. Plus, fans of Downton Abbey will likely be reminded of the character of the same name from the period piece.
Opal
October babies are uniquely familiar with the opal gem, as it is the birthstone of the month, making this title highly fitting for babies born in the quintessential fall month.
Raven
Nothing says 'fall' quite like Edgar Allen Poe and his gripping tales. This name references one of his most well-known works, "The Raven." But we know without a doubt the day you bring your little one home with this moody name, it certainly won't be a midnight dreary.
Sabrina
We had to reference another of our favorite fall rewatch shows, this one being Sabrina the Teenage Witch. Whether you were a fan of the '90s sitcom or found yourself watching Netflix's Chilling Adventures of Sabrina recently, either offers great fall-centric baby name inspiration.
Sage
A little one of this name is sure to grow up to be 'wise' and hand out plenty of clever advice. Plus, she will likely have the same calm and positive energy as the spiritual practice of burning this herb does.
Teresa
Autumn is historically known as the harvest season. Therefore, including this warm feminine name meaning 'the harvest' was only right.
More Fall Baby Names for Girls
Amber: French and Latin origins meaning 'amber-colored.'
Ginger: Referring to the reddish-orange color.
Goldie: Yiddish origin meaning 'made of gold.'
Hazel: British origin meaning 'hazel tree.'
Heather: British origin meaning 'evergreen flowering plant.'
Olive: English referring to the Olive tree whose fruits turn red during the fall.
Ruby: Latin origin meaning 'deep red precious stone.'
Sapphire: Hebrew origin meaning 'blue,' September birthstone.
Saffron: Arabic origin meaning 'yellow flower.'
Scarlett: French origin meaning 'red.'
Sienna: Italian origin meaning 'orange-red.'
For Boys
Casper
'90s babies lovingly know him as the friendly ghost. As if that wasn't reason enough to opt for this timeless name, we also love that it has Scandinavian ties and means 'bringer of treasure.' Fitting for a sweet baby boy who's the treasure of your life, if you ask us!
Franklin
We went a little off the beaten path, or should we say trail, for this one, and were inspired by the mountain town of Franklin, TN. Known as one of the best places in the US for leaf-peeping, it doesn't get much more fall than this.
Griffin
Along with ghosts, goblins, and witches, fall's beloved spooky holiday, Halloween, also encompasses mystical creatures. You may recognize this winged creature that has the body, tail, and legs of a lion, and the head and wings of an eagle. Fans of Harry Potter will also equate this to the noble beast referenced throughout the series.
Hunter
Outdoorsmen and women know that fall brings the return of hunting season. Whether you participate in the activity or not, we can appreciate the British meaning of this masculine name, 'pursuer.'
Jack
Drawing inspiration from the beloved Halloween traditions of carving pumpkins, we were inclined to include this name in honor of the traditional jack-o-lantern.
Lennox
Trees dominate the fall aesthetic. That's why it was only right we include this edgy Scottish name meaning 'with many elm trees' or 'elm grove.'
Radley
For a name with both fall and literature ties, consider this distinctive title. Meaning 'red meadow,' we are both reminded of the colorful elements of autumn, as well as the misunderstood character, Boo Radley, of Harper Lee's To Kill a Mockingbird.
Rowan
This name is not only fit for a 'little redhead,' but also references the Rowan tree that blooms in the spring but changes color in the fall.
Sawyer
You may instantly think of Mark Twain's Adventures of Tom Sawyer upon hearing this name. For a child just as adventurous, and likely hardworking, consider this nature-inspired name meaning 'woodcutter.'
Whitman
There's something about sitting down with a cup of hot tea and reading some poetry in the crisp fall air that can't be beaten. If you agree, you may enjoy this name inspired by none other than celebrated poet, Walt Whitman, who has several works dedicated to the season.
Wilder
For a title as old as the autumn harvest, consider Wilder. Dating back likely to the 10th century, this name embraces the outdoors and means fittingly means 'wild' or 'untamed.'
Woodrow/Woody
Speaking of the great outdoors, you may consider this edgy option for a little boy. It holds the meaning of 'row of houses by a wood.'
More Fall Baby Names for Boys
Adam: Hebrew origin meaning 'son of the Red Earth.'
Archer: Latin and English origins meaning 'bowman.'
Bruno: German origin meaning 'brown.'
Dunn: Gaelic origin meaning 'brown.'
Forrest: English origin meaning 'of the woods.'
Heath: English origin meaning 'heathland dweller.'
Leif: Had to do it 🍂 Scandinavian origin meaning 'heir.'
Reed: Old English origin meaning 'red.'
Gender-Neutral Fall Baby Names
Aki
One of the more unique titles on this fall baby names list is this short but sweet option perfect for anyone born in chilly the season. The Japanese name fittingly means 'born in the autumn.'
Aspen
Of all of the trees that change colors in the fall, the Aspen tree might be our favorite. Meaning 'quaking tree,' we love that the sound of this name puts us right in a rainy mountainous forest.
Aster
While most flowers are brought about by May showers, we love that the Aster flower blooms in early fall. Plus, we love that this name means 'star,' making it fit for the new star of the show in your life.
Baize
Venture with us to France to track down the origins of this name meaning 'dark brown.'
Bryn
It's only right we spend as much time outside as possible before the cold winter months keep us indoors. If you concur, consider using this gender-neutral name meaning 'hill' for your little explorer.
Hawthorne
Any reader is likely familiar with the author of The Scarlet Letter and The House of Seven Gables, Nathaniel Hawthorne. Anyone who's been to Salem, MA, thee fall travel destination, may also be familiar with the house that inspired the latter of his works. As if that weren't enough, the name itself is also nature-inspired meaning 'where hawthorn trees grow.'
Jora
Fall is marked by brisk breezes, overcast clouds, and a chilly rain shower here and there. Choose a name that perfectly encompasses the cherished gloomy season with this Hebrew name that means 'autumn rain.'
Montgomery
If you, too, are so glad to live in a world where there are October's, this name may be a perfect choice for your little one. Inspired by the author of Anne of Green Gables, Lucy Maud Montgomery, is this name meaning 'mountain belonging to the ruler.'
Oakley
Inspired by one of the trees whose leaves change color later in the season is this moniker meaning 'meadow of oak trees.'
Sparrow
While ravens may be the bird of the season, there certainly will always be a place for the 'small' and 'chirpy' bird with an edgy title. While typically seen as a girl's name, Sparrow hit the boy name radar in recent years, especially with Nicole Richie and Joel Madden choosing it for their little boy in 2009.
More Gender Neutral Fall Baby Names
Carmine: Latin origin meaning 'deep red' and 'song.'
Laurel: Referring to the laurel tree.
Linden: Referring to the Linden tree.
October: Referring to the eighth month.
Phoenix: Greek origin meaning 'crimson' and referring to the mythical creature.
Raine: Sanskrit origin meaning 'she is singing.'
Thu: Vietnamese origin meaning 'autumn.'
Wheatley: Refers to wheat being harvested.
Willow: Old English origin meaning 'willow tree.'