By all accounts, Mother's Day is a day to recognize, honor, and celebrate all moms and those people who are like moms in our lives—a day for moms and mom figures to both relax and indulge. Only sometimes, us moms end up doing the heavy lifting and legwork involved with a celebratory day (planning outfits, packing snacks, finalizing a menu, hosting, cooking, the list goes on and on), which kind of defeats the purpose of the day.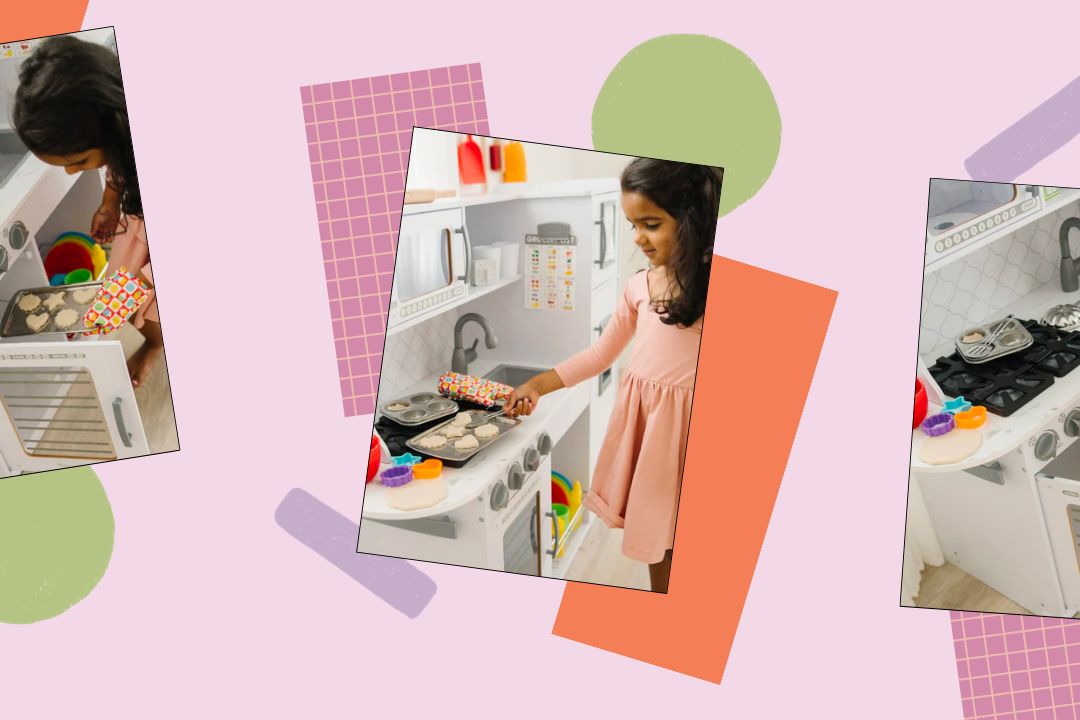 That's why we've partnered with one of our favorite brands, Kohl's, to bring you some of our favorite ideas for celebrating Mother's Day that won't leave the honoree feeling more burnt out than before. After all, moms come in all forms—from birth parents to adoptive parents, people who are like parents to us or our kids, grandparents to godparents, moms-to-be and moms who've experienced loss, moms of multiples and those struggling to become moms—there's no one way to define a mom, and there's no one way to celebrate either. Every mom is different, which means what fills one mama's cup may feel draining to another.
We've been working hard with our partner, Kohl's, to make it easier to celebrate all the moms and mother-figures this Mother's Day, from gift ideas to wardrobe inspiration, and now: 5 family-friendly ways to celebrate Mother's Day that you'll actually enjoy.
Read on for some ideas, and Happy Mother's Day!
1. Family Picnic
Put your kids and/or your partner (if you have one) in charge of planning a family picnic and see what they come up with. Maybe it's in the backyard or involves a trip to the park? Maybe it includes a menu of takeout from your favorite restaurant or the finest selection of your kids' favorite foods? Whatever the scenario, take yourself out of the planning completely to let your family surprise you—and remember to roll with whatever they plan. The beauty of this option is in the time spent together and the memories you make. Send a few hints for necessities to bring with these fun items that double as gifts (we have a few ideas for you below).
If you don't already have the goods for a family picnic, not to worry. We've done that part of the planning for you with a few of our favorite items from Kohl's, which is one of our go-to stores when we're out running errands because it's a one-stop-shop for just about anything we could need—from picnic necessities to gifts for the moms we're celebrating this year. Not to mention, we love the convenience of Kohl's curbside pickup option, that saves our sanity by letting us get what we need without having to unload and reload our kids from their car seats.
2. Movie Night
Movie night is a regular thing in our house because of the fun family bonding time, but also because it means we all get to sit down. Pro tip: let your kiddo(s) pick the movie (you can still pick the snacks—after all, it is your celebration), so they can stay entertained and you can really relax. Before my kids were old enough to really appreciate screen time or settle down for more than a few seconds to watch, I didn't fully understand the value of a Disney+ subscription. Now, I can't imagine living without it.
Want to add an extra special touch? Splurge on this at-home movie projector screen that you can set up somewhere different than your usual TV-viewing spot or even outside if you have the space.
3. Brunch at Home
Taking your kids out to a restaurant may not top your list of the easiest or most fun things to do. Instead of trying to wrangle your crew this Mother's Day, opt for a simple brunch at home that you don't have to be involved in planning or cooking. Maybe that means ordering takeout from your favorite restaurant. Or it might look like cooking together as a family (just remember to drop a few hints about your favorite foods to make sure they are a part of the spread). For some, it could look like taking it up a notch with an extra special brunch kit like this one from Harry & David, which also makes for a great option to ship to an out of town mama.
4. Family Game Day
Growing up, family game night (or in this case, game day) was one of my favorite family traditions. With virtually zero planning required, a Mother's Day family game day is the perfect mix of relaxation and laughter. With spring in full effect and warmer weather finally on the horizon, it's finally time to get the kids outdoors to burn off some energy—and we love these family-friendly games to get the whole family involved in the fun.
5. Garden Together
Speaking of getting the kids outside, we don't know about you, but ours seem to be in much better moods when they get to spend adequate time playing in the sunshine and digging in the dirt. That's why we love the idea of a family gardening day to celebrate Mother's Day. Grab your little helpers and plant some flowers, fruits, veggies, or other plants and watch them grow together. Don't have gardening supplies already? No problem. Check out a few of our favorite items to get you started below.
This post was in partnership with Kohl's but all of the opinions within are those of The Everymom editorial board. We only recommend products we genuinely love.