When it comes to raising a baby, there are a lot of big milestones to celebrate. Is anything quite as big and exciting as baby's first birthday? Of course, it's a celebration for baby, but it's also a major celebration for the parents. The first year of parenthood is full of challenges, worry, and sleepless nights, but also excitement, joy, and love. Celebrate how far you've come in the last year. Because no matter what the first year has been like, there's no doubt that it's been a wild ride.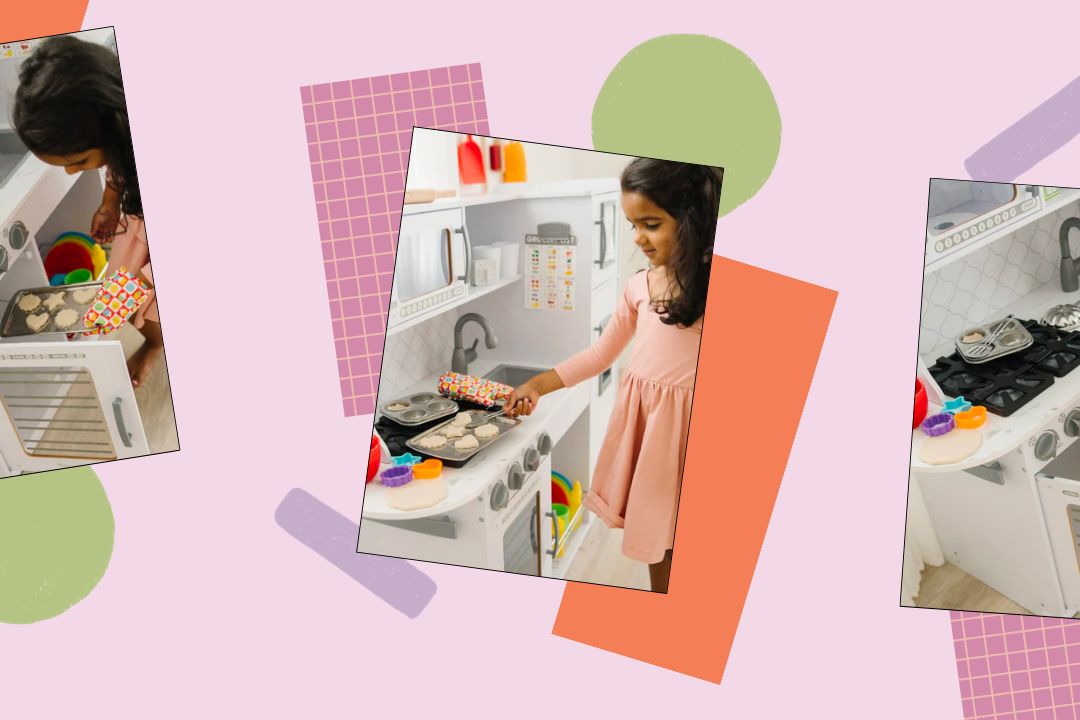 While there's a good chance your baby won't actually remember the party, you will make sweet memories during the celebration. From a smashed cake to playing with balloons to reminiscing about the last 365 days, the first birthday is a big deal.
Whether your little one's party is set to take place inside or outside, there are a lot of fun themes to explore that will make for some adorable photos. And remember: it's about celebrating parenthood and your baby's first birthday. While some of these party ideas lean towards more over-the-top gatherings, use them to spark inspiration as you create the right party for your family.
Below, check out 22 sweet first birthday themes to consider for your little one's big day.
Adorable First Birthday Party Themes
1. Babypalooza
Take baby's name (or nickname), add "palooza," and you've got yourself a party!
2. ONE in a Melon
Celebrate your sweet summer baby with a watermelon themed party. Serving refreshing watermelon treats might get messy, but a drooly watermelon baby is pretty cute.
3. Wild ONE
You can take this theme in a couple of directions, either with a party animal party or with a boho style soiree.
4. First Down
Celebrate the big first (year) down with a football-themed extravaganza.
5. Mickey Mouse Clubhouse
Is your baby obsessed with watching Mickey Mouse Clubhouse? If so, we love a Disney-themed party at any age. Say it with us: "Oh, boy!"
6. Rookie of the Year
Host a baseball-themed party to honor your little rookie.
7. Flower Power
This one might just be a good excuse to style your baby with a flower crown, which we fully support.
8. DONUT Miss the Fun, Baby is ONE!
We like this donut theme for the pun, but also because who doesn't want to dig into donuts at a party?
9. Mr. ONEderful
This theme lends itself well to a baby dressed in a tuxedo, which is going to be pretty adorable.
10. Magical Unicorns
The magical beauty of unicorns makes for a super sweet birthday theme. Unicorn style cakes are too cute to pass up.
11. A-ROAR-Able Dinosaurs
Celebrate with this a-roar-able dinosaur theme for your baby dino.
12. Milk and Cookies
Why not celebrate with baby's favorite food: milk!
13. Mystical Mermaids
Maybe you'll want to save this mermaid theme for a third birthday party (Under the THREE, get it?), but if you can't wait that long, it's super cute for a first birthday party too.
14. Teddy Bear Picnic
A perfect theme for your baby's backyard get-together.
15. Our Main Squeeze is One
Pucker up for a bright and fresh lemon-themed party.
16. Baby in ONEderland
This Alice in Wonderland gathering creates the sweetest little tea party.
17. Baby's BIG One
Want an original party theme that none of your new mom friends are going to expect? A Notorious BIG-themed party should set you apart.
18. Sweet as a Peach
Your sweet little one deserves a sweet theme to match, like this peach-inspired party.
19. You're the ONE that I want (Grease theme!)
An excuse to dress your baby in a leather jacket? Say no more.
20. Winter ONEderland
If you're celebrating in the colder months, create a snowy, mystical winter scene. And bonus points for this theme because you can save the decorations for a future Frozen-themed party, which your little one is bound to ask for in a couple of years.
21. Sweet ONE
Who doesn't love a candy or ice cream-themed party? So, maybe the babies attending can't actually eat all the treats, but the adults will love this sweet celebration.
22. First Trip Around the Sun
Celebrate your little one's first trip around the sun with an adorable space-themed birthday party.