When the pandemic—and twin babies—put her photography business on the back burner, Kate Barnes still kept feeding her creative side. She began planning photoshoots for her kids, which eventually led to planning epic birthday parties like this year's Bluey-themed bash for her twins, Arlo and Maeve. "It allows me to get creative and use my photography skills as well as spend lots of time with them while they are little," she said. "For now I only do it for fun for the twins, but who knows what the future holds!"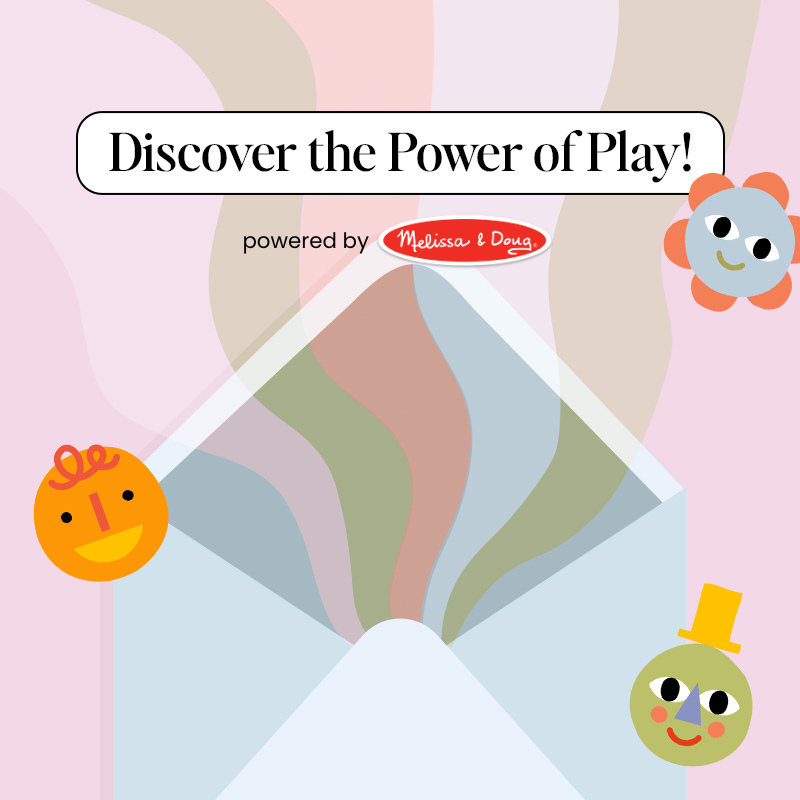 make the most out of every moment with your little one
As you'll see, it's clear she has a knack for kids' party planning. Colorful and playful, this Bluey birthday party has decor and details anyone will love, but especially fellow fans of the popular kids' show. Keep scrolling for plenty of inspo for throwing your own Bluey birthday party, plus Kate's advice on where to spend, where to save, and how to keep in mind the most important part of any kid's birthday party—making it fun!
Name: Kate Barnes
Occupation: Photographer
City/State: West Greenwich, Rhode Island
Kids Names/Ages: Arlo & Maeve, 4 years old
Party Guest Count: 12 kids + parents
A Bluey Birthday Party
How early do you start planning your kids' birthday parties?
I'm a little embarrassed to admit it, but I started planning their birthday party pretty early. Their birthday is in August and I think we settled on the Bluey theme back at the end of February/beginning of March. Once we pick a theme I start hunting for all the party decor, favors, etc. I like to start early because it allows me to take my time, find good deals, and make lots of the items myself.
How did you align on a theme both of your twins liked?
Since the twins are still young, it's been easy to have a theme they both love. I have a feeling as they get older that will change and I'll have to get creative, but for now, it's worked out okay. We'll tackle that beast probably next year for their 5th birthday.
There were a few contenders for the party theme—underwater and mermaids were high up there—but ultimately Bluey was the winner because the entire family is Bluey-obsessed! I mean, what's not to love about that show, even as an adult?!
Shop Bluey Invitations
Etsy | Paper Scissors Party Co
Etsy | Templates by EGY
What 'Bluey' decor did you DIY? What did you buy pre-made?
I actually DIYed quite a bit. The most involved project was the backdrop my husband and I built together. We made four large wooden arches on which I attached a balloon garland to the day of the party. It was the center of the entire party. Games, cake, photos, and presents all took place in front of it and I loved how it came out. For the "Adopt a Floppy" station, I reused a lemonade stand I built for a previous party and it worked out great. That's what I love about DIY, you can reuse what you've made over and over and change it to fit your next theme!
There are so many other details I love, but I'm pretty proud of the duck cake I made (recipe here!) The kids specifically requested that and were super excited when they saw the finished product.
Shop Bluey Birthday Party Decor
I also gave their playhouse a Bluey makeover. I added details to the outside to mimic the look of Bluey and Bingo's bedroom, complete with a faux stained glass window.
Some of the other DIY projects were the invites, party favors, acrylic signs, paper banners, food labels, cupcakes, and all the balloon garlands.
Pre-made, I purchased Bluey and Bingo cutouts from Party City to use with the backdrop, a piñata from Target, the adopt a floppy sign/tags on Etsy, the tableware and favor bags, pennant banners, and my favorite, their Bluey dress and Bingo shirt from a store called Taylor Joelle.
Do you have any other favorite stores or online shops for party decor?
I love getting party goods from Bonjour Fete, Ellie & Piper, and Meri Meri. I also find things on Amazon, like the bunnies. Those were a total Amazon score.
Tell us about some of the special 'Bluey' details for this birthday party.
There were so many details I absolutely loved, it's hard to narrow it down. One of my favorite parts was the "Adopt a Floppy" station. For those not familiar with Bluey, Floppy is the character, Bingo's stuffed bunny and a big part of one of my daughter's favorite episodes called "Sleepytime." I found the perfect bunnies on Amazon before Easter and snatched them up! Each child could pick out a bunny, name it, and take it home. It was a major hit with the kids! I also had a photo station set up with an Instax camera where guests could take their photo with a Bob Bilby puppet and add it to a book for the twins.
We had Bluey-themed food, games, favors, and invites, and even had the Bluey soundtrack playing during the party. And I can't forget the absolutely adorable (and delicious) cookies my friend Amy of Sprinx & Pink Cookies sent all the way from Maryland for their party!
The details might not matter to everyone, but to me, the details are so much fun to plan!
Shop Bluey Birthday Party Outfits
Were there any Bluey party games for the kids? What was their favorite?
I had lots of Bluey-themed activities! I had feathers to use as "Featherwands" and made magic asparagus using bubble wands and a printout I found on Etsy. The kids all ran around the yard pretending to turn everyone into random animals with their magic asparagus and making everything heavy with their "Featherwands."
Even kids who weren't familiar with Bluey got in on the fun. Red balloons were also a must for the kids to play "Keepy Uppy" and I had a basket of sticky geckos they could throw at the backdrop, playhouse, and swingset. They loved all of these, but by far their favorite was "Pass the Parcel"—and for those who know Bluey, we did not play by Lucky's dad's rules!
Shop Bluey Birthday Party Favors
As a photographer, are there any must-get photos you recommend parents take at kids' birthday parties?
As a photographer who used to photograph weddings, I will say, get photos of the details! Lots of them before the party starts. You've put so much effort into the party, you'll want to remember all of those little things. Also, try to get some photos of your kids seeing all of the party set up before guests arrive. They really get to look around and say "WOW" before they get overwhelmed by friends and family arriving.
During the party, you'll be busy playing host/hostess, so designate a willing friend or family member to take photos throughout the day. You'll get lots of great candid photos of your kids playing with their friends and having fun. This doesn't need to be fancy, photos with your phone will do!
Any more tips for parents planning kids' birthday parties?
Your kids will have an absolute blast no matter how much you decorate or don't decorate. Don't feel like you need to go all out! Also, doing lots of DIY saved me money and I LOVE doing it. The fact that I can reuse some of the things for future parties is another bonus. If you start planning early (maybe not as early as I did) you can save yourself stress since you won't be rushing around to find everything and you'll be able to enjoy the time more. Oh, and make your balloon garlands in advance, not the day of! Keep them out of the sunlight/heat and they'll last you a few days and you won't be rushing to get them made the day of since they can be time consuming.
The only other tip I have is—make it fun! If doing DIY stresses you out, don't do it! You can have store-bought party items, food, etc. and it will still be amazing for your kids.
Kate Barnes is The Everymom…
Last show you binge-watched… Never Have I Ever
I never leave my home without… My water and wallet—I'm pretty low maintenance when it comes to that.
Go-to coffee order is… a vanilla latte.
My own favorite childhood birthday party memory was… at my 5th birthday party, my parents surprised me with pony rides at our house!
Favorite Bluey episode… This is a hard one, there are so many, but right now I really love "Granny Mobile" and "Baby Race" (get the tissues ready for that one).