One of my favorite memories as a teen was sitting with a bucket full of buttery popcorn in the family room with my mom, laughing as we followed along with the antics of the quirky mother-daughter duo Lorelai and Rory Gilmore on Gilmore Girls. So when I first saw a teaser for the mother-daughter show Ginny & Georgia, it immediately rose to the top of my Netflix must-watch list.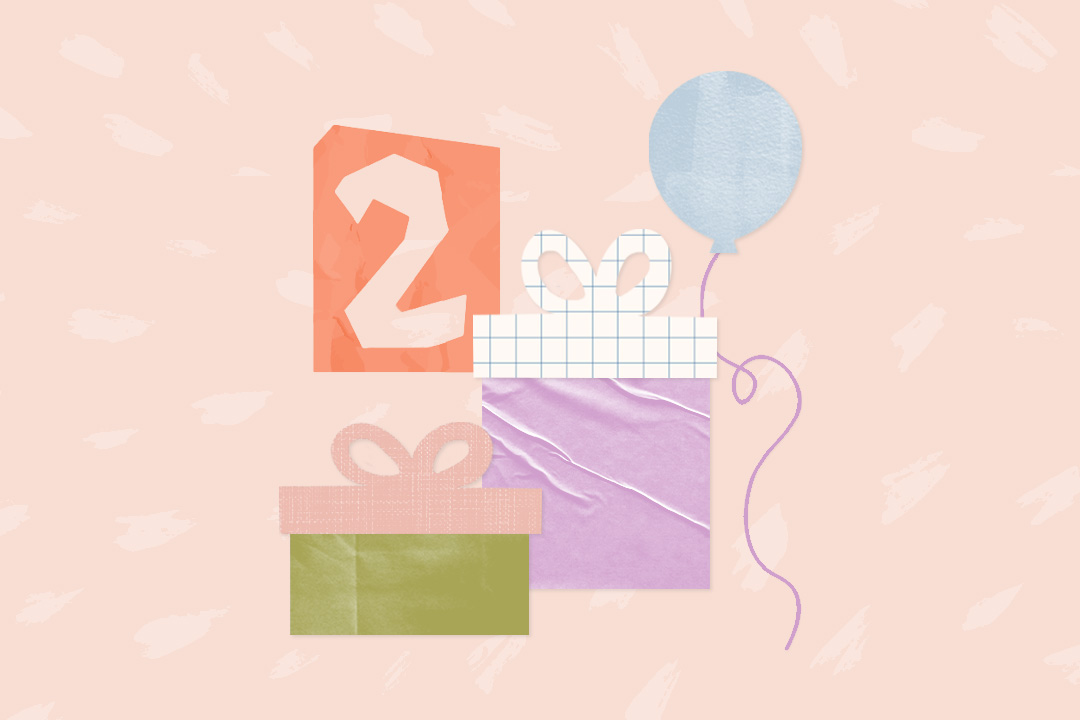 a LO in your life will love these! 🎁
Ginny & Georgia is the story of single mom Georgia, her spirited teen daughter Ginny, and her younger son Austin who move to the town of Wellsbury after the funeral for Georgia's husband (Ginny and Austin's stepdad). While Georgia grabs your attention with her beauty and charm from the moment she first walks onscreen, flashbacks throughout the episodes tease that she's much more than meets the eye. In season two, Georgia's past relationship with her son's father come back to haunt her. Ginny struggles with her mental health and her mother's complicated past, and we get a deeper look into the nuances of the town's residents.
When I was younger, I could relate to Rory Gilmore's angst. But these days I found myself nodding along to Georgia's frustration with—and endless love for—her children. Her crazy shenanigans throughout the show also left me in tears from both humor and grief. Ginny & Georgia demonstrates the complicated dynamics of a mother-daughter relationship, the power of a mother's love, the complexity of teen emotions, and the beautiful dysfunctions of a diverse cast of characters that offer endless lessons for viewers. Here are three important parenting lessons moms can take away from this season of Ginny & Georgia.
3 Lessons for Parents from 'Ginny & Georgia'
1. Families need to prioritize healthy coping mechanisms.
If you're new to family comedies, you may be frustrated by Ginny and Georgia's dynamic at the start. Georgia is what many would refer to as a "cool" mom; having had Ginny when she was 15, she considers her daughter a "friend." But at the end of the day, she's just like any other mother struggling to manage parenting, a career, and some semblance of a personal life. Georgia's chaotic nature also means she missed some pretty big warning signs of her daughter's struggles and was shocked to learn Ginny was self-harming (studies say one in four teenage girls will physically harm themselves without the intention to commit suicide).
As our kids get older, situations can get more complicated. And the need for deeper conversations about mental health and coping mechanisms becomes more important. As humans, we have a great capacity to feel love, anger, grief, frustration, etc., and everyone needs to learn how to deal with big emotions in healthy ways. Because just like when we were toddlers, those skills are often learned over time and not inherent to our nature. After seeking help from a professional, parents also need to prioritize modeling healthy coping mechanisms. I love how this show helps normalize mental health care for teenagers—and families—who are struggling.
2. We need to have conversations with our kids about race.
Ginny is a biracial Black teen girl raised by an eccentric white mother who's always the center of attention, whether she wants to be or not. While Georgia is a loving mother who tries to protect Ginny, she learns in the second season that there are some things about her daughter's experience that she simply cannot understand. As a child of color with two white (adoptive) parents, it was refreshing to see a popular mother-daughter show tackle such complicated dynamics faced by many multiracial families. This season was a great reminder that not only do family and friends need to acknowledge race, but they also need to be actively anti-racist to be supportive allies for their BIPOC loved ones.
3. Families need to create and practice safety measures with weapons in the home.
More households need to talk about basic gun safety, period. More than one-third of homes in the U.S. contain at least one gun. The second season of Ginny & Georgia broached this tricky topic several times, culminating in Austin firing his mother's hidden gun.
Whether or not you live in a household with a gun, it's more important than ever to discuss basic gun safety. Have conversations with your kids about what they should do if they find a gun, and talk to other parents about gun safety before allowing your children to go to another family's home. Parents who own guns should always prioritize gun safety protocols like keeping weapons unloaded and locked up and storing bullets separately.
Have you watched Ginny & Georgia yet? Seasons one and two of Ginny & Georgia are streaming on Netflix now, and fans are anxiously waiting to find out if there will be a third season.