In the long list of little things that bring me joy, holiday wrapping paper is certainly near the top. I dream of being one of those people who wraps all of their gifts in color-coordinated paper, but I can never decide on and stick to just one theme. There are just too many beautiful and fun options out there for me. Vintage Christmas designs? Love it. Dinosaurs in Santa hats? Adorable. Playful pink paper? So fun.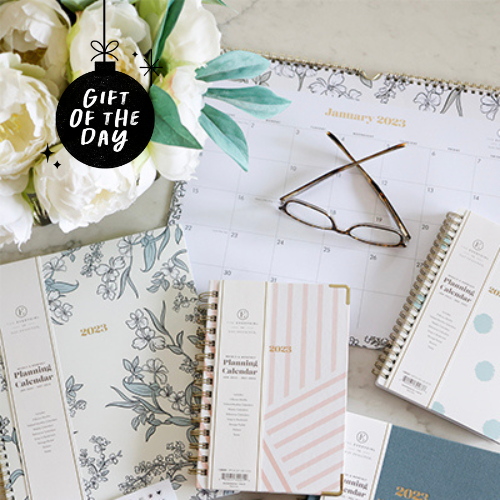 Help a mom stay organized and keep track of important doctor's appointments, playdates, and (hopefully) some scheduled 'me' time with this pretty wall calendar.
Whatever holiday vibe you're going for this year, we've picked out some of our favorite wrapping paper, ribbons, and gift tags below. Scroll down to stock up early this year!
Wrapping Paper & Bags
Gift Tags
Ribbon & Bows