We're living through an unparalleled moment of loss. Everywhere we look, our friends and neighbors are losing the unthinkable, including their very livelihoods. In fact, Fortune reported that 100,000 small businesses across the country shuttered for good this fall. And still, additional reports emerged citing widespread hardship and skyrocketing unemployment rates that have affected people's housing security and access to food. At this point, our economic crisis is old news: people are hurting and struggling all across the U.S., especially in communities that have been typically marginalized.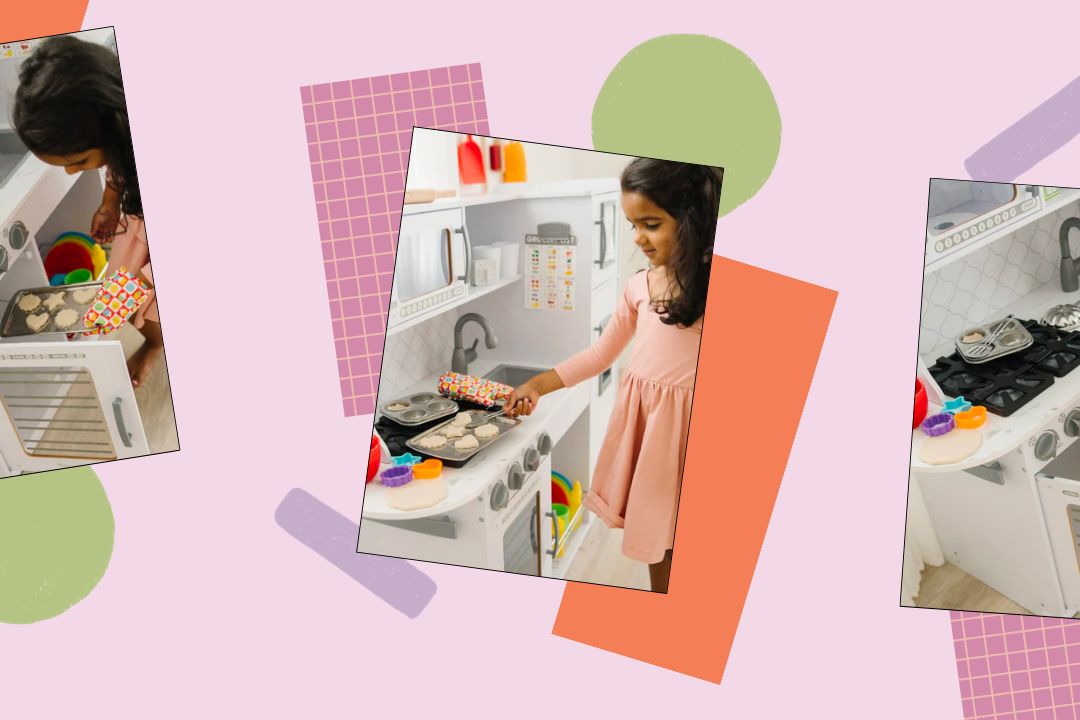 However, while the pandemic has had a crushing effect on small businesses, the story is quite the opposite for booming powerhouses like Amazon. And if that isn't enough to leave a sour taste in your mouth about the online giant, reports abound detailing unsafe work conditions, attempts to stamp out small businesses, and a free pass when it comes to income tax.
But also, I get it. Amazon is simple, straightforward, and oftentimes significantly less expensive than its competitors. So, I understand why so many of us gravitate towards it—especially now as we find ourselves so reliant on delivering everything. Two clicks and two days later, and we can have anything we dream on our doorstep. Amazon has changed the way we shop, but I wanted to make a pledge to support more small and sustainable businesses in the new year—which is why I issued myself a 30-day challenge to detox. Wondering where I went for basics, groceries, skincare, and kid supplies? Here's where I shopped instead.
GENERAL MARKETPLACE
Much to my delight, I found online general stores aplenty. I gravitated toward those with sustainable, fair trade, and eco-friendly practices, perhaps as a way of offsetting my prior Amazon purchases. Here are the stores I loved most.
Earth Hero offers a wide selection of green and environmentally-gentle products, from pet care to baby items and beyond. Stop and load up your cart with the office supplies, diapers, cleaning gear, and hand sanitizer you'd usually pick up from Amazon.
In their own words: "The world is changing. It's time for the way we shop to change too."
Perks: OK, so nothing can compare to Amazon's fast, free shipping, but it's not for lack of trying. Earth Hero offers no-cost shipping on orders over $50 and has an updated deals page with deep discounts.
Goop-sanctioned, Wild Minimalist makes eco-friendly fashionable. Shop here for pared-down school lunch supplies, cleaning products, and personal care items like deodorant creams and plastic-free shampoo bars.
In their own words: "We started Wild Minimalist to make it easier for people to begin their journey towards a zero-waste lifestyle. We do this by vetting the best quality products, partnering with sustainable businesses, and shipping purchases in recyclable or compostable packaging."
Perks: Wild Minimalist offers free shipping on all orders (hallelujah!) and is 100 percent dedicated to plastic-free packaging. Bonus points that this online retailer is run by a mom-and-dad team.
Bonus points that this online retailer is run by a mom-and-dad team.
Zero Waste Store brings me back to the small health food shop I'd wander as a brand-new vegan teen. Scrolling through its pages of products, I can almost smell the patchouli of my youth (and I'm not mad about it!). I have shopped here for basics like bug spray, dish soap, and toothbrushes.
In their own words: "Zero Waste Store sells 100 percent all-natural, ethically sourced, zero-waste products. Our main goal is to motivate and inspire others to cut out single-use plastics, reduce their everyday waste, and switch to more earth-friendly alternatives."
Perks: Zero Waste offers free shipping on all orders over $35.
GROCERY
These membership-based shops offer discounted prices on non-perishables. I combine twice-monthly shipments of my favorite staples with curbside pickups to my local grocery store.
I'd like to think of Thrive as an online Whole Foods without the fresh produce. Here, you can find health-minded snacks, options for babies and kids, and a host of delicious picks geared toward vegan, vegetarian, and gluten-free diets.
In their own words: "Thrive Market is an online, membership-based market making the highest quality, healthy and sustainable products available for every budget, lifestyle, and geography."
Perks: Thrive Market offers automated subscriptions so that you never run out of your favorites–and waives shipping for all orders over $49.
Public Goods got me through The Great Toilet Paper Shortage of 2020. When all other retailers were wiped clean, Public Goods continued to provide toilet paper, paper towels, and sanitizer. Of course, you can also find pantry staples, like pasta, trail-mix, and canned beans, alongside simple home goods.
In their own words: "Peace of mind. Your one-stop shop for healthy, sustainable,
everyday essentials you can trust."
Perks: All orders above $45 ship free. The company focuses on organic and GMO-free items, and I'm counting this as a serious plus: they sell what I can only assume is the world's most luxuriously-soft towel.
SKINCARE AND BEAUTY
These chic beauty stops make online shopping feel fancy. Here's where I picked up my makeup and skincare favorites.
BLK + GRN is the Sephora of natural beauty, exclusively selling items crafted by Black artisans. Here, you'll find everything from serums and facial oils to menstrual care. It's a one-stop-shop for all of your beauty and wellness needs.
In their own words: "At BLK + GRN, our all Black artisans are carefully chosen by Black women's health experts who know what an all-natural product truly looks like."
Perks: All orders over $99 ship free.
BLK + GRN is the Sephora of natural beauty, exclusively selling items crafted by Black artisans.
The Detox Market boasts a huge selection of clean beauty favorites, offering skincare, haircare, makeup, and—my favorite—a blog with plenty of beauty tutorials and professional tips.
In their own words: "We've got your back. Everything we carry has been meticulously vetted by our team of experts—so instead of worrying about a product's safety, you can enjoy what green beauty is all about: finding new ways to support your wellbeing, and having a great time along the way."
Perks: The Detox Market set up a simple skincare quiz to offer customized product recommendations for your skin type and issues.
Another clean beauty favorite, Credo has a robust online boutique, as well as brick and mortar stores around the U.S. Similar to The Detox Market, Credo offers a curated selection of luxury skincare and makeup brands at various price points.
In their own words: "Credo's passion to change business-as-usual led us to define clean and establish the highest standards in beauty retail. We are dedicated to inclusivity, transparency, and education. (And of course fun. It is still beauty, after all.)"
Perks: The majority—nearly 90 percent—of brands sold at Credo are independent, female-run companies. I love Credo for its online chat system, where beauty experts are on-call to handle your product questions.